Friday, May 19, 2023
8:00 PM–Midnight
21+
The Museum will once again be bursting with creative black and white fashion, unexpected experiences, and wonder. We invite you to get dressed up and celebrate the creative spirit of Columbus at Wonderball! Experiences planned for 2023 are inspired by the theme of AWAKEN and will range from dance, performance art, participatory experiences, and fashion to local music standouts.
To read more about the history, fashion, and creative partners of Wonderball check out our blog posts.
Tickets
Member Presale Tickets
Start on March 10 for $100. (Limited quantity available, the member discount rate is limited to two tickets per member)
Not a member? Join Here
Public Tickets
Start on March 24 for $125.
Each ticket includes:
• One drink ticket
• Sample bites from favorite Columbus eateries
• After-hours access to CMA Galleries
• Tax-deductible donation benefiting the Museum's creative programming
Thank You Wonderball Sponsors
Creativity Sponsors
Bank of America
Cardinal Health
Dickinson Wright
Envisage Wealth
Equitas Health
Friedman and Mirman
Curiosity Sponsors
Columbus Metropolitan Housing Authority
Diamonds Direct
Experience Columbus
Anna and Joey Gasbarro
Denise Mirman
Kara Siak
Play Sponsors
Ben Addison
Stephanie Davis Wallace
Susanne Dotson
Sylvia Garrett
Kaufman Development
Jordan Lindenmeyer
William Roth
Michael Smithson
Media Sponsors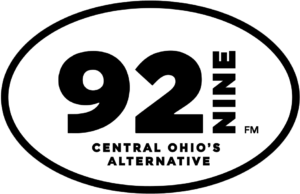 Wonderball 2023 Sponsorship Opportunities
Since the first Wonderball in 2015, more than 9,000 people have attended this annual event, raising over $1,000,000 in support of the Museum's efforts to nurture creativity and foster lifelong learning. One of the most anticipated nights of the year, this unique event is supported by many generous sponsors and an army of talented volunteers who believe the arts are the heart and soul of the community. This year, more than ever, your Wonderball sponsorship is vitally important, helping the Museum fulfill its mission to create great experiences with great art for everyone.
Wonderball Sponsor Pledge Package
Sponsor Benefits
All Wonderball sponsors receive recognition as donors to the 2023 Annual Fund, recognition on event promotional materials and tickets to the event.
$10,000 Wonder Sponsor
• Dominant name and/or logo placement in print & digital event collateral
• Up to 16 Wonderball tickets
• Opportunity to schedule an employee day at the Museum or 25 Museum day passes
$5,000 Creativity Sponsor
• Prominent name placement in print & digital event collateral
• Up to 10 Wonderball tickets
• 20 Museum day passes
$2,500 Curiosity Sponsor
• Name placement in print & digital event collateral
• Up to 8 Wonderball tickets
• 15 Museum day passes
$1,000 Play Sponsor
• Name placement in print & digital event collateral
• Up to 4 Wonderball tickets
• 8 Museum day passes
$350 Friend Sponsor
• Name placement in print & digital event collateral
• One Wonderball ticket
• 4 Museum day passes
Thank You Wonderball Planning Committee
2023 Event Chairs
James Ferguson • Sarah Gormley • Amaris Lemus
2023 Planning Committee
Howard Abernathy II • Dinah Adams • Christina Basham • Alyx Bean • Jesse Burkett • Maureen Carroll • Stephanie Chen • Nicole Delozier • Tiffany Duncan • Lauren Emond • Nick Fields • Mindy Galik • Alonee Gray • Megan Green • Kelsey Gregory • Shoshanna Gross • Esther Hall • Amy Hamby • Bailey Hanley • Mark Harrison • Autumn Herrera • Hunter Horton • Jackie Kemble • Roma King • Varsey Laurelle • Donna Marbury • Gabriel Mastin • Leaha Mathis • Tyler McCoy • Louis Mugnano • James Novotny • Mythri Padival • Michelle Pafford Helms • Alexis Pannell • Abby Papenfus • Sarah Pariser • Nehal Patwa • Demetria Peacher • Nicole Rome • Lynette Santoro-Au • Lydia Simon • Tyler Sowers • Ashley Steward • Lexi Sweet • Linh Ta • Chyna Tené • Amber Wacker • Ellie Wallace • Madeleine Ward-Schultz • Michael Wise • Margaret Wunderlich • Mark Zuzik