Wonderball 2020
#cmawonderball
Date: January 25, 2020
Location: Columbus Museum of Art
8:00 PM – 12:00 AM
Ages 21+

Show us what you're made of! Get dressed up in your favorite black & white attire and celebrate the creative spirit of Columbus at Wonderball. This fashionable evening of local food, music, performance, and interactive, unexpected experiences supports a vibrant arts community at the Museum and throughout Central Ohio.

2020 Event Chairs
Linda & Mike Kaufmann | Celeste Malvar-Stewart | Kevin Terry Smith
Become a CMA Member and get access to the discounted Member Presale on December 2-6. Public ticket sales start December 7.
Member Presale: $90 from 12/2-12/6
Public Early Bird Tickets: $100 from 12/7-1/12
General Admission: $125 from 1/13-1/24
At the Door: $135 – 1/25/20
2020 Wonderball Planning Committee
Howard Abernathy | Dinah Adams | Chelsea Bailey | Lourdes Barroso de Padilla | Christina Basham | Riana Brewer | Jesse Burkett | AJ Burt | Maureen Carroll | Julia Chalmers | Stephanie Chen | Bethany Cramer | Alexander Davis | Stephanie Davis Wallace | Allison DeRoberts | Angela DiYanni | Lauren Emond | Caitlin Farkas | Nick Fields | Kelsie Fields | Elissa Francis | Mellissa Gallagher | Michael Geiger | Megan Green | Kelsey Gregory | Jenny Gugliemotto | Erin Hackett | Esther Hall | Amy Hamby | Micah Heannssler | Kallan Imhoff | Amanda Jenkins | Cierra Johnson | Alexis Jones | Jett Kanoun | Jackie Kemble | Lee Kirkpatrick | Bryan Kossman | Valeriya Kryvokolinska | Benjamin Lewis | Lee Lochtefeld | Sandra Lopez | Nicole Loucks | Andrew Lough | Tracy Malouin | Hilary Marshall | Gabriel Mastin | Raymond McKenzie | Betsy Meacham | Laura Mesones | Alyssa Miller | Kevin Milstead | Jason Moncrief | Stewart Mondry | Ann Mulvany | Wayne Niles | Meghan Nolan | Andrea O'Carroll | Julia Oller | Mythri Padival | Alexis Pannell | Sarah Pariser | Urvi Patel | Nehal Patwa | Gregg Peace | Jennifer Poleon | Nicole Rome | Ali Rose | Sam Rosenthal | Beth Sharb | Bethany Simms | Charlotte Stack | Bethany Suchy | Lexi Sweet | Linh Ta | Chyna Tenè | Nathan VanDeVelde | Hema Voruganti | Amber Wacker | Raymond Weaver | Chris Zenger
Presenting Sponsor


Wonder Sponsor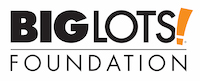 Creativity Sponsors
Abercrombie & Fitch
Bank of America
Cardinal Health
Curiosity Sponsors
Equitas Health
FrazierHeiby
Lee Lochtefeld
Denise Mirman
PNC Bank
Play Sponsors
Bespoke Salon Studio
The Fankhauser Family
Geben Communication
Rajadhyaksha Family
Friend Sponsor
Glass Axis
Media Sponsor


Event Partners
Igloo Letterpress
MJW Graphics
For sponsorship information click here to download the sponsor packet.

For additional information or questions please contact:
Betsy Meacham | 614.629.0328 | Betsy.Meacham@cmaohio.org