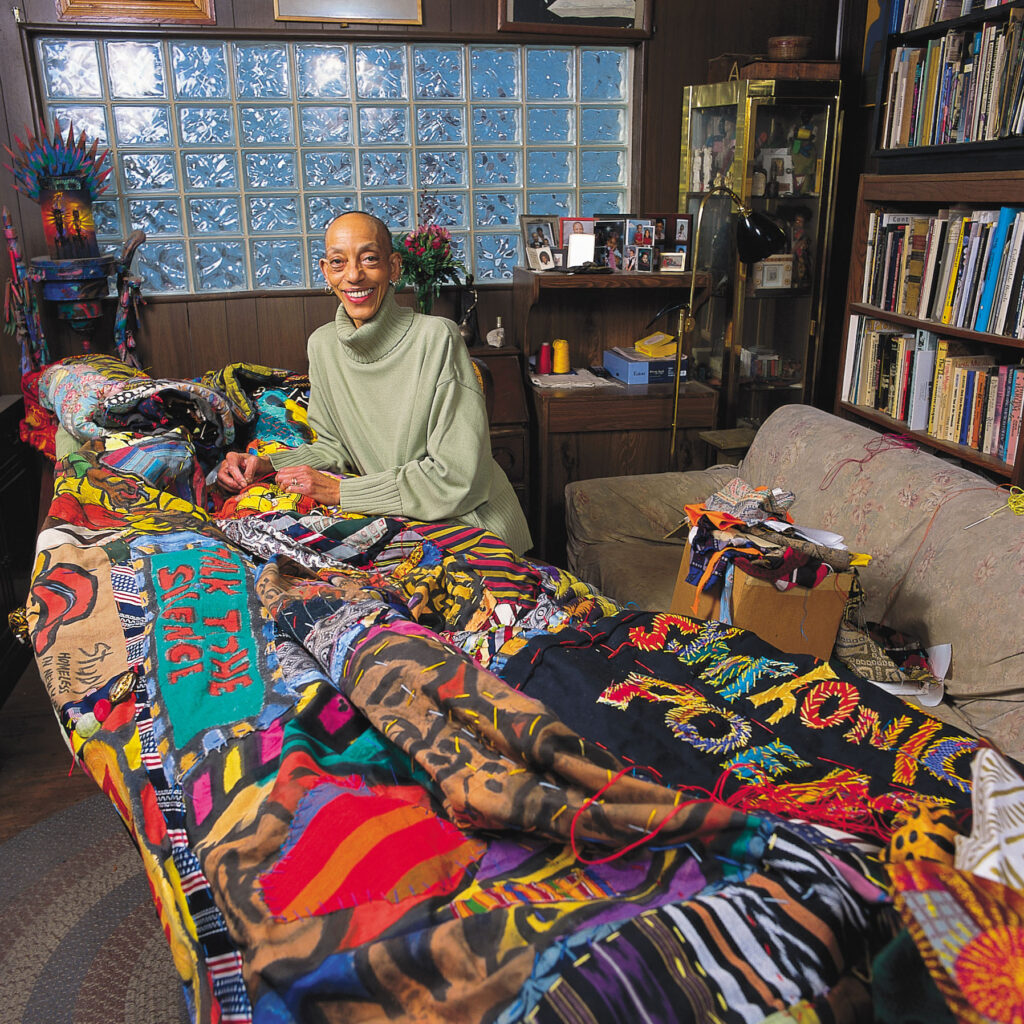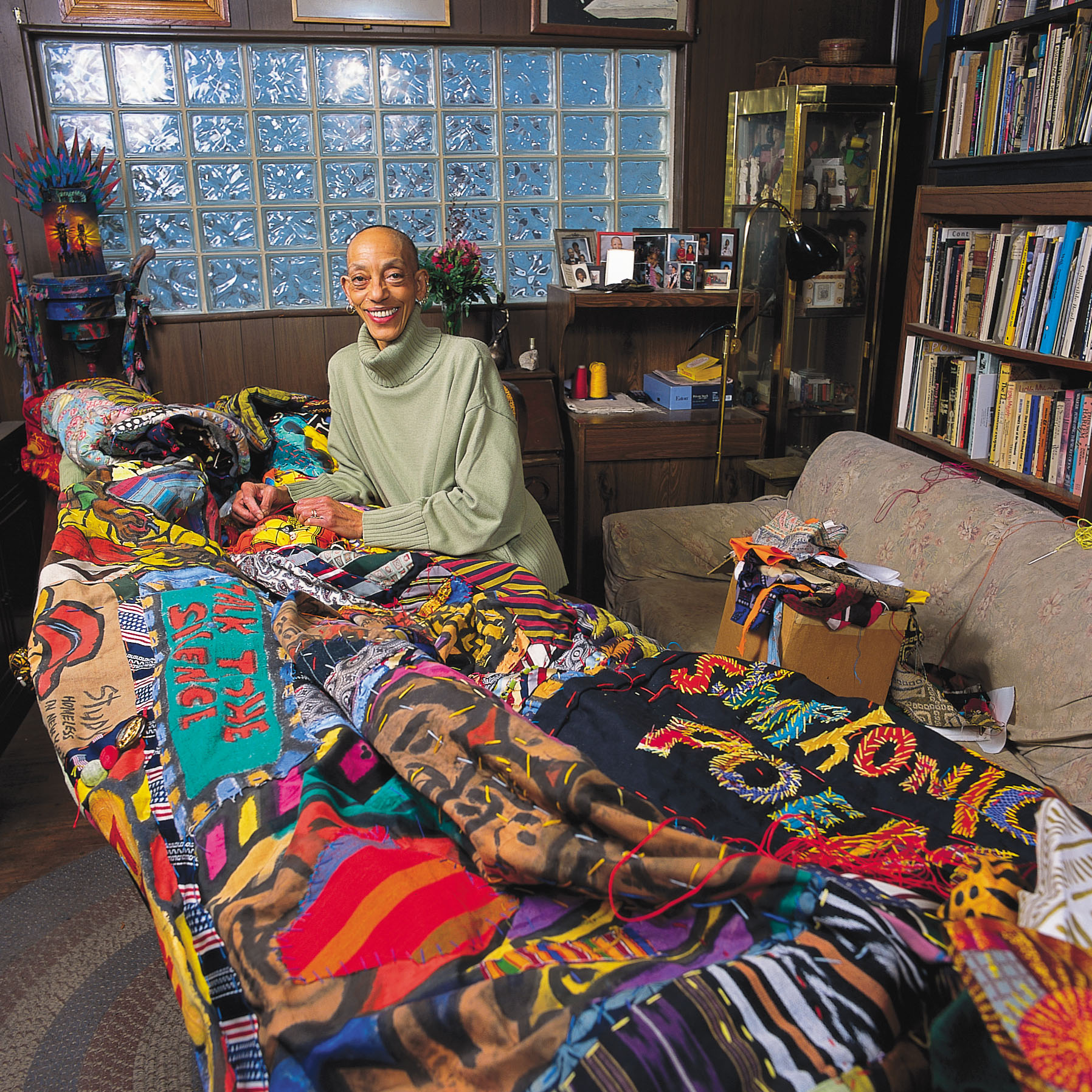 Deidre Hamlar, CMA's Curator at Large, reflects on her daily experience stewarding the legacy of one of America's most prolific artists.
I have a dream job. I work every day to preserve the life, art, and legacy of one of America's most profound and prolific artists of my generation, Aminah Brenda Lynn Robinson. Aminah was born February 18, 1940, and this year would be 83 years old.
Every day I am a witness to, and a re-teller of Aminah's storied life, anecdotes of her ancestry, and rich family history. Her background served as fodder for the shapes, colors, textures, and tales related through seven decades of sensitive portrayals, intricate drawings, and complex button laden works of art.
Aminah lived during a generation that witnessed the Great Migration of Blacks escaping the Jim Crow south, three wars, the American Civil Rights Movement, the assassinations of JFK, MLK, Jr. and RFK, the moon landing, Woodstock, Thurgood Marshall and Sandra Day O'Connor integrating the Supreme Court, the advent of color TV and the internet. While the world was changing so did her life. She won a MacArthur Fellowship, raised her son, Sydney, then suffered his death. Towards the end of her life Aminah felt fortunate to see the election of the first Black US President, Barack Obama.
These life events and more inspired her vast research, writings, and her art.
I enjoy quick forays through the galleries to visit her on the walls of the Columbus Museum of Art. And when I make it to my desk, I greet her to my right, my left, and over my left shoulder and say, "Thank you, Aminah. I am so happy you chose me to do this work to celebrate you."
Yes, I feel special, and we as a museum community feel special and honored to steward the legacy of Aminah Robinson. We do not take it for granted. She entrusted the Museum with this responsibility and we have created a way to see it forward, or, as she would say, "Stay on the Path."
We will celebrate her every day, in many ways through:
○ Maintenance of her home studio in the Shepard Neighborhood,
○ Support of African American artists and writers, through the Aminah Robinson Fellowship and Residency programs,
○ Traveling exhibitions, such as Art Bridge's Aminah Robinson: Journeys Home, A Visual Memoir,
○ The Aminah Robinson Legacy Endowment and Resource Fund,
○ Partnerships with Greater Columbus Arts Council, Denison University Museum, The Ohio History Connection/African American Museum and Cultural Center, the King Arts Complex, and many more.
Though Aminah passed away in 2015, we consider her life a forever gift to the Columbus Museum of Art, the Midwest region, the country, and the world. Inspired by her belief and trust for us, we give thanks for her and celebrate her birth, her life and her lasting artistic legacy each and every day.
About Aminah Brenda Lynn Robinson
Known for works inspired by the Ghanaian concept of Sankofa, which means to retrieve the past, Aminah Brenda Lynn Robinson lived and worked in Columbus, Ohio creating sculpture, large multimedia works she called RagGonNons, paintings, drawings, prints, button-beaded dolls, handmade books and illustrated journals. She also published children's books grounded in African American ancestral legacies.
When Robinson passed away in 2015, she left her estate to the Columbus Museum of Art (CMA). In 2020, the Museum established the Aminah Robinson Legacy Project to increase awareness of her work and place Robinson in the pantheon of the most important 20th and 21st century American artists where she deservedly belongs. To learn more about Aminah and the Columbus Museum's efforts to steward her legacy, visit https://www.columbusmuseum.org/aminah-robinson-legacy-project/.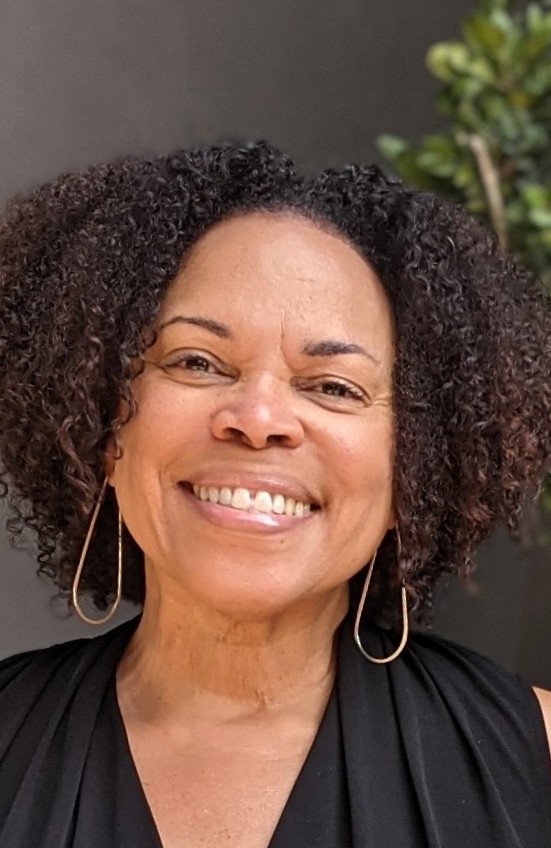 Deidre Hamlar
Director, Aminah Robinson Legacy Project
Curator at Large