Art in Bloom 2018
April 26-29, 2018
Presented by the Beaux Arts Auxiliary of the Columbus Museum of Art
Join us for a beautiful weekend at the Museum as the galleries are brought to life through imaginative floral designs paired with works from the CMA collection. Floral designs are available to view as part of general admission April 27-29 (with a sneak peek of designs being installed on April 26), and we invite you to deepen your experience through a variety of programs throughout the show, including:
Fashion in Bloom
Thursday, April 26, 7:00 – 9:00 PM – $50
featuring bites from Columbus eateries, music by Jazz Gallery Project, and floral fashion couture by designers Larissa Boiwka, Esther Hall, and Horacio Nieto. Wear your favorite floral-inspired fashion!
Secret Garden Preview
Friday, April 27, 8:30 –10:30 AM – $30
Meet the floral designers at this private Art in Bloom preview. Live floral design by Lynn Fronk, Master Flower Show Judge and internationally-known Flower Show Schools Instructor. Tickets include $10 voucher to Schokko Art Café.
Symphony with Monet
Friday, April 27, 2:00 – 4:00 PM – $50
"I must have flowers, always and always." — Claude Monet
Enjoy an afternoon inspired by Monet's garden, including floral design presentation by Dümmen Orange, curator talk, and music performed by the Columbus Symphony Orchestra. Tickets include a mini-bouquet for guests to take home.
The Family Potting Shed
Saturday, April 28, 10:30 AM – 2:30 PM – $12 per pot
Decorate your own flower pot and take home a live plant – fun for all ages!
Chihuly Community Bloom & Build
Saturday, April 28, 2:00 PM – 5:00 PM – $75
Channel your creativity, nosh, and get social in this collaborative workshop. Participants will create a unique large-scale group installation inspired by the art of Dale Chihuly, to be on display during Art in Bloom. Led by Brian Coovert CFD, Emc and a team of international designers. Tickets include instruction, wine, snacks, and access to digital event photos.
Art in Bloom is a major fundraising event presented by Beaux Arts, a volunteer auxiliary group that supports Museum programming throughout the year. Proceeds support children's learning experiences at CMA.
Thank you to our generous event supporters:
Event Partners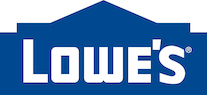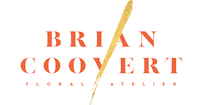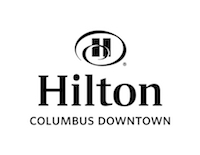 Lily Sponsor
Bildsten Landscape Services
Rose Sponsors
Anonymous
Iris Sponsors
Mary Beth and Ron Berggren
Terry Brownell
Mary Kay and Bill Dickinson
Elizabeth Homeier
William and Sandra Kight Family
Mary and Larry Larson
Printing support provided by

Event Support
Alexandra Roses
CCAD
Charles Penzone Family of Salons
Columbus Symphony
David Austin Garden Roses
Gramercy Books
Harvest
Heidelberg Distributing
Jazz Gallery Project
Kroger
The Market Italian Village
Pat and Gracie's Kitchen + Tavern
Refectory Restaurant & Wine Shop
Starbucks Coffee Company
WesBanco
Featured Floral Designers
Jane Adkins | Barbara Arnold | Jennifer Baker Emc | Vera Battiste | Holly Carson | Karen Ciula | Brian Coovert CFD, Emc| Michael Creath | Mike Dantz | Donna Dietsch | Laura Daluga AIFD | Tony Elder | Evelyn Frolking | Lynn Fronk | Antonio Garabis | Diane Hodges | Kathie Houchens | Karen Hovey | Lisa Howard | Beata Kass Emc | Aniko Kovacs AIFD, Emc |Bart Krogman | Jackie Lundberg | Kumiko Matsuura | Paula Mowery | Ania Norwood AIFD | Hope Phillips | Abbie Riley | Sue Roy | Barbara Snyder | Sarah Shaffer | Sonia S. Wolfe
Fashion Partners
Larissa Boiwka | Esther Hall | Horacio Nieto | Scott James George Robertson | Dümmen Orange
Art in Bloom is a major fundraising event presented by Beaux Arts, a volunteer auxiliary group that supports Museum programming throughout the year. Proceeds benefit educational programming for all ages.