Art Escapes hosts Sherri Grubbs and Rick Sherman have arranged a fabulous trip to Bentonville and Eureka Springs October 13–16. We will spend three nights at the 21c Bentonville, a boutique hotel which is a short walk to the Crystal Bridges Museum of American Art. Our first night includes a private dinner by the James Beard Foundation Award Semi-Finalist Chef Matthew McClure and a private docent tour of the hotel's private art collection. For more information click here.
The cost of the trip excluding airfare is $995 per person for double occupancy. The price for a single room is $1,370. Space is limited to 20 passengers. Questions? Please contact Sherri Grubbs at 614.235.6110.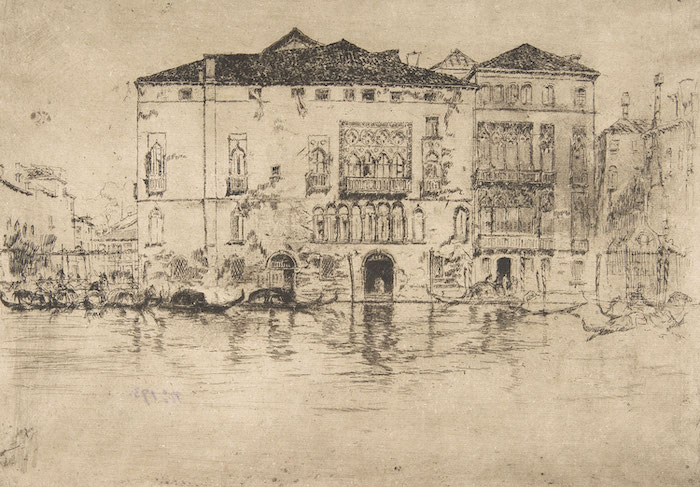 Whistler Prints and Cambridge Glass
October 30, 2019
Art Escapes offers a day of firsts as we travel to the Zanesville Museum of Art and then on to Cambridge Ohio to tour Mosser Glass and the National Museum of Cambridge Glass. We'll start the day at the Zanesville Museum of Art and enjoy a docent tour of An American in Venice: James McNeil Whistler and His Legacy. Our docent will also lead us through some highlights of the museum before we enjoy some free time to explore the collection. Then, we'll continue on to Cambridge for a factory tour of Mosser Glass as well as time to shop in their beautiful factory store. Lunch will be served at Theo's Restaurant, a local favorite in Cambridge. We'll round out our day with a tour of the National Museum of Cambridge Glass to understand the history and variety of the glass industry that has flourished in Cambridge for decades.
Cost of the day trip is $145 for members, $155 for nonmembers, and includes transportation, snacks on our coach, lunch, and all admission fees. Your payment is your registration and Art Escapes will not make refunds unless the trip is canceled. The deadline to register is September 27. Registration is now closed.
[Image: James McNeill Whistler (American 1834-1903), The Palaces, 1879, First Venice Set, Etching, drypoint, and open bite (?), Printed in black ink on fine ivory laid paper. Collection Purchase, 2002.0060. Syracuse University Art Collection]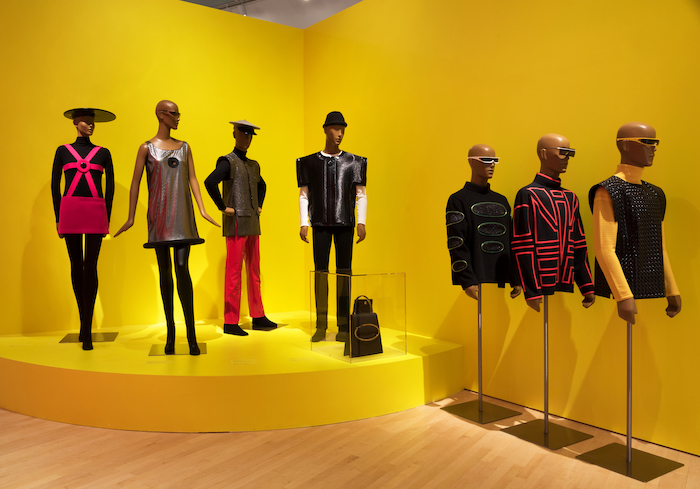 New York with Nannette
November 22–24, 2019
Join CMA's Executive Director Nannette Maciejunes and Art Escapes host Nancy Turner to visit New York in November. The highlight of our visit will be a stop at the Brooklyn Museum of Art for a curator's tour of Pierre Cardin: Future Fashion. The exhibition traces the legendary career of one of the fashion world's most innovative designers, one whose futuristic designs and trailblazing efforts to democratize high fashion for the masses pushed the boundaries of the industry for more than seven decades. The retrospective features more than 170 objects that date from the 1950s to the present, including haute couture and ready-to-wear garments, accessories, photographs, film, and other materials drawn primarily from the Pierre Cardin archive. We will enjoy lunch at The Norm restaurant where the menu is inspired by the Cardin exhibition. Saturday you will be among the first to visit the new wing at MoMA which will just have opened in October.
Sunday morning we will visit the Neue Galerie for a tour of Ernst Ludwig Kirchner, the first show in the US in several decades to offer an overview of Kirchner's oeuvre concentrating on his use of color in sculptures, drawings, and prints. We will also have an introduction to the collection which includes works by Austrian and German artists such as Gustav Klimt and Egon Schiele. Our next stop will be the Jewish Museum for a tour of Edith Halpert and the Rise of American Art. Her Downtown Gallery championed such living Modernist artists as Stuart Davis, Jacob Lawrence, Ben Shahn, Charles Sheeler, and Georgia O'Keeffe.
This Art Escape is open to Museum members and costs $1,650 for double occupancy and $1,900 for single occupancy which includes your round-trip transportation from LaGuardia, two nights at the Barclay Intercontinental Hotel in Midtown Manhattan, admission to all museums, and much more (airfare not included). For more information, click here or to register, click here or call 614.629.0359. Space is limited to 20 passengers. The deadline to register is October 15; your payment in full constitutes your reservation. There will be no refunds unless Art Escapes cancels the trip.
Join Art Escapes hosts Sherri Grubbs and Poppy Thornton to visit two wonderful museums, The Museum of Contemporary Art and the Cleveland Museum of Art. MoCa's featured exhibition is Liu Wei's first solo museum show in the United States, Invisible Cities. Wei presents a constellation of works that employ abstraction and fragmentation to create new narratives.
The cost of the tour is $145 for CMA members and $155 for their guests. Motor Coach transportation, lunch at Trattoria on the Hill, and all admissions are included. Your payment is your registration; Art Escapes does not make refunds unless the trip is cancelled. Register here or call 614.629.0359.