---
DSH@CMA also features many special events that celebrate great design.
All tickets for Decorators' Show House Special Events held during regular Museum hours include general admission to the Museum.
PREVIEW PARTY—Get the first look at DSH@CMA!
When: Saturday, April 22, 5:00 PM – 10:00 PM
$100 through April 5, $125 after April 5.
($75 of the ticket price is a tax-deductible donation to the CMA.)
Tickets
Be among the first to see Decorators' Show House at CMA during the gala Preview Party! Ribbon cutting is at 5:15 PM and the excitement begins. Mingle with designers and sponsors, meet Carolyn Englefield of Veranda magazine, enjoy hors d'oeuvres with a glass of wine or beer and a signature drink, in addition to a cash bar, desserts and entertainment. Be sure to visit the lounge to experience a new Tesla. Come early or come late, but prepare to be amazed by the creativity of our talented designers when you tour the rooms as early as 5:30 or as late as 8:30. Engage in the Show House Hunt, with hourly prize drawings!
Preview Party sponsored by The Refectory Restaurant, G. Michaels Bistro & Bar, Pistacia Vera, Cameron Mitchell's, Heidelberg Distributing Company, Mill St. Distillery, and Tesla
---
FEATURED GUEST SPEAKER—Carolyn Englefield, Interiors Editor, Veranda, presents A Passion for Living: Houses of Style and Inspiration
When: Sunday, April 23, 1:15 PM VIP Reception*, 2:00 PM Presentation and Book Signing
$100 VIP Tickets, $50 Presentation tickets
Tickets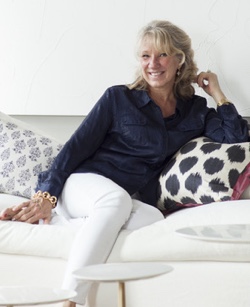 Decorators' Show House welcomes Carolyn Englefield, Interiors Editor of the celebrated interior design magazine Veranda. Englefield spent 13 years in Paris as a European correspondent for American design magazines. Her career spans decades, mastheads, and continents. With her unique access to Europe's most celebrated designers, architects and antiques dealers, Englefield had an insider's view of extraordinary homes. Her presentation, A Passion for Living: Houses of Style and Inspiration, based on the book of the same name, will explore what makes a home exceptional, inspirational, and unforgettable, and discuss how design choices can be combined to express your own personal style.
VIP Tickets are $100 and include a meet and greet reception with Carolyn Englefield at 1:15 pm, a copy of her book, light refreshments and admission to the presentation, book signing and Decorators' Show House.
Presentation Tickets are $50 and include admission to the presentation, book signing and Decorators' Show House. (Books are available for purchase at the Museum Store.)
---
LADIES' DAY— Join us for a day of indulgence!
When: Saturday, April 29, 10:00 AM – 5:00 PM
Tickets for Ladies' Day are now SOLDOUT.
Your day includes High Tea, a fashion presentation by Thread, lifestyle displays and symposiums, and admission to the Decorators' Show House. Explore the Museum and enjoy shopping for Mother's Day. Ladies' Day is sponsored by Columbus Aesthetic & Plastic Surgery.
10:00 AM – 1:00 PM Setting the Scene for Your Party Table Settings by Chris Gueli of A Proper Garden
11:00 AM Setting the Scene for Your Party Presentation by Chris Gueli of A Proper Garden
12:00 PM The Lore and Romance of Tea Presentation by Tricia Wheeler, The Seasoned Farmhouse, Flowers & Bread
1:00 PM High Tea, featuring a classic high tea menu and Fashion Presentation by Thread. Visit the Columbus Aesthetic & Plastic Surgery table for a lovely gift bag and some great information on how to Look Better. Live Better. Feel Better!
---
Speaker Series
The Decorators' Show House Speaker Series is filled with great design tips from the experts. Speaker Series events do not include admission to Decorators' Show House. Decorators' Show House admission tickets may be purchased separately.
---
APPRAISE: Appraisal Event
When: Thursday, April 27, 11:00 AM – 2:00 PM
$10 for CMA members, $15 for nonmembers
Tickets
Bring your antique or collectible in for Garth's Auctioneers & Appraisers to assess and value. Click here to read more about Garth's Auctioneers & Appraisers and Amelia Jeffers, President, and Deborah Shub.
The ticket price to this event includes appraisal of 1 item. Additional items can be appraised for $5 each, maximum 3 items per person. Individuals must be able to carry their own items. No staff, equipment or freight elevator will be available to help with oversized items.
---
FRESHEN: Paint & Color Is Where It's At
When: Thursday, April 27, 7:00 – 9:00 PM
$10 for CMA members, $15 for nonmembers
Tickets
Kate Avery, furniture re-fashioner and blogger, will show you how to revamp those tired, inherited or antique furniture pieces. Click here to learn more about Kate Avery.
---
REIMAGINE: Your Personal Decorating Style
When: Sunday, April 30, 2:00 – 4:00 PM
$10 for CMA members, $15 for nonmembers
Tickets
A panel of Decorators' Show House designers will explore how you can determine the decorating style that best reflects your personality and changing tastes and needs for every age and stage of life. Participating designers include Angela Bonfante, Fritz Harding, Neal Hauschild, Lauren King Porteus and Danny Russo.
---
REVISE: Downsizing/Rightsizing
When: Thursday, May 4, 7:00 – 9:00 PM
$10 for CMA members, $15 for nonmembers
Tickets
Amelia Jeffers President of Garth's Auctioneers & Appraisers, will discuss the intricacies of maneuvering through a parents' downsizing and how to incorporate family heirlooms into your decor. Also applies to empty-nesters! Click here to learn more about Amelia Jeffers.
About Garth's Auctioneers & Appraisers
Garth's Auctioneers & Appraisers (Delaware, Ohio) has been a national force in the world of antiques & fine art since founded in 1954. Over the last 63 years, Garth's has built a legacy based on outstanding customer service, high integrity and proven auction results.

Amelia Jeffers
Amelia Jeffers is the President and a Principal Auctioneer and Appraiser with Garth's Auctions of Columbus (Delaware) and Selkirk Auctioneers & Appraisers of St. Louis, Missouri. A syndicated columnist and speaker, Amelia is an internationally recognized expert in the broad field of antique and art appraisal and auction, with particular specialization in advising clients at all levels of net worth on downsizing and selling antique to contemporary furniture & decorative accessories, fine art and folk art.

Deborah Shub
is a Graduate Gemologist & Consignment Representative with Garth's Auctions of Columbus (Delaware) and Selkirk Auctioneers & Appraisers of St. Louis, Missouri. She was the owner of Vintage Jewels, one of America's leading antique jewelry businesses for 18 years. As a jewelry expert and appraiser, she has assisted several generations of customers acquire and sell antique and estate jewelry from around the world. Deborah is excited to bring that experience to the Garth's and Selkirk teams as well as our clients. Before joining the Garth's and Selkirk team, Deborah spent 13 years as a non-profit executive with the March of Dimes and then with the Crohn's & Colitis Foundation of America.
---

Richard "Jeff" Jeffers
Jeff Jeffers is the CEO and a Principal Auctioneer and Appraiser with Garth's Auctions of Columbus (Delaware) and Selkirk Auctioneers & Appraisers of St. Louis, Missouri. With over 20 years of industry experience, Jeff supervises every aspect of the auction and appraisal services for both companies and, as the lead Consignment Specialist, Jeff consults with key clients to bring their collections to the national and international marketplace. He appears frequently on radio and talk shows to comment on the antiques industry and current trends.
---

Steve Bemiller
Steve Bemiller is the Vice-President, and an Auctioneer and Appraiser with Garth's Auctions of Columbus (Delaware). Steve celebrates his 45th year in the auction and appraisal business with Garth's in 2017 and is an incredible asset to the company. Working closely with clients as consignor representative, Steve offers a wealth of general antiques knowledge with a specialty in silver.
---

Simon Wills
Simon Wills is an Account and Business Development Manager & Consignment Specialist with Garth's Auctions of Columbus (Delaware) and Selkirk Auctioneers & Appraisers of St. Louis, Missouri. Utilizing his 10+ years expertise in the art world, Simon oversees large and complex auction consignments, in addition to providing clients (from private collectors, to major institutions and corporations—as well as trust and estate fiduciaries) with appraisals for insurance, financial planning, and IRS-facing purposes.
---

About Kate Avery
Kate Avery is the owner of Heir and Space Design, a furniture refinishing and painting firm, and author of the nationally recognized lifestyle blog Heir and Space, founded in 2006. With a background in history and early antiques she sources and reinvents dated furniture with an authentic Americana flair. Avery's work has been featured in multiple online and hard copy publications and can be found in well styled homes throughout the Northeast.
---
Inspiration comes from everywhere. Find out what inspires our designers to create their rooms for DSH@CMA. During Decorators' Show House, you'll be able to meet the designers Thursdays from 5:00 – 9:00 pm in their spaces.
---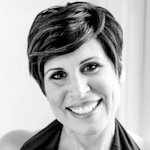 Angela Bonfante
"A home should tell a story about the people who live there" – Angela Bonfante
Angela Bonfante was inspired to open the doors of Angela Bonfante Kitchen Designs so that she could serve her clients by creating spaces that bring families together.
Her own memories of growing up in a large Italian family, and the experiences of sharing stories and meals around the kitchen table, brought her directly into the heart of the home in her design business.Angela has made it the goal of each project to truly understand the heart and soul of every client so the home can tell the story of the family who lives there.She layers beautiful finishes with warm family overtones so that each family can gather and enjoy making memories that will last a lifetime.Angela utilizes a proprietary model called Creating the Palette for Change™ to understand her clients and hone in on the overarching vision for the space. Angela believes in a collaborative, creative planning process in her work. Her eclectic portfolio demonstrates the success of this model and her ability to take a clients' vision and translate that in an authentic way in a home. Every room blends with existing architecture while simultaneously bringing a fresh, innovative design into the space.Angela does not do it alone.
She has created a team of craftsmen and designers of the highest skill level to complete her projects to perfection. She believes in strong teams that reflect the values and integrity of her firm so that every client experiences an ease of transformation while being attended to throughout the process.Angela's path to design was unusual. She is a graduate of St. Mary's College, Notre Dame, Indiana, and began her professional career working for Merck Pharmaceuticals. She honed her skills as a designer over two decades buying and remodeling homes where she discovered her passion for design. She combined her business acumen with her keen eye for design and her love of family to create Angela Bonfante Kitchen Designs.
Angela is an active member of the Association of Interior Designers (ASID) and past board member of the National Kitchen and Bath Association and National Association of Remodeling (NARI). She has been quoted in publications regarding design trends locally and nationally, appeared on the Gale Hogan show, and has designed the stage kitchen for the local Home and Garden Show. She has been a regular contributor to the NARI Today Section of Home & Garden Magazine and her designs have been featured in Suburban News Publications, on the HGTV Website, and as a news feature in the Columbus Dispatch and on WBNS 10TV.She is currently an Adjunct Professor at Columbus College of Art and Design and in addition to running a successful design firm, is a professional motivational speaker, on the topics of design, change and resiliency. She is married to Bobby and a mother to three teenagers Sophie, Betsy and Joey, and their dog Luca.
ACE Award NARI 2012, 2013, 2014
CoTy Award NARI 2013
2012 NKBA Voices from the Industry Speaker KBIS
---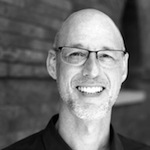 Fritz Harding, Cirqua Studio
Fritz Harding launched Cirqua Studio in 2011, focusing on Residential and Hospitality interiors, transitioning to private practice from teaching as Interior Design Department Chair at Columbus College of Art and Design.
He holds a Bachelor's degree in American Studies from Northwestern University, a BS in Interior Design from the University of Cincinnati, a law degree from Southern Methodist University and a Master's in Historic Preservation from Columbia University, where his Thesis on mid-century Modernism explored Interior Design's contribution to the movement.Fritz serves on the Board of Trustees for the Westcott Center for Architecture and Design in Springfield, OH and was Vice-chair of the Victorian Village Commission until 2014. Before teaching, he gained commercial Interior Design experience with Design Group, Columbus. Before recently moving to Grandview with his wife and children (16 & 13), they restored the historically significant Circus House in Victorian Village.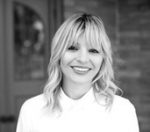 Katya Sleeper
Katya Sleeper is a new Associate with Cirqua Studio. She recently graduated magna cum laude from CCAD, majoring in Interior Design. Originally from Russia, she speaks several languages, and lives in Clintonville with her husband and 3-year-old son.
---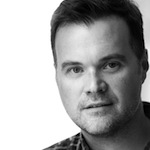 John Wilson, CRI Interiors
An established designer for more than twenty years Interior Designer John Wilson opened his own studio in 1997. Located in the vibrant Italian Village Short North Arts District, John has clients locally and across the country.
Clients often refer to the design process with John as more fun than work, saying he keeps their personality and comfort in mind. His designs have won numerous awards and been the subject of multiple magazine and newspaper articles.
---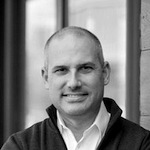 David M. Berg, David M. Berg, Ltd.
David Berg founded the business in 1995. He has a keen interest not only in interior design but in architecture as well, and through continuing education, and the application of practical and studied skills, David continues to expand his knowledge base. He travels extensively and uses those experiences to inspire him to new levels of architecture and design.
---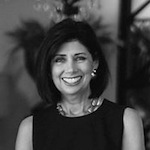 Pamela Yost, Grand Design Group
I started Grand Design Group in 1988 to share my passion for Beauty, Order and Gracious Living.
Interior Design is so much more than "a look" or "a pretty room". Our surroundings have a tremendous impact on our daily lives. Having the opportunity to share in our clients' lives is a privilege – understanding their lifestyle, needs and personal preferences are my first priority and the foundation we build on.
Interior Design is Pam's second career.She spent 14 years in the insurance and financial planning Industry—receiving her CLU and ChFC designations from the American College in 1983 and 1985. This past experience has proven to be invaluable in managing the complexities of an interior design firm. Pam went back to school in 1990 to study interior design at Columbus College of Art and Design. CEU's, seminars, furniture markets and travel keep her current, challenge her thinking and inspire her. Pam's philosophy "stretch yourself" keeps her creativity and ideas flowing.
---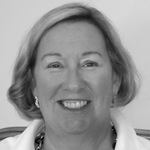 Sally McDonald, Interiorworks by Sally McDonald
Sally McDonald started the Firm in 1979, and after 37 years, has become well known and trusted in the Columbus area for Quality, Classic design and Service. The company does projects all over Columbus, and clients ask us to do a second or third home in places all over the country, in such resort areas as Florida, Michigan, Canada, the Cayman Islands, Durango, Telluride, etc.Susan Berg, Shari Schwartz, and Carolyn Fulwider are also Interior Designers with the Firm, and provide years of experience.
Marianne Dawson is the Administrative arm, and after 18 years of experience, she is knowledgeable about shipping, customs, and all other related things related to how to complete the job, wherever it is being delivered.
---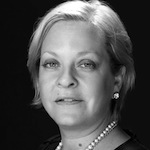 Judith Politi, Judith Politi Interior Designs
Judith Politi Interior Design, Incorporated is an EDGE, DBE, FBE, WBENC, WOSB, SDB, and LEDE certified full service design firm extends throughout diverse fields including commercial, residential, medical, K-12, higher education, and, multi-family communities. Judith Politi has been a member of the Interior Design community for over 28 years.
After years of experience on residential and commercial projects, Judith Politi Interior Design formed in 2003. JPID has a clientele base that is centralized in Ohio and spans across the United States.JPID is driven to produce interiors that reflect client's need for function design aesthetic, and comfort while providing added value to all. Their creativity and innovation in design can transform general ideas into functional realities.
---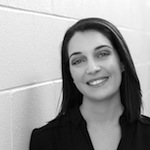 Lauren King Porteus, Lauren King Design
Lauren King graduated from the University of Cincinnati in 2009, with a Bachelor of Science in Interior Design degree. Shortly after moving to Columbus in 2010, she decided to go into business for herself by opening Lauren King Design. Her primary focus is on residential interior design in the Columbus area.
She loves to help her clients create homes that are light, open, beautiful and functional for their own specific needs.Lauren King Design has received the Best of Houzz Customer Service award in 2014, 2015 and 2016, as well as the Best of Houzz Design award in 2015 and 2016. Lauren is passionate about designing spaces that her clients love, and hopes to continue to do so for many years to come.
---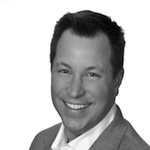 Neal Hauschild
, Nth Degree
Nth Degree
is a company founded on bringing solutions to all your home needs. Since opening Nth Degree in 2003, consumer education has been our core philosophy; whether it was educating our clients about a furniture workmanship, a home purchase, a kitchen remodel, or design and color selections, informed clients and our commitment to quality have helped us become Central Ohio's most respected real estate company, interior design providers and remodelers.
Nth Degree's commitment to quality and customer service has been rewarded with numerous industry accolades and recognitions.Neal Hauschild, founder of the Nth Degree companies, has extensive knowledge of the interior design and real estate industries and its related fields including all legal aspects (including the impacts on estate planning), construction, design, negotiation for buying and selling, and property (real, intellectual, and personal) management.Neal studied electrical and biomedical engineering at Duke University and earned his Master's degree in environmental engineering and engineering management while serving in the United State Air Force.Neal served for a period of time in the Middle East on post-Desert Storm operations in the mid-1990s performing construction management and interior design for military facilities, ranging from military housing, aircraft operation facilities, and medical buildings. Neal created the Department of Defense's sustainable development program for buildings, structures and facilities.
He developed policies and requirements to focus on alternative uses of buildings and the renovation of structures for new and innovative purposes. It was during this time period, while working closely with attorneys, architects, designers, engineers, facility planners, and users of the facilities and spaces, that Neal became passionate about all these fields and their inter-relatedness.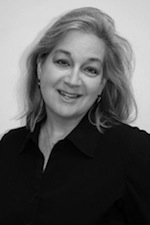 Brenda Andracki
Though interior decorating began as an accidental love, it grew into a unique and compelling passion for Nth Degree designer Brenda Andracki. Brenda has worked in the interior design and furniture sales for residential and commercial applications since 1988. Her design interests are global, reflecting the city that she inhabits and works in: urban, culturally diverse, and infused with artistic inspiration. Studying the intricacies of interior design through travel and extensive independent work, Brenda draws upon the classical design principals as the start to any endeavor.
Recognized by her fellow designers for her achievements, Brenda collaborates with innovators in design and devotes herself to the beauty of fine classical design. Brenda continues to create intriguing and thoughtful designs for every family. She is known throughout Central Ohio for her fabulous custom holiday décor lifestyle arrangements that she creates for every season.
---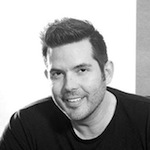 Danny Russo, HAVERTYS
Danny Russo, a Cleveland native, has been involved in the Interior Design industry for 15 years. He is an active member of the American Society of Interior Design and has been mentored, as well as been inspired by some of the worlds best designers including Kelly Hoppen, Martin Lawrence Bullard, Becky Dietsch, Tom Dixon, Philippe Starck, Alexander McQueen and Ian Schrager.
In an unpredictable world, Danny believes that design should be consistent and timeless. As the design process evolves with each project, he believes in bringing the unexpected into play.While working on a variety of projects ranging from luxury salons, cocktail lounges, private residences, and physicians offices, Danny merges natural elements such as textiles, woods, and metals to create a signature Danny Russo Design aesthetic that is immediately recognizable on his projects.
Danny is currently working exclusively at HAVERTYS furniture in Columbus. You can book a consultation by stopping into the store located on Polaris Parkway. HAVERTYS is a 130-year-old company based in Atlanta, Georgia serving residential clients as well as design professionals.
---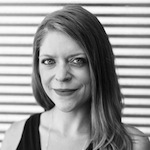 Courtney Jones, The Jones Studio
Courtney Jones began her career in Chicago after completing a Masters of Interior Design from the Savannah College of Art and Design. She joined The Jones Studio in 2011; and in the years since has worked to establish the interior architecture and design department within the firm. Her travels both domestically and abroad serve as primary inspiration for all interior projects.
In addition to a love of experiencing new cultures, ideas, and places, her design ethos is highly influenced by her early training in fine art, as well as, the drive to remain a lifelong student of architecture and design. Chicago, Paris, Lisbon, San Francisco, and Rome all rank as favorite places.
---
---