Nannette Maciejunes, Congresswoman Joyce Beatty and Donna and Larry James invite you for an evening with Avis and Eugene Robinson.

Avis and Eugene Robinson will share their enthusiasm for Aminah Robinson and the importance of her perspectives on Black culture and American history. They will highlight the themes of family, community and social justice that run through seven decades of Aminah Robinson's work.
The husband-and-wife team will also discuss the imperative of preserving and exhibiting Black art for the education and uplift of all people.

Thursday, August 25
Columbus Museum of Art
480 East Broad Street
6:00–7:00 PM
Program
Welcome: Nannette Maciejunes
Introduction of Avis and Eugene Robinson: Congresswoman Joyce Beatty
Keynote: Avis and Eugene Robinson
7:00–9:00 PM
VIP Reception
Gallery Viewings
Tickets
$500 Individual VIP Ticket (includes reception and preferred seating for the talk) $475 tax-deductible
$150 Individual Ticket (includes talk only) 100% tax-deductible
$75 Virtual Ticket (zoom link) 100% tax-deductible

The celebration will have limited capacity. Please email rsvp@cmaohio.org or call 614.629.0362 for questions.
100% of funds raised will benefit the Aminah Robinson Legacy Endowment and Resource Fund.
About Eugene Robinson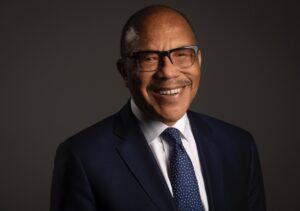 Eugene Robinson is a Pulitzer Prize-winning columnist for The Washington Post and political analyst for MSNBC

Eugene Robinson uses his twice-weekly column in The Washington Post to pick American society apart and then put it back together again in unexpected and revelatory new ways. To do the job, he relies on a large and varied tool kit: energy, curiosity, elegant writing and the wide-ranging experience of a life that took him from childhood in the segregated South—on what they called the "colored" side of the tracks—to the heights of American journalism.

His remarkable storytelling ability has won him wide acclaim, most notably as the winner of the 2009 Pulitzer Prize for his commentary on the 2008 presidential race that resulted in the election of America's first African American president. In 2010, Robinson was elected to the Pulitzer Prize Board. His latest book, Disintegration, was released in October 2010. In it, Robinson discusses the disintegration of the Black community into four distinct sectors and the implication for policies such as school reform, urban renewal and affirmative action.
About Avis Collins Robinson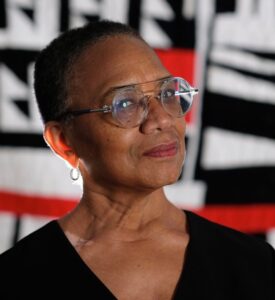 "Aminah Robinson chronicles a life of love, memory and the glorious breadth of African American experiences. While I am not Aminah's blood relative, I am very much a kindred spirit"
—Avis Robinson

In her first Columbus Museum of Art show, Black Hands Moving Colors, Avis Robinson will share her vivid abstract quilts and soul-stirring portraits that reflect a familiar spirit of Aminah Robinson.

Avis Collins Robinson is best known for her quilts and paintings that explore America's deep-seated, often unacknowledged tensions over race, gender, oppression and history. Avis Robinson's works depict aspects of family culture in a semiabstract collage and Cubist style. Her art is layered with images that reference culture, dignity, history and human condition and represents the historical struggles of her Nottoway Indian, African and European ancestors.

Her mixed paintings and quilts celebrate not only famous African Americans like Harriet Tubman and Malcolm X but also anonymous workers whose ordinary lives bear witness to extraordinary courage and perseverance.
Aminah Robinson Legacy Endowment and Resource Fund at CMA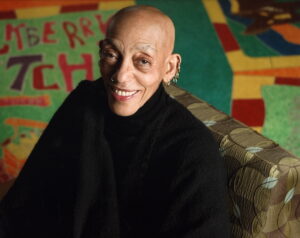 Growing and Sustaining the Aminah Robinson Legacy Project

When Aminah Brenda Lynn Robinson passed away in 2015, she entrusted her estate to the Columbus Museum of Art. The Museum established the Aminah Robinson Legacy Project to encompass the myriad aspects of preserving the artist's work and our commitment to growing awareness of it and placing it in the pantheon of the most important twentieth and twenty-first century American art where it so deservedly belongs.

The Aminah Robinson Legacy Project is a multifaceted, long-term effort to preserve and promote the artist's life and work. Major successes of the project initiated to date include:
1) Documentation, conservation, and preservation of her work and digitalization of her writing and journals from her home studio
2) Presentation of Raggin' On: The Art of Aminah Brenda Lynn Robinson's House and Journals, CMA's acclaimed exhibition and accompanying award-winning book
3) Renovation of and long-term care of the artist's home studio
4) Establishment of national African American residencies and local African American artist fellowships in Aminah's home studio.

The Aminah Robinson Legacy Endowment and Resource Fund ensures the Museum's commitment to continue the critical work established to date in the Legacy Project. Our fundraising goal for this endowment and resource fund, which will continue to fund Aminah's legacy in Central Ohio and beyond, is $1 Million. The Museum has set four objectives that the Legacy Endowment will fund, prioritized as follows:
• Ongoing care and long-term capital needs of Aminah's home and studio
• Support for the Aminah Robinson Residency and Fellowship programs for African American artists and writers both here in Columbus and nationally
• Support for the Aminah Robinson Scholar in Residence that includes development of the Aminah Robinson Library and Archives and documentation, preservation, and conservation of Aminah's vast body of work
• Development of exhibition publications, secondary school and college curricula, and public programs on Aminah Robinson