Art Celebration 2017
Thursday, October 19
Honoring Virginia Stoltz
On behalf of the CMA Board of Trustees, staff and volunteers, thank you for celebrating and championing creativity throughout Central Ohio by attending Art Celebration on October 19, 2017. We were proud to toast our great friend Virginia Stoltz and share the premiere of Beyond Impressionism. More than 300 guests joined the festivities, raising more than half a million dollars for museum programs, ensuring the most creative generation is yet to come.
Click here to see Virginia's story.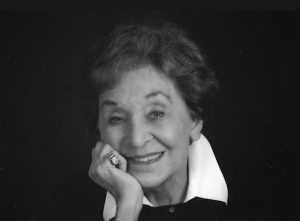 The Museum is pleased to honor Virginia Stoltz and her immense impact at the Museum over the last 60+ years. Virginia was a charter member of the Women's Board and has provided extraordinary leadership through her time and support of myriad projects. More recently, Virginia became involved with the efforts of our own Charles Kleibacker and continues to provide leadership for the Charles Kleibacker Endowed Fund for Excellence and the annual Kleibacker Film Festival, honoring Charles' legacy.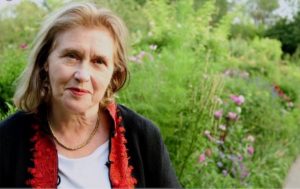 Beyond Impressionism is the most recent product of a long and collegial relationship with Ann Dumas. Ann is an internationally acclaimed independent art historian and curator affiliated to the Royal Academy of Arts in London. Her field of interest is 19th and early 20th-century French painting. She has been a curator of major exhibitions for the Royal Academy, including The Real van Gogh: The Artist and His Letters. Dr. Dumas is best known in Columbus as the Museum's Curator at Large who organized our memorable exhibitions, Renoir's Women and Edgar Degas: The Last Landscapes.
2017 Art Celebration Host Committee
Blair and John Adams | Jeff Baker and Randy Arndt | Rhoma Berlin | Kathryn and David Bruce | Beth Crane and Richard McKee | Rob and Shannon Crane | Rebecca Ferguson | Anna and Joey Gasbarro | Roberta and Philip Haebler | Christopher M. Haines | Thomas F. Havens | Ann and Tom Hoaglin | Nancy Jeffrey | Kiehner Johnson and Jane Mykrantz | Sarah and Dan Kay | James Keny | Gale V. King | Kevin Kowalski and Scott Owens | Dr. Wayne Lawson and Dr. William Mitchell | Mary Lazarus | Rebecca Levy | Nancy and Tom Lurie | Betsy and Tod Ortlip | Floradelle Pfahl | Jody & Wally Phillips Family | Kathryne and Kevin Reeves | Cordelia W. Robinson and Grant Morrow | Carolyn and Ted Schmidt | David Schooler | Elizabeth Bean Smith and Ryan Smith | Lynn and Hank Snowden | William and Sarah Ross Soter | Virginia C. Stoltz | Steve and Mary Weiler | Arlene and Michael Weiss | Evelyn Hall Wirchainski and John L. Wirchanski | Steve and Holly Wittmann | Lisa and Stuart Young
THANK YOU to our generous sponsors
Premier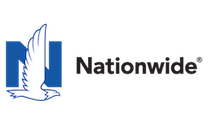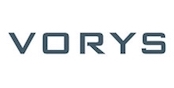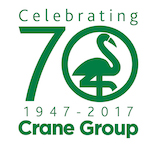 and the Crane Family
William & Sarah Ross Soter, Sarah & Dan Kay
Peggy & Bob Walter
Grand
American Electric Power
Battelle
Thomas F. Havens
Ann and Tom Hoaglin, Jane Rectenwald
Major
Cardinal Health
Ernst & Young LLP
Huntington Bank
L Brands
State Auto Insurance Companies
Kevin Kowalski & Scott Owens
Champion
Corna Kokosing
Crabbe Brown & James LLP
Ice Miller LLP
Plante Moran
PNC
PricewaterhouseCoopers, LLP
Ellen & Jim Bachmann
Robin & Greg Comfort
DeeDee & Herb Glimcher
Beth Grimes-Flood & Tom Flood
Cindy and Larry Hilsheimer
The Jody and Wally Phillips Family
Ann & Ron Pizzuti
Cordelia W. Robinson and Grant Morrow
Thekla and Don Shackelford
Barbara & Al Siemer
Mary & Steve Weiler
The Ohio State University
Rhoma Berlin
Kiehner Johnson and Jane Mykrantz
Sponsor
Balani Custom Clothiers
Design Group
Equitas Health
Motorists Insurance Group
Porter Wright Morris & Arthur LLP
Rockbridge
Blair & John Adams
Deborah M. Anderson
Jeff Baker & Randy Arndt
Pamela & Jack Beeler
Meghan Cook and Ira Sharfin
Marjie & Jeff Coopersmith
Georgia & John DallePezze
Bebe & John Finn
Fritz & Karina Harding
Jack and Sandy Havens
Dr. Wayne Lawson & Dr. William Mitchell
David Schooler
Danielle & George Skestos
Lynn & Hank Snowden
Arlene & Michael Weiss
Evelyn Hall Wirchainski & John L. Wirchanski
Johanna DeStefano
Carol and Ted Manley
Pete and Adele White
Individual Sponsor
John and Francille Firebaugh
Elizabeth Galbreath
Judy Garel
Joy and Michael Gonsiorowski
Christopher M. Haines
Nancy Jeffrey
Mary Lazarus
Rebecca Levy
Sheila & Gene Smith
Jane M. Werum
Wandering Creatives
Event Partners
Catering: Cameron Mitchell Premier Events
Floral: Brian Coovert Floral Design
Music: The Speakeasy Trio, Jazz Arts Group, Chamber Brews
Photography: Emma Parker
Video Production: Wandering Creatives
Audio Visual: Hughie's Event Production Services
Décor: Event Source
For additional information or questions on sponsorship opportunities, please contact:
Lucy Ackley | 614.629.0351 | Lucy.Ackley@cmaohio.org
Maureen Carroll | 614.629.0347 | Maureen.Carroll@cmaohio.org