Art Celebration 2018
Thursday, October 18, 6:00 PM
Honoring Donna and Larry James
Columbus Museum of Art's signature fundraising event, Art Celebration, celebrates great friends and great art while providing support for the important experiences the Museum provides our community. This year's event pays tribute to Donna and Larry James, and will premiere the highly anticipated exhibition, I, Too, Sing America: The Harlem Renaissance at 100.
6:00 PM Cocktail Hour
7:15 PM Call to Dinner
7:30 PM Dinner and Program
9:00 PM Dessert and Preview of I, Too, Sing America: The Harlem Renaissance at 100
Tickets are $750 per person, $1,500 per couple. To reserve a ticket, please contact Lucy Ackley at 614.629.0351 or Lucy.Ackley@cmaohio.org.
Click here to view sponsorship opportunities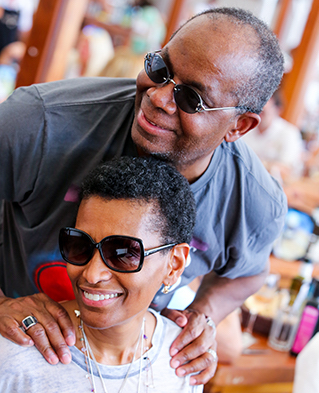 This year we are delighted to honor Donna and Larry James, longtime friends of the Museum and local visionaries for the city-wide celebration of I, Too, Sing America: The Harlem Renaissance at 100. Donna and Larry have been leaders and change-makers throughout Columbus, with accomplishments ranging from establishing the city's first leadership program for African-Americans to creating the Center for Healthy Families to breathing life back into the Lincoln Theater. Join us to celebrate Donna's and Larry's legacies at this moment when our city pays tribute to the 100th anniversary of the Harlem Renaissance – a celebration that would not be possible without them!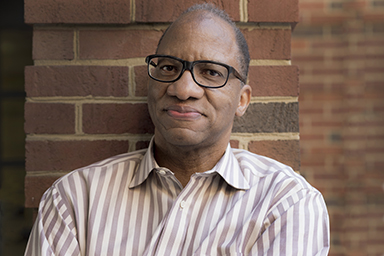 Acclaimed writer and Columbus native Dr. Wil Haygood is guest curator for I, Too, Sing America: The Harlem Renaissance at 100 and author of the companion book. A Guggenheim and National Endowment for the Humanities fellow and a writer for the Washington Post, Wil Haygood has been described as a cultural historian. He is associate producer of Lee Daniels' The Butler and the author of a trio of iconic biographies. His latest book, TIGERLAND 1968-1969: A City Divided, a Nation Torn Apart, and a Magical Season of Healing, will be released this September, chronicling the story of 27 young athletes attending a segregated East High School in Columbus, and how they achieved triumph through state championships in basketball and baseball.
2018 Art Celebration Host Committee
Ellen and Jim Bachmann | George Barrett | Congresswoman Joyce Beatty and Honorable Otto Beatty | Kimberly A. Blackwell | Commissioner Kevin Boyce and Crystal Boyce | Marilyn and Eric Brown | Yvette McGee Brown and Tony Brown | Janelle and Michael B. Coleman | Meghan Cook and Ira Sharfin | Sally Crane Cox and Cary Cox | Christopher Culley | Brenda and Michael Drake | Bebe and John Finn | Lori Barreras and Alex Fischer | Shannon and Mayor Andrew J. Ginther | Joy and Michael Gonsiorowski | Kelley Griesmer and Greg Gorospe | Tom Grote and Rick Neal | Stephanie Hightower | Janet E. Jackson | Mary and Tom Katzenmeyer | Sarah and Dan Kay | Gale V. King | David Kollat | Monica and Doug Kridler | Barbara B. Lach | Wayne Lawson and William Mitchell | Nannette and George Maciejunes | Judy Barbao Martz and Michael Martz | Mo and David Meuse | Karen Morrison and Dr. Gregory Morrison | Demetries Neely | Angela Pace | Jen and Chris Peterson | Ann and Ron Pizzuti | Kathleen and Frederick Ransier | Bridgette Roman and Michael Schwind | Toshia Safford | Jody and Jeff Scheiman | Danielle and George Skestos | Sheila and Gene Smith | Sharon and Gregg Steele | Patti and Steve Steinour | Ronald L. and Deidre Hamlar Stephens | Honorable Priscilla and Renny Tyson | Missy and Bob Weiler | Arlene and Michael Weiss | Melinda and Chad Whittington | Lisa and Stuart Young
THANK YOU to our generous sponsors
Premier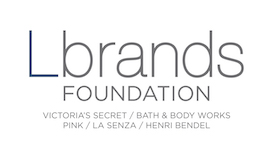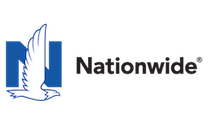 Crane Group and the Crane Family
William and Sarah Ross Soter, Sarah and Dan Kay
Peggy and Bob Walter
Grand
Battelle
Ann and Tom Hoaglin
Major
Cardinal Health
Pete and Suzie Edwards
Ernst & Young LLP
Huntington Bank
Danielle and George Skestos
Vorys, Sater, Seymour and Pease LLP
Champion
Ellen and Jim Bachmann
Robin and Greg Comfort
Corna Kokosing
Tom W. Davis
Cindy and Larry Hilsheimer
Ice Miller LLP
Jane Mykrantz and Kiehner Johnson
OhioHealth
The Ohio State University
Ann and Ron Pizzuti
Plante Moran
PNC
Pricewaterhouse Coopers, LLP
Shackelford Family Foundation
Barbara and Al Siemer
State Auto Insurance Companies
Sponsor
George Barrett
Pamela and Jack Beeler
Yvette McGee Brown and Tony Brown
Continental Office
Marjie and Jeff Coopersmith
Georgia and John DallePezze
Design Group
Easton Community Foundation
Bebe and John Finn
Gigi and Sam Fried
Joy and Michael Gonsiorowski
Greater Columbus Arts Council
Linda and Frank Kass
Mary and Tom Katzenmeyer
Monica and Doug Kridler
David and Mo Meuse
Annegreth T. Nill and Bruce C. Posey
Porter Wright Morris & Arthur LLP
Frederick and Kathleen Ransier
Jody and Jeffrey Scheiman
Sheila and Gene Smith
The Honorable Priscilla and Renny Tyson
Arlene and Michael Weiss
Holly and Steve Wittman
Individual Sponsor
Judy Garel
Mary Jo Green
Barbara B. Lach
Mary Lazarus
For additional information or questions on sponsorship opportunities, please contact:
Lucy Ackley | 614.629.0351 | Lucy.Ackley@cmaohio.org
Maureen Carroll | 614.629.0347 | Maureen.Carroll@cmaohio.org