BAM Thursdays
Thursdays starting April 1, 5:00 – 9:00 PM
Columbus Museum of Art

The Museum is thrilled to announce the return of a tradition many will fondly remember as First Thursdays, reimagined in 2021 as BAM Thursdays (Bar, Art, and Music). Starting in April, every Thursday will bring fresh libations, great art, and music at the Museum. The festivities will be enhanced during the first Thursday of each month with a featured live artist from 6:00 – 8:00 PM. Sip and vibe with friends in our garden space, with limited seating also available inside Schokko Café.
You do not need a reservation or ticket to attend BAM Thursdays, however if you would like to visit the Museum, we ask you reserve a timed ticket in advance here.
We aim to provide one of the safest spots in town to be out and about. Tables are available on a first come first serve basis for socially distanced dining from 5:00 – 9:00 PM. Must be seated at a table and masks are required when not eating or drinking. See you there!

April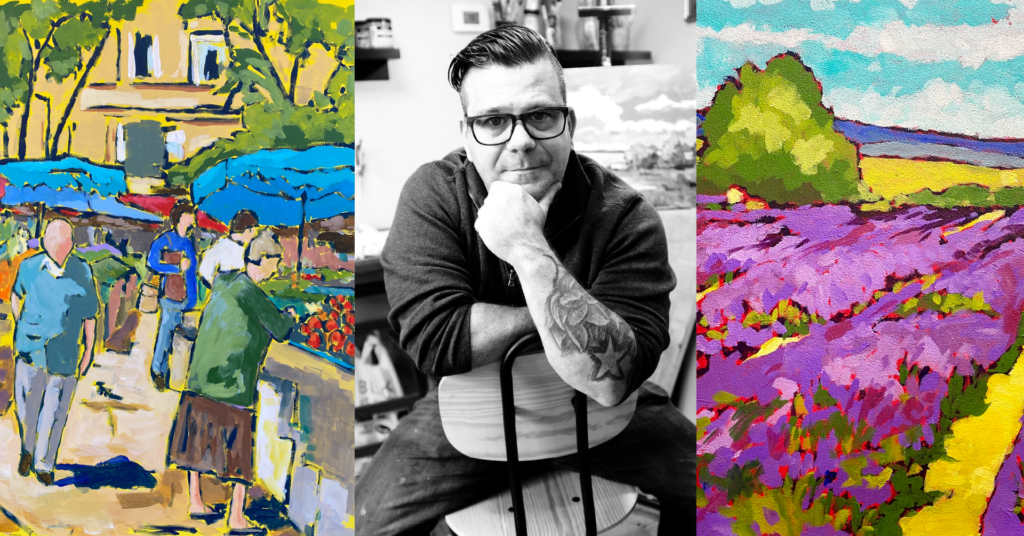 "Shawn Augustson is an Army veteran who discovered art as a form of therapy after serving in Iraq. He refers to his work as Post Traumatic Expression ™ . His primary focus is on colorful acrylic paintings because they are a contrast to his internal struggles with mental health issues. He is represented by Hayley Gallery in New Albany, OH."
Check out Shawn's work on his website or on his Instagram!
Moxy Martinez is a DJ, Producer, Performer, Composer, active since 2005
Check out their Instagram.
Quincy Williams, under the DJ moniker 'William Alexander' Quincy has been DJing dance music for 20 years and is an original founder of independent house label Lingo Recordings. He's also put out records on other major house labels such as OM, Sampled, & OOOMPH to name a few. Whether it's time to smooth things out or heat it up, William A infectious sound never misses!
Quincy is also a health coach specializing in helping people not only reaching their health goals, but sustaining their goals and improving their overall outlook on their health."
Check out his Instagram.
April 1: Artist Shawn Augustson and DJ Moxy Martinez
April 8: Artist Shawn Augustson and DJ William Alexander
April 15: DJ William Alexander
April 22: DJ William Alexander
April 29: DJ William Alexander

May

"Khaila Carr is a Columbus-based artist whose work is influenced by color, dreams, dogs, comix, love, sex, fantasy, psychedelia, animation, and her Filipino-American heritage. She graduated with a BFA in Illustration and Fine Arts from the Columbus College of Art and Design in Columbus, Ohio. When Khaila's not drawing, she's either hanging out with her corgi or enjoying an iced matcha latte. Probably both!"
Photo credit: Alexandre Lefebvre
Check out her Instagram here!
DJ Sammy Macchiato hosts Turn it Up Radio, a weekly reggae program on WCRS FM Sundays 6-9 PM. You may also recognize Samson Habte as barista and roaster at one of Upper Cup Coffee's two location in Olde Towne East and Gahanna, where community and coffee come together.
May 6: Artist Khaila Carr and DJ Sammy Macchiato

Sponsor BAM Thursdays
Sponsorships are still available, if you are interested please fill out the form below. If you have any questions about sponsorships for BAM Thursdays contact Maureen Carroll at Maureen.Carroll@cmaohio.org or Gabriel Mastin at Gabriel.Mastin@cmaohio.org
Sponsorship Application

BAM Thursday is proud to have support from the below sponsors:
April & May



August


September