BAM Thursdays
Thursdays starting April 1, 5:00 – 9:00 PM
Columbus Museum of Art

The Museum is thrilled to announce the return of a tradition many will fondly remember as First Thursdays, reimagined in 2021 as BAM Thursdays (Bar, Art, and Music). Every Thursday will bring fresh libations, great art, and music at the Museum. The festivities will be enhanced with a featured live artist from 6:00 – 8:00 PM. Sip and vibe with friends in our garden space, with limited seating also available inside Schokko Café.
You do not need a reservation or ticket to attend BAM Thursdays, however if you would like to visit the Museum, we ask you reserve a timed ticket in advance here.
Tables are available on a first come first serve basis for dining until 9:00 PM. See you there!

July
July 1: Artist Hakim Callwood and DJ Quincy Alexander
July 8: Artist Ashley Pierce and DJ Lady Sandoval
July 15: Artist Anne Spurgeon and DJ Titonton Duvante
July 22: Artist Lance Johnson and DJ Lady Sandoval (BAM Thursdays will be inside the Museum on 7/22 due to North Garden Closure)
July 29: Artist Hakim Callwood and videographer Ted Cadillac, premiering episode 4 of Tour de Mural and DJ Ororo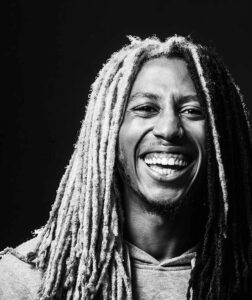 Hakim Callwood is a Columbus raised artist who specializes in illustration, design, teaching and painting. Becoming a full time artist in 2017, Hakim has dedicated much of his time and effort to the Columbus community who has continuously supported him.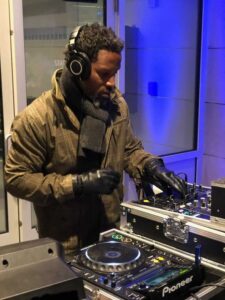 Quincy Williams, under the DJ moniker 'William Alexander' Quincy has been DJing dance music for 20 years and is an original founder of independent house label Lingo Recordings. Whether it's time to smooth things out or heat it up, William A infectious sound never misses! Check out his Instagram.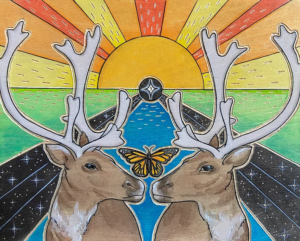 Ashley D. Pierce is a self-taught mixed media artist born and residing in Columbus, Ohio. Working on wood panel, utilizing watercolor, colored pencil and carving with a Dremel tool, Pierce creates characters and scenes from what she describes as an invisible world hidden just beneath a thin film of our reality. Check out her website.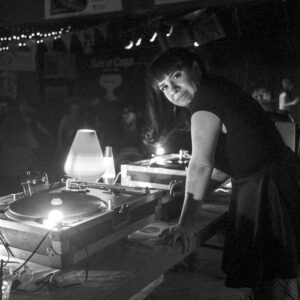 Sara Rose (aka Lady Sandoval) is an all-vinyl DJ, record collector and graphic designer. Born & raised in Los Angeles, she moved to Columbus in 2013 and 4 years later, jumped into the Columbus DJ scene. She's the founder of @deep_end_swim_club and a resident of @heatwavecolumbus, check out her Instagram.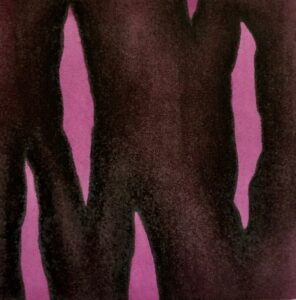 Anne Spurgeon is an interdisciplinary artist working between Columbus, Ohio and Brooklyn, New York. Check out her Instagram.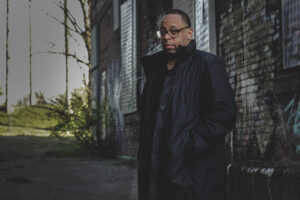 Titonton Duvante has long been a cult favourite of those who know for well over two decades. Hailing from Columbus in Ohio, his musical and heady sound has a certain kick to it that root you to the floor yet always help you arrive at your destination. With more than 25 years in the industry, he has kept himself at the forefront of the scene both as a DJ and producer. Check out his Instagram.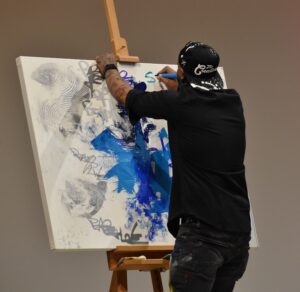 Lance Johnson is a mixed media artists who uses his work as a vehicle for urban development and a celebration of urban life. His practice involves using improvised collage to draw stories from the combination of seemingly random imagery. Check out his Instagram.

August
During the month of August BAM Thursdays is warming up for Wonderball! Get in the spirit for the Museum's signature winter party by wearing your favorite creative black & white summer attire and enjoy music by DJs featured at past Wonderball events. Save the Date for Wonderball 2022 on Saturday, January 29.
August 5: Art for Life Artist and DJ Moxy Martinez
August 12: Art for Life Artist and DJ Charles Erickson & DJ Donnie Mossman (Artist Kayla Toon will also be doing pet portraits)
August 19: Art for Life Artist and DJ Krate Digga
August 26: Art for Life Artist and DJ Aloha & DJ Trueskills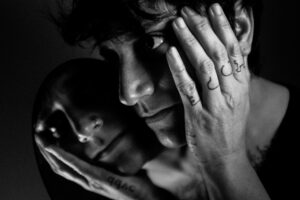 Moxy Martinez is a DJ, Producer, Performer, Composer, active since 2005. Check out their Instagram.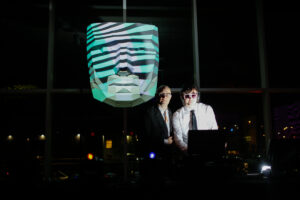 Charles Erickson and Donnie Mossman are DJ and visual artists based in Columbus, Ohio. They have been a part of Wonderball at CMA for the past 7 years, providing dancefloor music as well as visuals and video mapping installations.
Check out their work: @pacemour.
Krate Digga is committed to improving quality of lives using music as a vehicle specifically through the prism of Hip Hop culture. Whether teaching middle school or at the collegiate level, opening for Grandmaster Flash or presenting his own stage production; it is music and the power therein that's allowed Krate to serve as a conduit for artistic & community development. Check out his Instagram.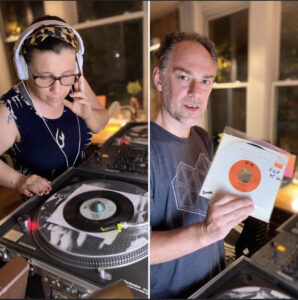 DJ Aloha & DJ Trueskills are part of soundclash records. Check out their work, Soundclash, DJ Aloha and DJ Trueskills.

Check out past artists at BAM Thursdays here!

Sponsor BAM Thursdays
Sponsorships are still available, if you are interested please fill out the form below. If you have any questions about sponsorships for BAM Thursdays contact Maureen Carroll at Maureen.Carroll@cmaohio.org or Gabriel Mastin at Gabriel.Mastin@cmaohio.org
Sponsorship Application

BAM Thursday is proud to have support from the following sponsors:

April & May




June




July