BAM Thursdays 2023
Thursdays, 5:00–11:00 PM
June 1–September 14
Columbus Museum of Art

The ultimate Thursday night out is back. Join us for the return of BAM Thursdays (Bar, Art, and Music) at the Columbus Museum of Art. Every Thursday, June 1 through September 14, we're bringing you live music, great art, delicious bites, vendors and fresh libations in our garden space. Check out the menu here. Limited seating is also available inside Schokko Café. Perfect for after-work happy hours, gatherings with friends and spur of the moment get togethers.

NEW! BAM Thursday hours have been extended to 11:00 PM every Thursday, along with FREE general admission from 5:00–9:00 PM. See what's on view here.

You do not need a reservation or ticket to attend BAM Thursdays, however if you would like to visit the Museum, you can reserve a timed ticket in advance here. The Museum and galleries will still close at 9:00 PM. Tables are available on a first come first serve basis for dining. In the event of inclement weather, BAM Thursdays will move inside to the atrium.

BAM Thursdays is proud to have support from: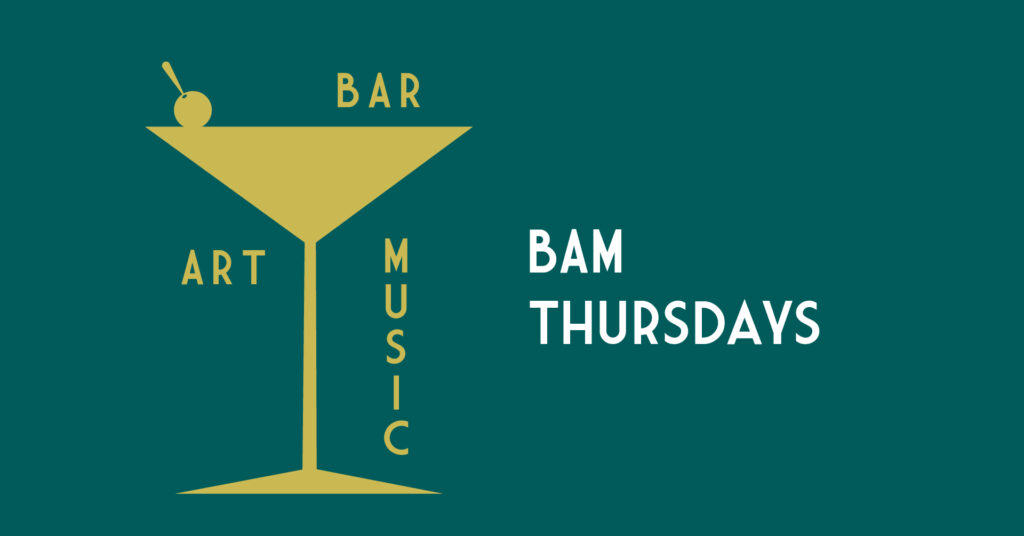 BAM Schedule
Each BAM Thursday will feature a local artist from 6:00–8:00 PM and DJ(s) from 5:00–11:00 PM. We are also excited to alternate exhibitors coordinated by Midwest Craft Con from 5:00–8:00 PM. Midwest Craft Con will host Craftin' Outlaws, El Mercadito and Mystic Market, exhibitors will rotate each week providing local crafters, artisans and handmade items.

September
September 7: Artist Carlos Roa with music from Rarelife and Teakup and El Mercadito vendors
September 14: LAST BAM! Artist Indigo Gonzales Miller with DJ Aloha and Craftin' Outlaws vendors with special guest Liv Love Arts stilt walkers from 8:00–10:00 PM
Meet the September Participating Artists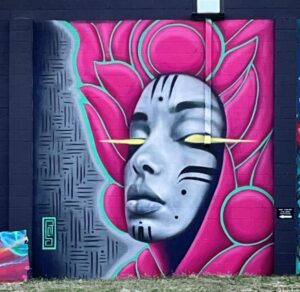 Carlos Roa was born in Bogota, Colombia and raised in Columbus, OH. He was always creative growing up and often found his home in art. Roa enjoys creating, breakdancing, spray painting/murals, selling art at markets, live painting for events and more. Roa discovered his style through his own native Colombian roots and inspirations from other cultures. His artistic philosophy is to give homage to the spirit of the indigenous people of all nations and unify audiences through art. Check out his Instagram.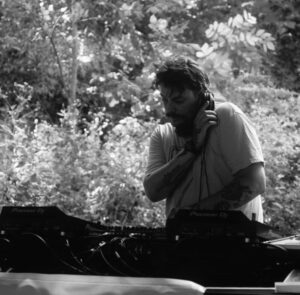 DJ Rarelife is the owner of the Columbus based vinyl label, Shut Off Notice. Christopher Carpenter is a busy man, between duties as label head, djing and production under his Rarelife alias, and constant travel. He's known for just putting in that kind of work. Co-owner of the famous and wildly original day event the Bird Tunnel Party, you can also easily place a promoter feather in his hat as well. Check out his outputs, anywhere records are sold. Check out his Instagram.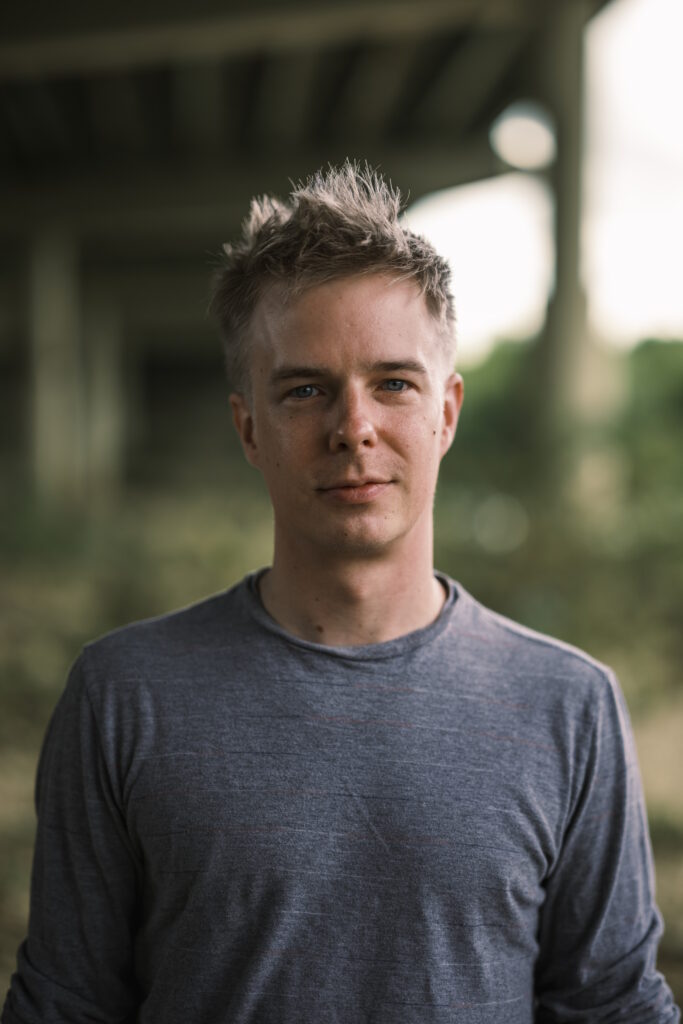 DJ Teakup (Lauri Reponen) is a semi-reclusive and very very mysterious techno and electronic music producer based in Columbus, OH. Born in Finland but raised in Cincinnati from the young age of 6, his musical roots are in the diy and punk scene, having been the drummer for defunct noise band Stella Research Committee for a decade. Check out his Instagram.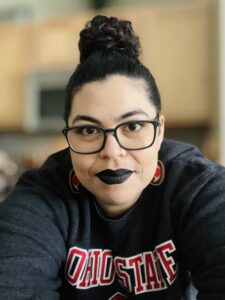 Indigo Gonzales Miller (she/they) is a Two Spirit Afro-Indigenous artist, educator, and curator with a concentration in socially engaged print media history, exhibition development, and cultural competency based in their hometown of Columbus, Ohio. In addition to their freelance work, they are a gallery educator for the Wexner Center for the Arts. Check out their Instagram.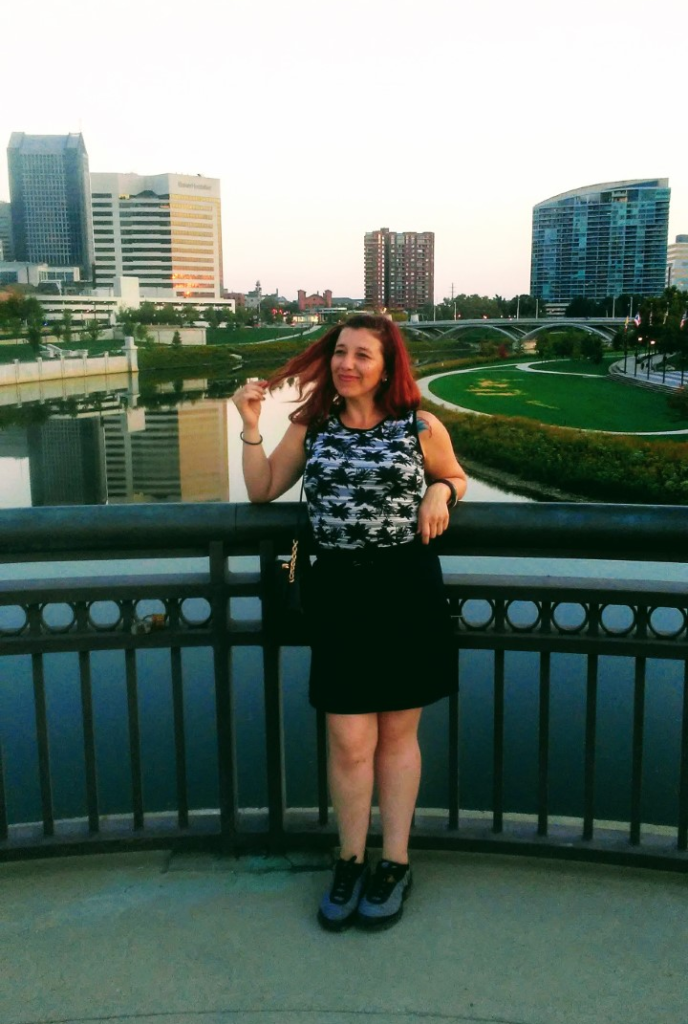 DJ Aloha (Colombia, 198somethin') does not scowl and looks mean while she DJs. She does not pretend to know everything but you will enjoy her uplifting sets to have the best time on the dance floor. She is grateful to be doing music for a living and she knows that the reason people go to parties is to shake their "money-maker" and have fun. She has also been developing cultural projects as a CEO with SoundClash Entertainment for the last 5 years. Another of her facets is related to self-producing and Radio Broadcasting weekly all-vinyl shows on local community radio stations. Check out her Instagram.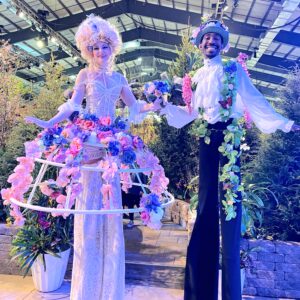 LivLove Arts Stiltwalkers Olivia Rainorshine and Justin Credible always bring the hype! Stop by for a high five and join them in the garden for an LED dance party after the sun sets. Check out their Instagram.