BAM Thursdays
Thursdays 5:00–9:00 PM
May–September
Columbus Museum of Art

The Museum is thrilled to announce the return of BAM Thursdays (Bar, Art, and Music). Every Thursday will bring fresh libations, great art, and music at the Museum. The festivities will be enhanced the first Thursday of each month with a featured live artist from 6:00–8:00 PM. Sip and vibe with friends in our garden space, with limited seating also available inside Schokko Café.
NEW! Shop from local Craftin' Outlaws exhibitors the first Thursday of each month from 6:00–8:00 PM. This marketplace will give you access to shop unique, one-of-a-kind, items from local and regional artists, makers, and retailers.
You do not need a reservation or ticket to attend BAM Thursdays, however if you would like to visit the Museum, we ask you reserve a timed ticket in advance here.
Tables are available on a first come first serve basis for dining until 9:00 PM. See you there!

September
September 1: OPEN UNTIL 11:00 PM
Artists Adam Hernandez and LaShae Boyd from 6:00–8:00 PM, with DJ Titonton Duvante from 9:00–11:00 PM, DJ William Alexander 7:00–9:00 PM, and DJ 12th City & DJ Neuhues 5:00–7:00 PM.
There will also be stilt walkers Olivia Rainorshine and Justin Credible from 8:00–10:00 PM.
Craftin' Outlaw vendors are CBlake Art, marie+co studio, Emergent Art + Craft, and Studio Warped.
September 8: DJ O Sharp
Thank you Kiwanis of Columbus for sponsoring this evening's BAM
September 15: DJ Aloha
September 22: DJ Krate Digga
There will not be a BAM on September 29 due to the Museum's annual gala Art Celebration happening that evening. The Museum will also be closing at 3:00 PM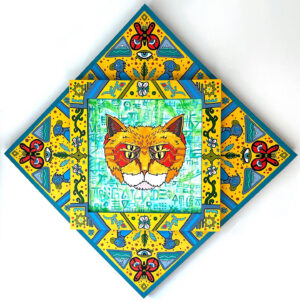 Adam Hernandez is a self-taught visual artist originally from the Bronx, New York. He is most known for his street art and modern hieroglyphic inspired style from the Land of Thunderbirds. He has been commissioned to create artwork for clients including Maker's Mark, Pabst Blue Ribbon, Condado Tacos, and the Ohio State University. He has painted murals at street art destinations worldwide from the B Line in Chicago to the Searle Street Graffiti Park in Capetown, South Africa. His artwork has been featured on NBC's Chicago PD and he has been featured in multiple publications including Sold Magazine, Delta Sky Magazine and PBS.org. He was named Best Artist in Columbus by Columbus Alive in 2019. Most recently, he has partnered with Jackie O's Brewery for a series of limited edition cans and a mural at their new Columbus, OH location.
Check out his Instagram.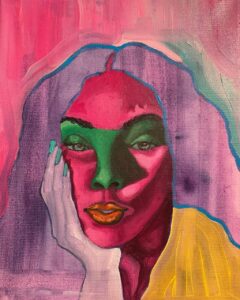 LaShae Boyd graduated from Columbus College of Art and Design with a BFA in 2019. Boyd has recently exhibited work at the John Glenn International Airport in Columbus, Ohio in partnership with 934 Gallery, along with the Columbus Arts Festival in 2019 and has been published in 614 Magazine. Boyd also has been in group exhibitions in places such as Cleveland and San Francisco. This will be Boyd's first time since 2019 showcasing new bodies of work at 934 Gallery.
Check out her Instagram.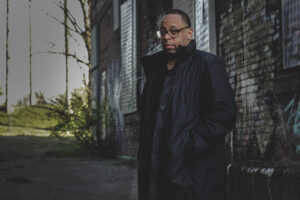 Titonton Duvante has long been a cult favourite of those who know for well over two decades. Hailing from Columbus in Ohio, his musical and heady sound has a certain kick to it that root you to the floor yet always help you arrive at your destination. With more than 25 years in the industry, he has kept himself at the forefront of the scene both as a DJ and producer.
Check out his Instagram.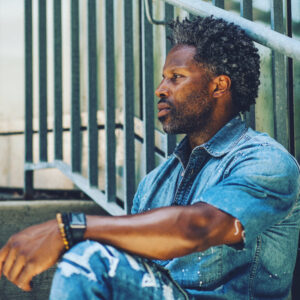 William Alexander, is one of the best kept secrets in Columbus, Ohio. Spinning the best acid jazz, house and lofi hiphop, William Alexander is a must see.
Check out his Instagram.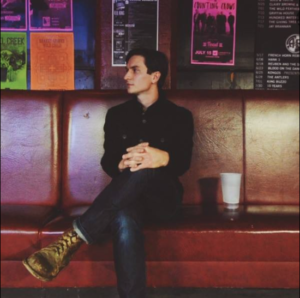 DJ 12th City Expect to hear house, breaks, and touches of experimental music during an all-vinyl DJ set from Ryden Thomas (12th City). He is a former resident of the Midwest Fresh Disco Room, Heavy Glide, and Revelation Groove parties. Currently, Ry works with Rich Street Records (Roots Records) in Franklinton, local electronic music label Shut Off Notice Records, and their annual event Bird Tunnel.
Check out his Instagram.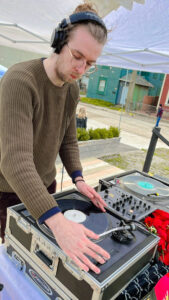 DJ Neuhues is first and foremost a lover of sounds. He is a live sound engineer, DJ and music producer. Residing in Columbus, Ohio, Neuhues wields the palettes of Tech-House, Minimal, with splashes of Electro and UK Garage to make you move with the freshest tracks coming out of the UK and the EU.
Check out his Instagram.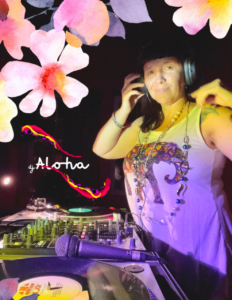 DJ Aloha (Colombia, 198somethin') does not scowl and looks mean while she DJs. She does not pretend to know everything but you will enjoy her uplifting sets to have the best time on the dance floor. She is grateful to be doing music for a living and she knows that the reason people go to parties is to shake their "money-maker" and have fun. Listen to her work here.
Thrilled to be spinning a Melting Pot set during the Hispanic Heritage Month kick-off 2022!
Check out her Instagram.
Krate Digga is committed to improving quality of lives using music as a vehicle specifically through the prism of Hip Hop culture. Whether teaching middle school or at the collegiate level, opening for Grandmaster Flash or presenting his own stage production; it is music and the power therein that's allowed Krate to serve as a conduit for artistic & community development.
Check out his Instagram.

BAM 2022 Past Artists
Check out our past artists for BAM here
BAM Thursdays is proud to have support from the following sponsors: