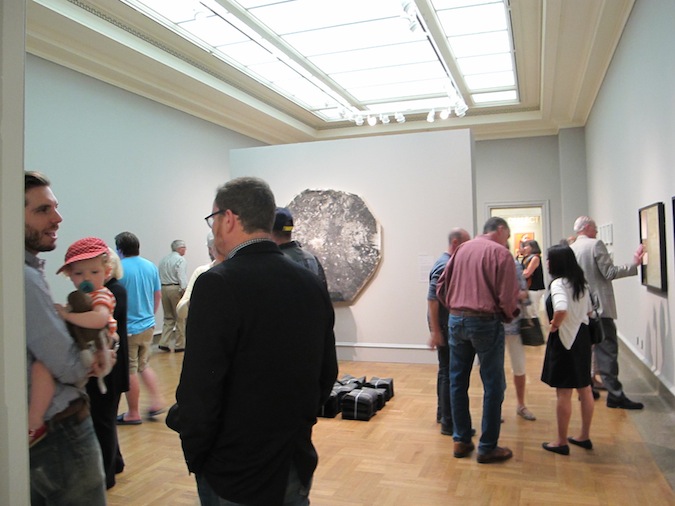 We support local Columbus artists in many ways. One of the most exciting is our partnership for the Greater Columbus Arts Council exhibition, now in its fourth year. The 2014 Greater Columbus Arts Council (GCAC) Visual Arts Exhibition highlights the outstanding talent and ability of Columbus artists. The exhibition includes work by the recipients of the 2013 GCAC Individual Artist Fellowship Awards : Shannon Benine, Clara Crockett, Evan Dawson and Shane Mecklenburger. Two others, Kaveri Raina and Laura Alexander, were awarded GCAC residencies in Dresden, Germany this year.
These artists represent a diverse range of practices fostered within Columbus's artistic community. Clara Crockett's pencil drawings of human and canine figures are both sensitive and surreal, while Shannon Benine will show her compelling, somewhat mysterious photographs of Molokai, Hawaii. In his video works, Shane Mecklenburger creates weightless fields of computer-generated diamonds, while Evan Dawson's sculptural gestures begin with the material circumstances of daily life. Laura Alexander cuts intricate patterns into layered sheets of paper, and Kaveri Raina's vivid abstractions are painted with materials like turmeric, chili powder and cinnamon. Each with their own niche, together these artists demonstrate the region's vibrant artistic ecology.
The 2014 Greater Columbus Arts Council (GCAC) Visual Arts Exhibition will be on view June 27, 2014 through September 28, 2014.
Comments
comments