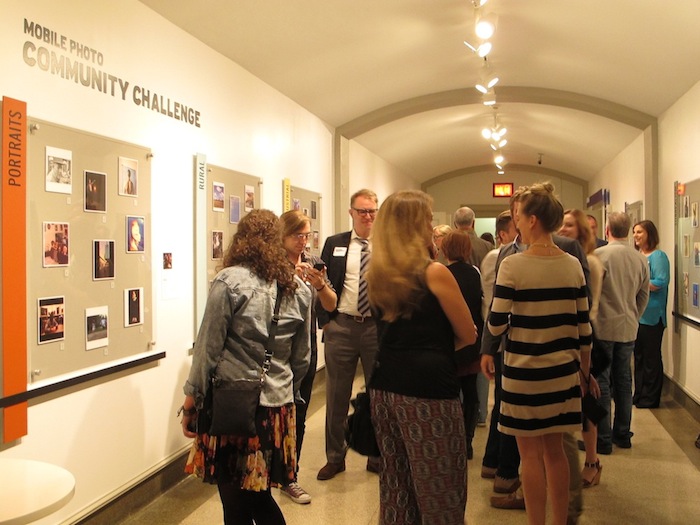 Columbus Museum of Art presents our fifth exhibition of mobile photography. It's all part of our ongoing CMA Photo Hunt project, a social campaign to connect mobile photographers to art and each other.
Challenges for this round of CMA Photo Hunts were inspired by our recent Modern Dialect exhibition, and were selected from nearly 2,000 photos submitted from hundreds of photographers around the world. More than 3 dozen photographers (from everywhere from Argentina to Russia to Kuwait to Texas, Columbus and more) submitted the 54 images selected for the installation at CMA.
Mobile photographers responded to the following 6 challenges: Abstraction, Rural, Industrial, Still Life, Surrealism, Portraits.
Congrats to the following selected photographers:
@_mattsteele_
@_thisspace_
@17Sienna
@5Lyfe
@614ScottSmith
@amaybean
@AmysReflections
@alleycat_photography
@ashleyfrangie
@BlueCaribe
@BobbieTealPhotography
@cbusgodfather
@Clasauratops
@CowtownChad
@Csallquist
@DCwade
@durtball
@Faytlefoto
@GoodMorningState
@Groeniger
@Half_Exposed_Studio
@Hawilli2
@hmacie
@Kandice13
@K3lly_maynumi
@klj_francis
@KontikyKontiky
@LittleCoal
@longjenna
@mariannaMax
@Marysageek
@megancorwin
@Mikhomisho
@Njcarron
@Oggsie
@rominaressia
@SharpSchuette
@Sperk01
@suedaykwt
@SunsetMeridian
@timofwoods
@Wearnold
@Willet_Skillet
To date more than 7,000 images have been submitted in our ongoing CMA Photo Hunt project. With our initial mobile photography exhibition in 2012, we were first museum in the world to present a curated, crowdsourced exhibition based on the popular photo sharing app Instagram. Be sure to check out the CMA Photo Hunt Gallery to see all the creative mobile photos submitted to date.
Our 5th exhibition of mobile photography is on view September 19, 2014 – November 9, 2014.
We're excited to be able to lead the way in showcasing the power of social media and smart phones as a means of creative expression and connection. Be sure to stay tuned for a MAJOR announcement in the coming weeks on our next big mobile photography project!
Comments
comments