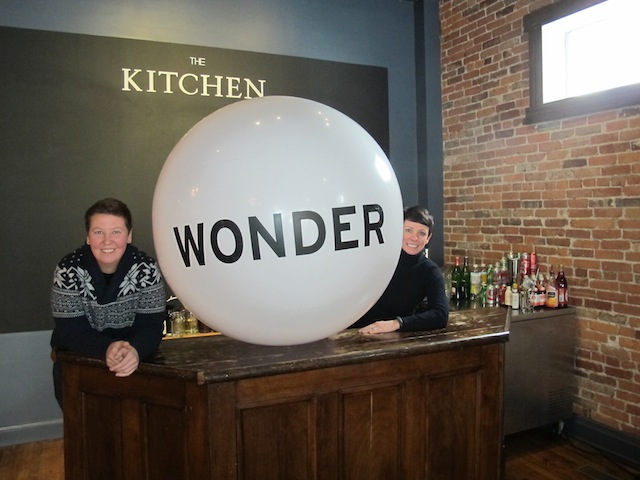 Expect the unexpected, and indulge your imagination at
our new Wonderball party
on January 31. Wonderball celebrates creativity in our community, and features the best of Columbus' food and drink scene, beats by DJs Charles Erickson & Donnie Mossman, and other inspired experiences.
In the lead up to the party, we're talking with some of our planning committee members about creativity and wonder. To kick things off we talked with Anne Boninsegna and Jen Lindsey of The Kitchen.
How do you incorporate creativity into your life?
For Jen and I, we incorporate creativity by taking something that isn't necessarily culinary related and removing it from its original context and reconstructing it in the world of food. We try not to be too formulaic with interpretation, but let our mind rethink a theme in a broader way and apply it to our passion, cooking and dinner conversation.
What is your version of Wonder?  
Wonder is discovery. It might be a new way of presenting a classic dish or it may be using a new ingredient for the first time, the excitement that comes with that discovery brings spice to our lives.
You can sample some of The Kitchen's delicious food and more of the local Columbus food and drink scene during Wonderball on January 31.
Advance tickets are $100. All proceeds benefit CMA's Center for Creativity.
Purchase
Wonderball Tickets here.
Comments
comments