Friday, May 13, 2022
8:00 PM–Midnight
Thank you for being part of Wonderball 2022! Returning in person after more than two years, this celebration of creativity featured a wide range of artistic experiences and collaborative performances including live music, dance, visual art, poetry, calligraphy, video and fashion. Trying to remember the name of an artist that inspired you? Check out the evening program to jog your memory. We also have a huge Wonderball photo gallery to check out.
Wonderball raised more than $225,000 to support the Museum's efforts to provide inspired and creative programs for the community all year long. Programs like Teen Open Studio, Wonder School, and Summer Art Workshops foster play, imagination, and curiosity to encourage us all to think like an artist.
Zero Waste Event Productions partnered with us again to keep Wonderball clean and comfortable and manage all material generated at the event with an emphasis on diverting waste through reuse, recycling and composting. We achieved our ultimate goal of 'Zero Waste' status, considered a diversion rate of 90% or greater from the landfill, by diverting 905 lbs of waste. Thank you!
To read more about the history, fashion, and creative partners of Wonderball check out our blog posts.


THANK YOU WONDERBALL SPONSORS


Wonder Sponsor


Creativity Sponsors
Cardinal Health
CoverMyMeds
Equitas Health
Friedman & Mirman
Anna and Joey Gasbarro
Curiosity Sponsors
Dickinson Wright PLLC
Paul Feeney & Chad Braun
James Ferguson
The Fortis Wealth Management Group at Morgan Stanley
Geben Communications
Charles D. Hillman and Columbus Metropolitan Housing Authority
Denise Mirman
PNC
Kara Siak
Drs. Grant Wallace & Stephanie Davis Wallace
Play Sponsors
Jenny and Jon Barnes & Kara and Scott Razek
Brandt-Roberts Galleries & Designing Local
Cathcart Family Foundation, Inc.
Shannon and Rob Crane
Marah and John Derzon & Kate and Pat Giller
Experience Columbus
Colin Ferguson
Sylvia A. Garrett & Associates Insurance Agency, LLC
GSW, Powered by Syneos Health
Glenn Hagler
Elizabeth Homeier
Matt Homier and Raymond McKenzie
Jordan Lindenmeyer and Mark Dyer
Lee Lochtefeld
Carol and Ted Manley
Middle West Spirits
Urvi and Ankit Patel
Prestige / Brothers at Peace
Riegel Financial
Schooley Caldwell
Hope and Jim Schrim & Mary and Steve Weiler
Krystopher Scott
Michael Smithson
Sproutfive
Jenny Squires
Brian Sullivan
Warhol & WALL ST
Elizabeth Williams
Holly and Steve Wittmann
The Wolf Starr Family Fund
Robert Wood
Xcellium Advisors
Gregory P. Zunkiewicz / Edward Jones Investments
Friend Sponsors
Ben Addison
Sam Corlett
Brian Cunningham
Sarah Gormley Gallery
Abrea Johnson
MKSK
Sarah Pariser
Media Sponsors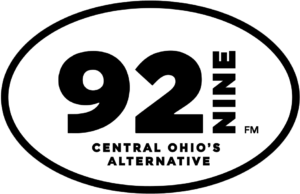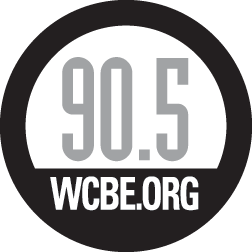 Event Partners
MJW Graphics
Bell Tree Productions
Blühen Florist-Garden-Home
Event Source
ZenGenius
Food and Drink Partners
Aladdin's
The Berwick Catering
BrewDog
Brioso Coffee
CookinGenie
Land-Grant Brewing Company
Lindey's Catering
Middle West Spirits
Milo's Catering
Our Daily Manna Food Truck
Rime Time Pops
Roosters Food Truck
Schokko Café
Seventh Son Brewing Co.
Suga Pie's

2022 Event Chairs
Hakim Callwood • Urvi Patel • Krystopher Scott • Lexi Sweet

2022 Wonderball Planning Committee
Howard Abernathy • Dinah Adams • Alec James Albright • Christina Basham • Staton Brady • Jesse Cale • Maureen Carroll • Stephanie Chen • Bethany Cramer • Tiffany Duncan • Lauren Emond • Rachael Farber • Nick Fields • Alonee Gray • Megan Green • Kelsey Gregory • Daryl Griffith • Shoshanna Gross • Jenny Gugliemotto • Esther Hall • Amy Hamby • Mark Harrison • Jackie Kemble • Lauren Kraft • Lee Lochtefeld • Sandra Lopez • Andrew Lough • Celeste Malvar-Stewart • Donna Marbury • Gabriel Mastin • Raymond Mckenzie • Betsy Meacham • Alyssa Miller • Ann Mulvany • Skylar Moore • Alexis Pannell • Sarah Pariser • Nehal Patwa • Demetria Peacher • Laura Peshek • Tyler Phillips • Nicole Rome • Sam Rosenthal • Charlotte Stack • Nicole Sterling • Heather Stewart • Mary Sundermeier • Linh Ta • Chyna Tene • Karen Thomas • Amber Wacker • Ellie Wallace • Raymond Weaver • Margaret Wunderlich • Larry Young • Mark Zuzik

Wonderball 2022 Sponsorship Opportunities
Since the first Wonderball in 2015, more than 8,000 people have attended this annual event, raising nearly $1,000,000 in support of the Museum's efforts to nurture creativity and foster lifelong learning. One of the most anticipated nights of the year, this unique event is supported by many generous sponsors and an army of talented volunteers who believe the arts are the heart and soul of the community. This year, more than ever, your Wonderball sponsorship is vitally important, helping the Museum fulfill its mission to create great experiences with great art for everyone.
SPONSOR BENEFITS
All Wonderball sponsors receive recognition as donors to the 2022 Annual Fund, recognition on event promotional materials and tickets to the event.
$10,000 Wonder Sponsor
• Dominant name and/or logo placement in print & digital event collateral
• Up to 16 Wonderball tickets
• Opportunity to schedule an employee day at the Museum or 25 Museum day passes
$5,000 Creativity Sponsor
• Prominent name placement in print & digital event collateral
• Up to 10 Wonderball tickets
• 20 Museum day passes
$2,500 Curiosity Sponsor
• Name placement in print & digital event collateral
• Up to 8 Wonderball tickets
• 15 Museum day passes
$1,000 Play Sponsor
• Name placement in print & digital event collateral
• Up to 4 Wonderball tickets
• 8 Museum day passes
$350 Friend Sponsor
• Name placement in print & digital event collateral
• One Wonderball ticket
• 4 Museum day passes
*Attendees are considered fully vaccinated two weeks after receiving their second dose of two-dose vaccines like Moderna, AstraZeneca and Pfizer, OR two weeks after their first dose of Johnson & Johnson. Booster shots are encouraged by the CDC but are not required to attend. Proof of vaccination must be issued by a government or healthcare provider and include the Vaccine brand, date(s) of dose(s), and recipient name. Physical, digital, and photos of vaccination cards will be accepted by CMA.
‡CMA will accept negative COVID PCR tests taken within 72 hours of the event date OR negative rapid tests administered by a healthcare or pharmacy provider within 24 hours of the event date. At-home tests will only be accepted if they are administered by a virtual proctor with a time and date stamped result. Physical, digital, and photos of negative tests will be accepted by CMA.

Share your experience: #cmawonderball