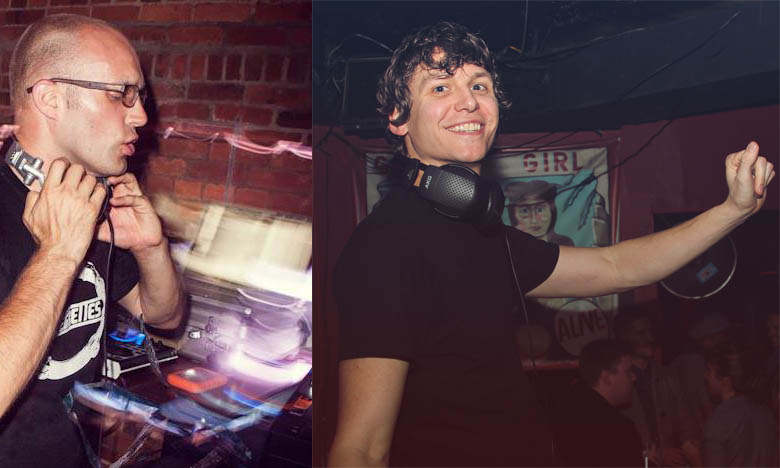 Wonderball is tomorrow! We're thrilled to celebrate creativity with the community, and in preparation for the big event we've been discussing the subject with some of the people behind the party. Today Charles Erickson and Donnie Mossman share their take on creativity and wonder. Their music, visuals, and an interactive video art installation will help set the mood for the party tomorrow night.
What is your version of Wonder?
For us, wonder usually starts with "I wonder what would happen if…". "I wonder what would happen if I tried blending this song with these two videos and syncing them to these lights." Or "I wonder what would happen if I plugged this connector into this machine," and so on. Sometimes it's a means to solve a problem at hand and sometimes it's just out of curiosity, but even the ones out of curiosity tend to come in handy down the road. "I wonder what would happen if…"  is how the Magic Mirror (or Wonder Mirror for this particular night) interactive video art installation was born.
How do you incorporate creativity into your life?
As two DJs and designers of a wide range of media (video, graphic and lighting) we rely on creativity for all of our projects. We are often charged with the task of making unique events happen in places and in ways they never have before, which always requires a healthy amount of creativity and open-mindedness about how to approach the individual problems. Creativity also plays a large role in how we assemble the music for each individual event, keeping an atmosphere that suits as well as engages.
PURCHASE WONDERBALL TICKETS HERE
Advance tickets are $100 and available until 5pm today, January 30 ($125 at the door). Tickets include a tasting reception, two drink tickets, valet parking, entertainment, and surprises throughout the night. All proceeds benefit CMA's Center for Creativity.
Comments
comments