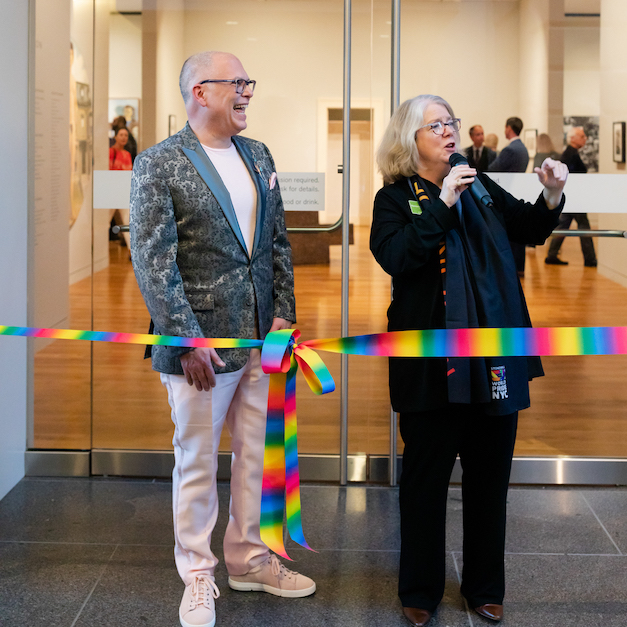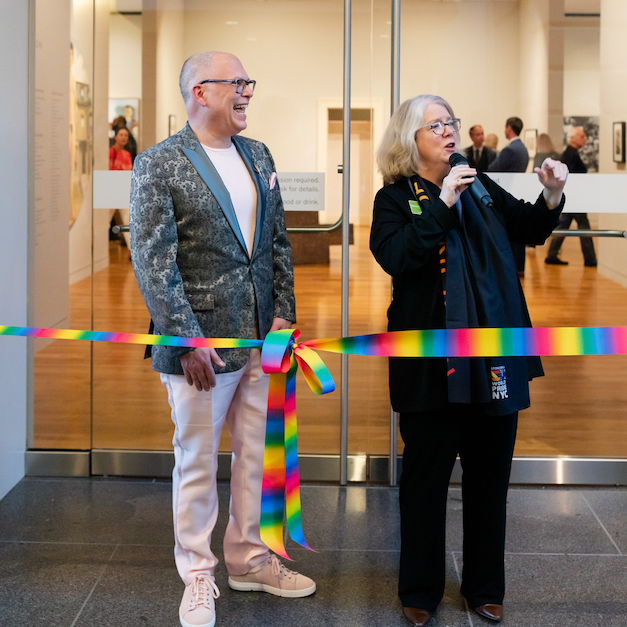 Members were the first to celebrate the opening of Art after Stonewall, 1969-1989 on March 5, at Columbus Museum of Art. This momentous exhibition organized by CMA commemorates the 50th anniversary of the Stonewall Uprising and was named by ArtNews as one of the best and most important exhibitions of the decade. Having debuted in NYC before traveling to Miami, CMA is excited to bring this critically-acclaimed show home to Columbus.
The evening included ribbon cutting and remarks by Honorary Exhibition Chair, Jim Obergefell and Executive Director Nannette Maciejunes followed by gallery viewing and exhibition talks by guest curator Jonathan Weinberg and curatorial consultant, Anna Conlan. Members enjoyed a light reception featuring music from DJ Moxy and special appearances by local drag personalities, Helena Troy and Mary Nolan.
Thank you to the many generous sponsors of Art after Stonewall, 1969-1989.