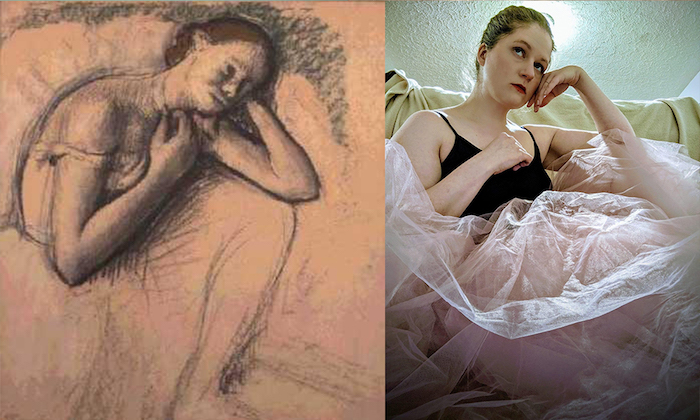 Art museums may be closed right now due to the coronavirus, but there are still ways to engage with art.
We could all use a bit of light right now. So while you are homebound, inspired by the Getty, we challenge you to recreate famous art from museums using just yourself, your loved ones, pets and/or objects from your home.
Here are some loose guidelines for recreating your art masterpiece:
Choose your favorite artwork
Find three things lying around your house
Recreate the artwork with those items
Take a picture and share on social media using hashtags #HomemadeMasterpiece and #betweenartandquarantine.
Feel free to adapt this challenge as you see fit.
Get inspiration for artwork from Columbus Museum of Art's online collection featuring everything from Impressionist masterworks to modern American masterpieces and more.
You can also check out some of the creative ideas from people who responded to the Getty's art challenge.
In addition to Columbus Museum of Art's online art collection, check out online art from museums such as The Met, Art Institute of Chicago, Cleveland Museum of Art, Detroit Institute of Art, and many more.
We can't wait to see what creative art recreations everyone comes up with!
The CMA staff took the challenge this week to give you ideas to get you started. Check out some of their recreations below. As you can see from the first example, we think maybe our Development Operations Coordinator may have a budding pet model on her hands.
– Jennifer Poleon is the Digital Communications Manager for Columbus Museum of Art, and the organizer for CMA's groundbreaking #MobilePhotoNow mobile photography exhibition.