During this time of social distancing, we want to remind our members that we are all in this together. Throughout the museum closure we will be bringing you interviews with fellow members to share inspiration, thoughts on creative outlets, and to help stay connected. Please don't hesitate to reach out if you'd like to join the conversation!
Member Spotlight with Raymond Weaver
CMA Member since September 2019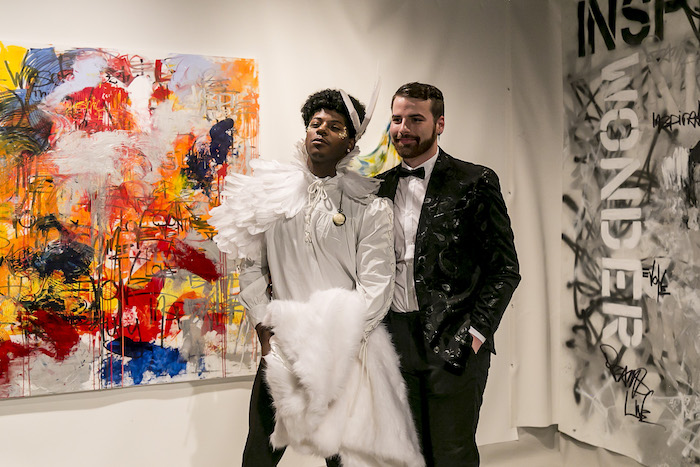 As a new member of CMA, tell us how you first became involved with the Museum.
As an artist, I have always tried my best to put my best foot forward and make my work shine. It was through our LGBTQ group from my job where I was invited to attend the "Art for Life" event. Shortly after that, I found myself as a frequent visitor and event volunteer, most recently serving as a member of the planning committee for Wonderball this past January.
How has Wonderball impacted you or why do you support Wonderball?
The reason why I support the "Wonderball" experience is that it is a timeless moment to showcase your self-expression. To be able to see all forms of artistry at this fabulous event is something that must be treasured. It isn't just a ball for people to get dressed up to show who is wearing the latest trend, but one night in the entire year where you get to become someone else.
Favorite Wonderball moment.
My favorite moment of the event would have to be the red carpet experience. I was actually able to walk the red carpet and be interviewed about what my inspiration was for what I was wearing and how I was enjoying myself. It actually made me feel really secure in my creative space and that my self-expression was celebrated. For me, this moment allowed me to really enjoy the rest of the experience.
Do you have a creative outlet? If, yes then what?
My creative outlet would have to be my paintings. I have been a self-taught painter for the last 3 years and have even had the opportunity to paint at the CMA. My work is an abstract art form that is usually inspired by nonbinary anatomy. And for those that are interested and seeing my work feel free to check it out @Sketcy_artist.0 on IG.
What are you doing to stay creative while social-distancing?
With everything that is happening with embracing this challenge of social distancing, I have actually been able to focus on my art. I am currently working on a pretty big project with the Resource Grant that I received from GCAC and hope to push out these paintings for my social platform and to the community.
Check out more photos from Wonderball 2020. For more information on joining the 2021 Wonderball planning committee, contact Betsy.Meacham@cmaohio.org.
-Betsy Meacham is CMA's Special Projects & Campaign Officer.
Comments
comments