In this new series we feature masterworks and key art from Columbus Museum of Art's Collection.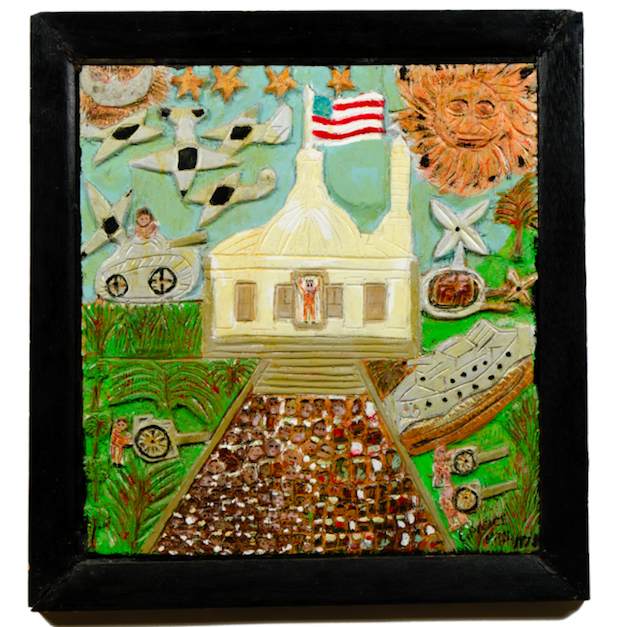 Elijah Pierce
American, 1892-1984
The White House, 1977
Carved and painted wood relief with glitter and applied rhinestones on corrugated cardboard
Museum Purchase
Elijah Pierce was a barber, self-taught artist, and itinerant preacher who lived and worked in Columbus, Ohio.
Pierce was very much a citizen of his time. The White House presents us with proof that Elijah Pierce was fully engaged in the political and social events swirling around him in his world. In this panel we find a visual narrative that reflects the cultural turbulence that impacted so many aspects of American life during the decades of the 1960s and 70s.
By 1977, Elijah Pierce would have compiled many memory images of life in his nation's capital being disrupted by waves of protest demonstrations, political scandals, and bloody encounters between ordinary people and various agencies of law enforcement or the military. The tiny figure with upraised arms standing in the doorway to the Capitol may well be voicing Pierce's profound confusion and anxiety over the state of the world in 1977.
Columbus Museum of Art owns the most significant collection of Pierce's work in the country, and is currently lending much of that work to a major Elijah Pierce retrospective on view at the Barnes Foundation in Philadelphia.