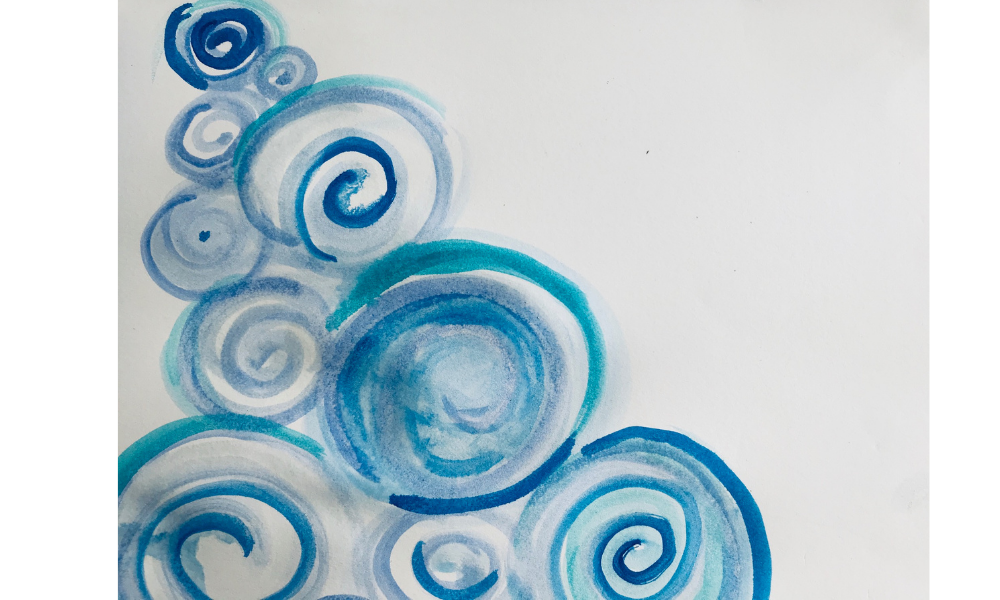 Water is Life: Finding the ripples, swirls, and other inspiration from the water
Water is the single most necessary element to sustain life on the planet. Water is also a great source inspiration for many artists. Many artists and creatives find different ways to represent this beautiful and powerful life force.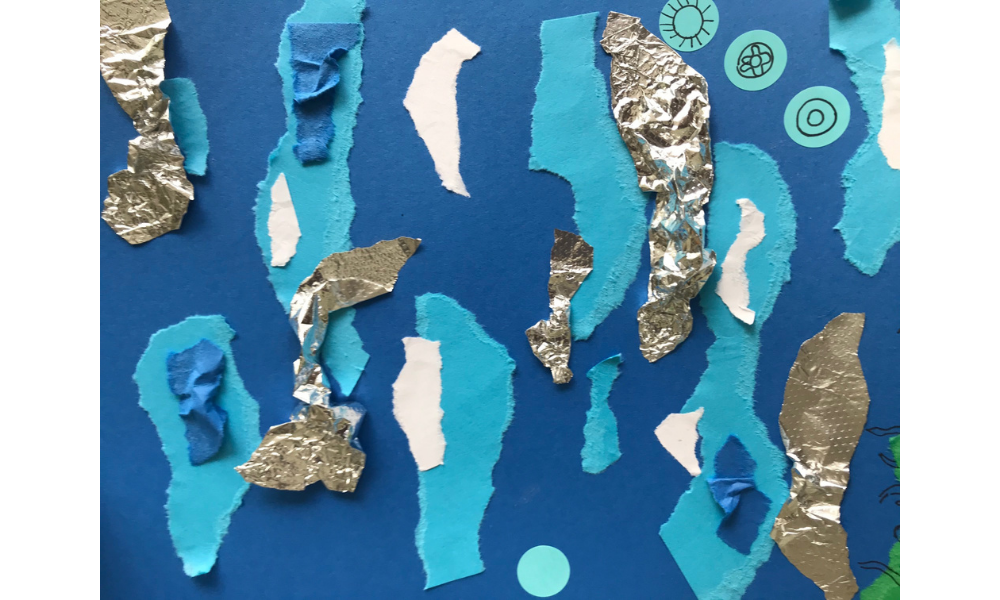 Challenge: Observe water and make a picture that represents what you saw, felt and tasted.
Step 1: Drink a glass of water- notice how the water feels on your tongue. Is it cold or room temperature? Does it have a taste?
Step 2: Look closely at water- Notice if the water is completely still or does it have ripples and swirls? Are there any other shapes or lines that you see in the water?
Step 3: Wash your hands- the next time you wash your hands pay attention to how the water feels. Notice the temperature. How does it feel on your hands with or without soap.
Make art: There are no rules to how your interpretation of water should look. It can be any color, any shape that makes sense to you.
Find a CMA Studio Challenge that speaks to you and share your creations on social media by tagging #myCMAstudio.
—
April Sunami joins us through a partnership with the Art in the House program sponsored by the Ohio Alliance of Art Education.
April is a professional visual artist primarily focusing on mixed-media painting and installation. She earned her Master of Arts Degree in Art History from Ohio University and her Bachelor of Arts Degree from the Ohio State University. Sunami is also an award-winning installation artist through the 2012 Columbus Art Pop-Up Project sponsored by the Greater Columbus Arts Council. Her work has been widely exhibited in galleries and museums including the Columbus Museum of Art, National African America Museum and Cultural Center and the Southern Ohio Museum. Sunami is married to writer and philosopher Christopher Sunami. They both live in Columbus, OH and co-parent two bright and imaginative kids.
#myCMAstudio is a digital version of our drop- in program, Open Studio. Which is currently unavailable to the public due to Covid-19, and part of CMA's JPMorgan Chase Center for Creativity Studio to explore ideas, solve creative challenges, and collaborate with friends and family.
Pick up a Studio in a Box with all the supplies and materials needed to aid you in our weekly challenges or allow our CMA educators to guide kids 1- 8th grade in an online Studio Workshop.