Art for Wellbeing
Join us for a free, thirty minute mindful-looking exercise that will help you slow down, process emotion, and quiet anxieties. Research shows that close, mindful looking at art can strengthen our ability to process stress. Building resilience is more important than ever in today's increasingly divisive and troubling world. Participants will be guided through a slow-looking protocol coupled with a mindful breathing exercise. You will have the opportunity to reflect and share or quietly look and process. These will be offered every fourth Thursday each month, beginning in January.
May 27
12:30 – 1:00 PM
June 24
12:30 – 1:00 PM
Creative Mindfulness
Looking for a creative practice for stress relief? This 30-minute mid-day begins with a mindfulness-based relaxation practice to help participants tune in to the present moment for a session of slow art-making. Streetlight Guild is our Creative Partner for February – June. Each month is inspired by a new prompt as a guest artist shares a creative exercise and invites participants to follow along or focus on their own creative process. Bring a sketchbook or journal and medium of your choice. These will be offered every second Thursday of the month, beginning in February.
May 13
12:30 – 1:00 PM
Guest Artist: Mindy Staley
June 10
12:30 – 1:00 PM
Guest Artist: Tiffani Smith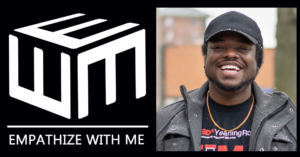 Art & Empathy Talks
This new monthly interactive conversation series is in partnership with Empathize With Me, an initiative created by storyteller Donte Woods-Spikes to find ourselves within each other through storytelling and documentation. Each month's theme will be inspired by the special exhibition Raggin' On: The Art of Aminah Robinson's House and Journals.
This program is free with registration. Space will be limited for in-person programs.
May 13
Portraits of Motherhood
6:00 – 7:30 PM
At CMA
Motherhood can be defined as both rewarding and challenging. The reward of mothers seeing their children grow to become adults, and the challenge of battling harsh circumstances that could impact their child's life. Join the discussion as Adrienne Hood talks about how the loss of her son inspired her to change the city of Columbus, and why she ultimately chose art as a form of healing. Space is limited to 10 people. Registration is encouraged.
June 19
11:00 AM – 12:30 PM
At CMA
Take a Wellness Break
A guide to support a mindful museum visit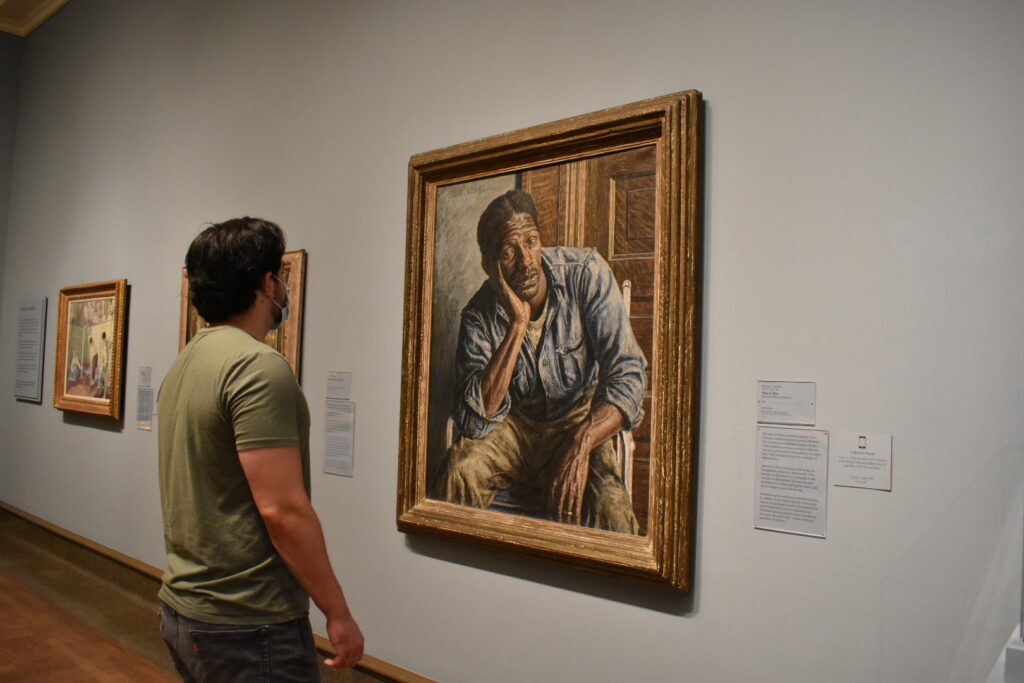 Art and museum experiences can help us slow down, find calm, connect with our interior lives, and transport us to new places. All of this helps promote a sense of well-being.
Here are some principles to guide you through a mindful museum experience:
Slowing down has value.
It is enough to be present.
There is no right and wrong.
Tune into your breath. Breathe deeply in through your nose and out through your mouth.
Listen to your body; this experience should be restful and restorative. Sit if you need to. Close your eyes and disconnect if that is what your body wants.
Look with fresh eyes and be open to wonder and curiosity.
Mindfulness Activities:
Five Senses
Spend a few minutes in the sculpture garden, the atrium, or a gallery, with your eyes closed. What sounds do you notice? What smells? Does the air feel warm or cool, is it still or moving? As best you can, try not to attach judgment to these observations, just practice noticing sensations.
Take a Trip
Find a landscape. Take one silent minute to let your eyes pass over the work of art. Now close your eyes and imagine stepping into the scene. What sounds might you hear? What does the air feel like on your skin?
Find Meaning
Find a work of art that you feel conveys a sense of care. Spend some time with it. Don't read the label. Consider, what drew you to this work? What about it communicates care to you? When you are ready, look around and find a very different work. How does it connect to care? Try the same with another idea that matters to you, perhaps calm, listening, or compassion.
Visitor with Emerson C. Burkhart, Man is Man (Portrait of Roman Johnson),1946. Oil on canvas.