Travel with Columbus Museum of Art
Explore the world both near and far through our Art Escapes travel program.
Upcoming Trips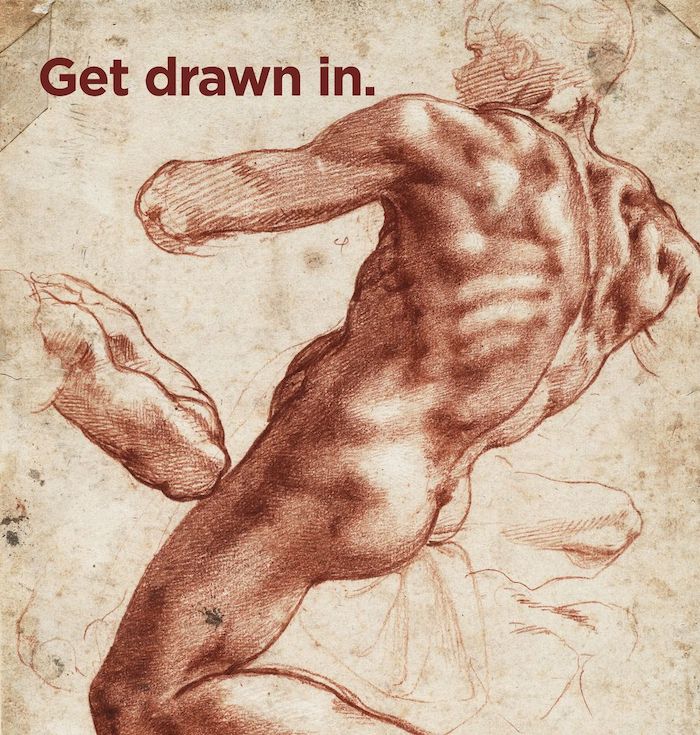 Michelangelo and Contemporary Art in Cleveland
January 3, 2020
Join Art Escapes hosts Sherri Grubbs and Poppy Thornton to visit two wonderful museums, The Museum of Contemporary Art and the Cleveland Museum of Art. MoCa's featured exhibition is Liu Wei's first solo museum show in the United States, Invisible Cities. Wei presents a constellation of works that employ abstraction and fragmentation to create new narratives.
The Cleveland Museum of Art presents Michelangelo: Mind of the Master, an unprecedented opportunity for museum visitors to experience the brilliance of Michelangelo's achievements on an intimate scale through more than two dozen original drawings. Most of the drawings were from the collection of Queen Christina of Sweden (1626–1689) and will be seen for the first time in the United States. Next former CMA curator Mark Cole, Chair of Modern, Contemporary, and Decorative Arts and William P. and Amanda C. Madar Curator of American Painting and Sculpture will give our group a very private tour of highlights of the American Collection.
The cost of the tour is $145 for CMA members and $155 for their guests. Motor Coach transportation, lunch at Trattoria on the Hill, and all admissions are included. Your payment is your registration; Art Escapes does not make refunds unless the trip is cancelled. Register here or call 614.629.0359.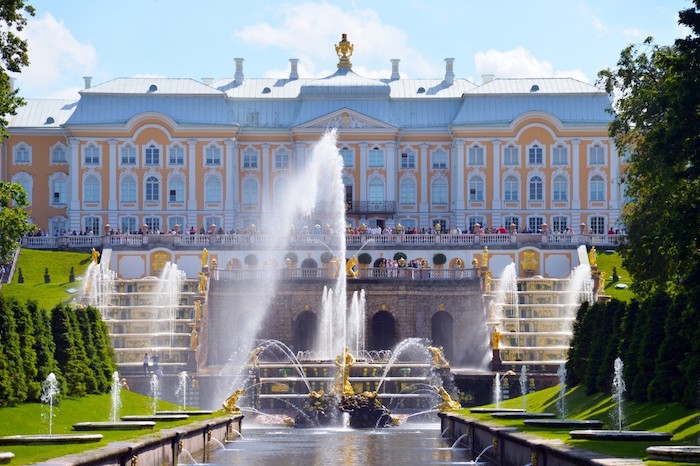 Treasures of St. Petersburg and the Baltic Sea
May 23-June 2, 2020
Join CMA Executive Director Nannette Maciejunes on this voyage where we will visit the great cities that ring the Baltic's shores – Stockholm, Helsinki, Tallinn – and explore the treasures they contain. But the focus of our attention will be squarely on what is arguably the most magnificent city on the Baltic: St. Petersburg. Ever since Peter the Great opened his "Window on the West" in the early 18th century and began inviting the fashionable elites of Europe to visit his new court there, St. Petersburg has been a favorite destination for lovers of the fine arts. The unrivalled collections of art in the Hermitage; the plethora of Baroque and Neoclassical palaces in and around the city; the great churches and monasteries – this is the art and architecture, the cultural legacy, that we will come to know as we explore this special place, where virtually the entire city center has been designated a UNESCO World Heritage Site. Click here for the brochure.
Ponant is handling registration for this trip. There is a registration form at the end of the attached brochure. To be sure the cabin you want is available, call Ponant at 844.747.3281 and give them a deposit with your credit card. You will then need to fill out the registration form and mail it to Ponant's NY address. Please let Nancy Turner know that you will be joining us. Email here at Nancy.Turner@CMAohio.org.
[Michelangelo image: Seated male nude, separate study of his right arm (recto), 1511. Michelangelo Buonarroti (Italian, 1475–1564). Red chalk, heightened with white; 27.9 x 21.4 cm. Teylers Museum, Haarlem, purchased in 1790. © Teylers Museum, Haarlem.]