Travel with Columbus Museum of Art
Explore the world both near and far through our Art Escapes travel program.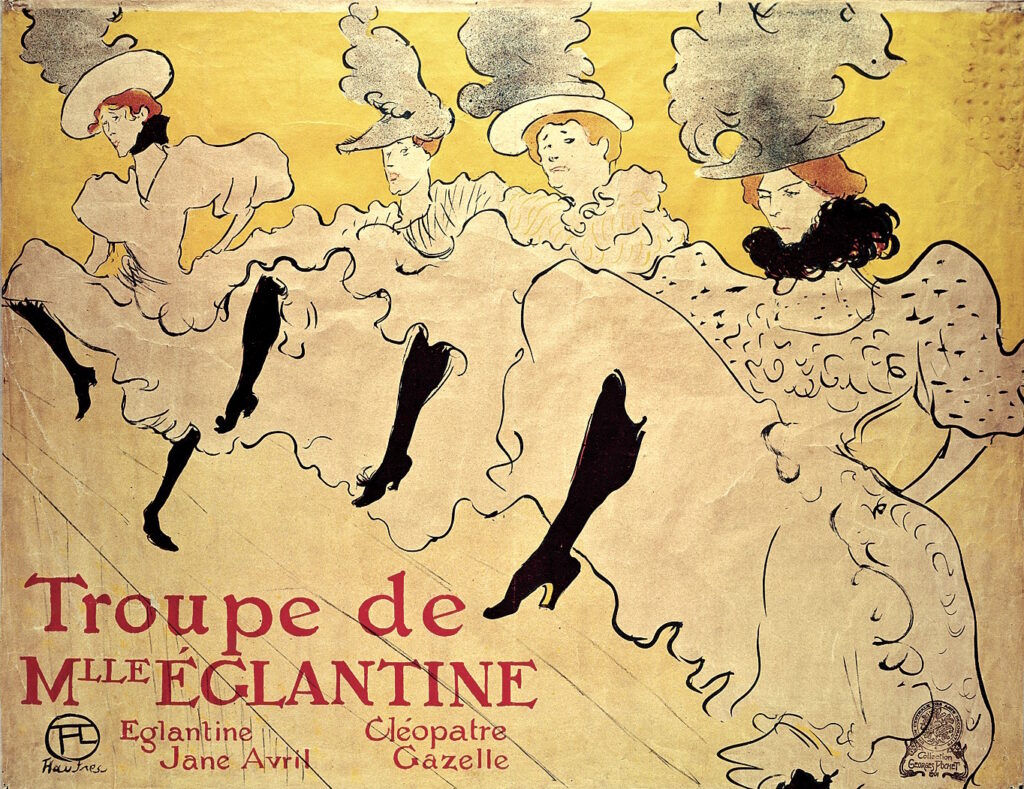 Henri de Toulouse-Lautrec (French, 1864–1901) La Troupe de Mademoiselle Églantine, 1896, lithograph, all works, and images are courtesy of Firos Collection
Daytrip to Dayton
January 6, 2024
Travel with Art Escapes for a fun-filled day in Dayton!
We will begin our trip with stops at the homes of two of Dayton's most famous native sons. Paul Laurence Dunbar was an American poet, novelist, and short story writer. He is regarded as one of the first influential Black writers in America and has a lauded international reputation for his various works. Hawthorn Hill is the home that was shared by Wilbur Wright, his sister Katherine and his father Milton after the Wright brothers rose to fame. Unfortunately Orville, who also was to live in this beautiful house, passed away before it was completed. Visitors included Charles Lindbergh, Henry Ford and Thomas Edison.
After lunch at a local restaurant, Art Escapes continues to the Dayton Art Institute. The DAI is featuring two exhibits. Arts and Crafts Pottery of Marblehead which displays over 70 handmade pieces from this famed Massachusetts pottery manufacturer (1904-1903). The Museum's headliner is Henri de Toulouse-Lautrec: The Birth of Modern Paris. A leading Post-Impressionist artist, Henri is renowned for his works of Paris in "la belle epogue"- the beautiful era. This is an internationally traveling exhibit and has over 270 works including rare family photos and letters written by the artist.
This day trip includes a private traveling coach and driver, light snack both to and from Dayton plus bottled water, lunch at a local restaurant, all admissions, fees and taxes. The cost is $195 per CMA member and $205 per non-members. Your payment in full constitutes your reservations. Reservation deadline is December 15. No refunds will be given after December 15. Seats are limited.
Your hosts are Sharon Grubbs and Kari Riskedahl. Call 614.221.6801 for help with your reservation or click the button below to register online. Contact Sharon Grubbs at slgrubbsae@gmail.com with any questions.