Join CMA Executive Director Nannette Maciejunes for Art Book Club. Every Art Book Club includes a conversation with Nannette. Art Book Club selections are available for purchase in the Museum Store.
For questions, please call 614.629.0359.
Art Book Club is $5 for nonmembers and free for members, the virtual zoom session is free for everyone.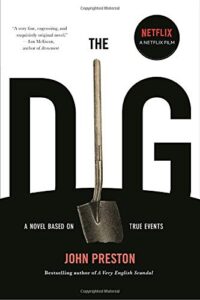 The Dig: A Novel Based on True Events, by John Preston
March 10, 7:00 PM, In-person at CMA
March 12, 11:00 AM, In-person at CMA & Online
The Dig is a literary adventure that tells the story of a priceless buried treasure discovered in England on the eve of World War II. This historical fiction is based on the true story of landowner Edith Pretty who hired amateur archeologist Basil Brown to excavate the mysterious mounds on her Sutton Hoo estate in southeast Suffolk, England.
The March 12 program is a hybrid experience with an in-person talk and a virtual Zoom session. Check back to this page to tune-in to the virtual experience on the event date.
Registration for March 10
Registration for March 12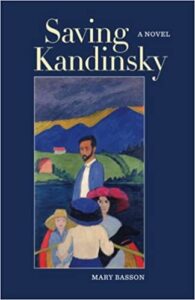 Saving Kandinsky, by Mary Basson
June 9, 7:00 PM
June 11, 11:00 AM
As they paint together on the Bavarian mountainside, young Gabriele Münter falls in love with her married teacher, Wassily Kandinsky. While their illicit love faces the disapproval of early 20th century European society, the two artists forge a partnership that will offer the world its first taste of Abstract Expressionism. Gabriele Münter's life is a tale of courage in the face of personal and historical crisis. Saving Kandinsky is her story.
Registration for June 9
Registration for June 11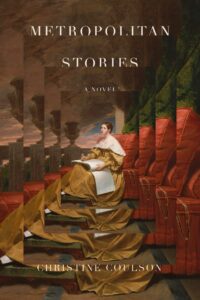 Metropolitan Stories: A Novel, by Christine Coulson
August 4, 7:00 PM
August 6, 11:00 AM
"Coulson worked at the Met for 25 years…Now, she is writing in her own voice—and sometimes, in the voice of the artworks themselves. Her debut novel, Metropolitan Stories, goes behind the scenes at the museum. It's a series of loosely connected stories about the people and objects that fill the galleries." —NPR, "All Things Considered"
Registration for August 4
Registration for August 6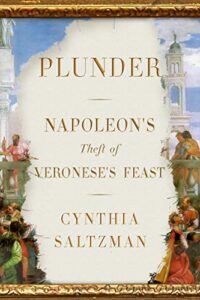 Plunder: Napoleon's Theft of Veronese's Feast, by Cynthia Saltzman
October 6, 7:00 PM
October 8, 11:00 AM
As Saltzman tells the larger story of Napoleon's looting of Italian art and its role in the creation of the Louvre, she reveals the contradictions of his character: his thirst for greatness―to carry forward the finest aspects of civilization―and his ruthlessness in getting whatever he sought. Though he was forced by Wellington and his allies to return much of the loot, The Wedding Feast at Cana remains in Paris to this day, hanging directly across from the Mona Lisa.