Join CMA Executive Director Nannette Maciejunes for Art Book Club. Every Art Book Club includes a conversation with Nannette. Art Book Club selections are available for purchase in the Museum Store.
For questions, please call 614.629.0359.
Art Book Club is $5 for nonmembers and free for members, the virtual zoom session is free for everyone.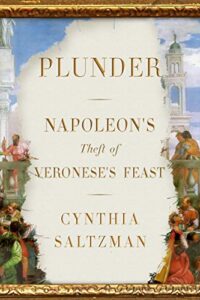 Plunder: Napoleon's Theft of Veronese's Feast, by Cynthia Saltzman
October 6, 7:00–8:00 PM, In-person at CMA
October 8, 11:00 AM–12:00 PM, In-person at CMA & Online
As Saltzman tells the larger story of Napoleon's looting of Italian art and its role in the creation of the Louvre, she reveals the contradictions of his character: his thirst for greatness―to carry forward the finest aspects of civilization―and his ruthlessness in getting whatever he sought. Though he was forced by Wellington and his allies to return much of the loot, The Wedding Feast at Cana remains in Paris to this day, hanging directly across from the Mona Lisa.
The October 8 program is a hybrid experience with an in-person talk and a virtual Zoom session. Check back to this page to tune-in to the virtual experience on the event date.
Registration for October 6
Registration for October 8
Join Virtually October 8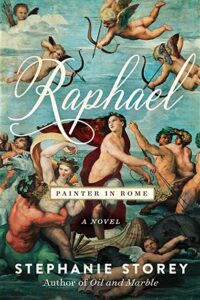 Special Edition Art Book Club
Stephanie Storey, Raphael, Painter in Rome
October 20, 7:00–8:00 PM, In-person at CMA & Online
Join historical novelist and national television producer Stephanie Storey for a live, in-person discussion of her book Raphael, Painter in Rome: A Novel. In conjunction with the Dresden tapestry exhibition Raphael—The Power of Renaissance Images, Storey will highlight the stories behind Raphael's famed cartoons (large paintings) from which the famous tapestries were woven, and will discuss the life and personality of the legendary artist.