Welcome back.
Click here
to view our new visiting guidelines.
2020 Art Book Club Dates & Selections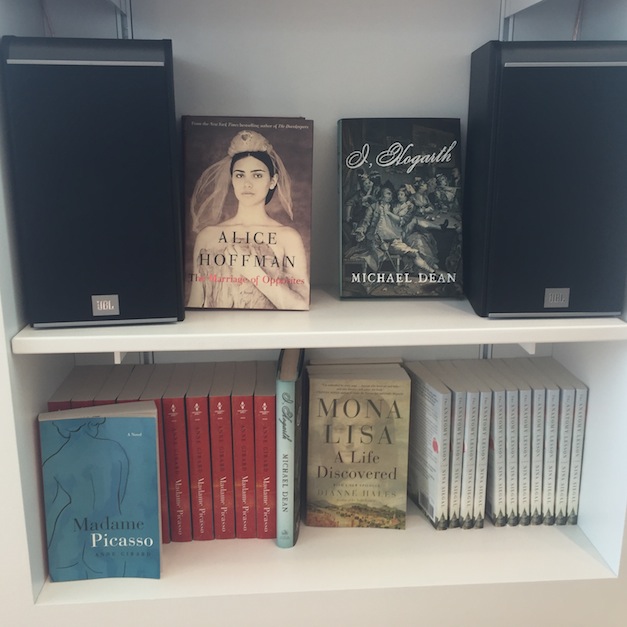 Join CMA Executive Director Nannette Maciejunes for Art Book Club. Every Art Book Club includes a conversation with Nannette followed by group discussion. Art Book Club selections are available for purchase in the Museum Store. If the Ohio Public Health Advisory System lists Franklin County at Level 3 or 4 two weeks prior to that of an Art Book Club event, the program will take place online.
For questions, please call 614.629.0359.
Van Gogh's Ear by Bernadette Murphy
Zoom Webinar
Art Book Club Special Edition with Stephanie Storey
As part of her nationwide book tour, Stephanie Storey joins us virtually for a special edition of Art Book Club. Storey's historical novel, Raphael, Painter in Rome, was released in April 2020, in conjunction with the 500th anniversary of the artist's death on April 6, 1520. Storey will introduce you to the brilliant and beautiful Italian Renaissance master painter, Raphael; share surprising details about his intense rivalry with Michelangelo;
and take you on a journey through the decaying ruins of Renaissance Rome. This book available for purchase in the Museum Store.
In Sunlight or In Shadow: Stories Inspired by the Paintings of Edward Hopper by Lawrence Block
Zoom Webinar and In-Person
Georgia: A Novel of Georgia O'Keeffe by Dawn Tripp
Updated information coming soon