Exhibition on Screen is offering access to the world's greatest institutions and leading international art experts, each film is a cinematic journey into the personal and creative lives of history's best-loved artists.
This series of Exhibition on Screen is presented in partnership with McConnell Arts Center, Gateway Film Center, and Columbus Museum of Art. We are excited to present art documentaries at each location with this partnership.
McConnell Arts Center, Gateway Film Center, and the Museum will be presenting 6 films total with an exclusive preview of one film at each location.
Tickets are $12 for members and $15 for nonmembers at the Museum.
Film Schedule

Hopper: An American Love Story
Directed by Phil Grabsky, running time: 94 minutes
December 1, 7:00–9:00 PM
Hopper's work is the most recognizable art in America – popular, praised, and mysterious. Countless painters, photographers, filmmakers and musicians have been influenced by his art – but who was he, and how did a struggling illustrator create such a bounty of notable work?
This film takes a deep look into Hopper's art, his life, and his relationships. From his early career as an illustrator; his wife giving up her own promising art career to be his manager; his critical and commercial acclaim; and in his own words – this film explores the enigmatic personality behind the brush.
Combined with expert interviews, diaries, and a startling visual reflection of American life, Hopper brings to life America's arguably most influential artist.
Other Showings:
McConnell Arts Center: November 18, 7:00 PM
Gateway Film Center: November 19, 1:00 PM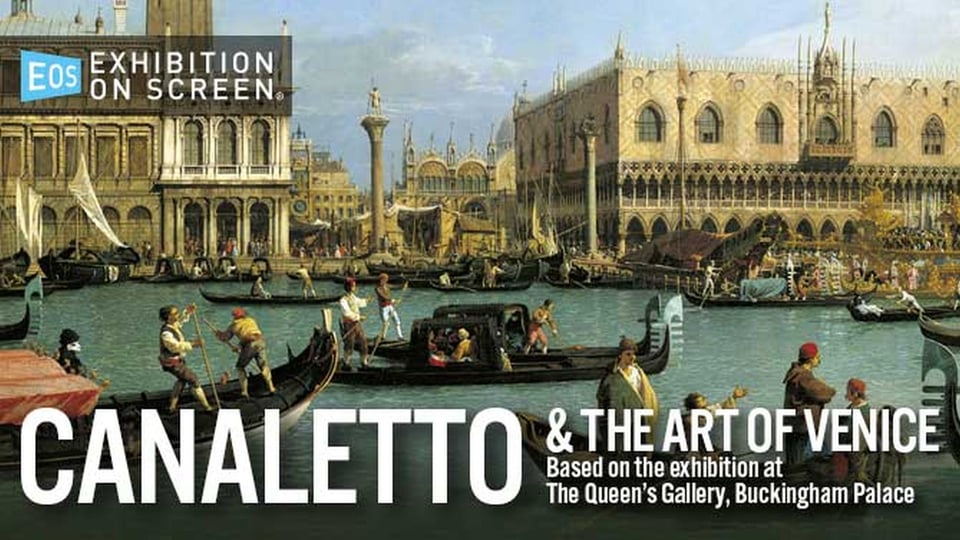 Canaletto and the Art of Venice at the Queen's Gallery, Buckingham Palace
CMA is the only location for this film
Directed by David Bickerstaff, running time: 85 minutes
January 26, 7:00–9:00 PM
Canaletto and the Art of Venice is an immersive journey into the life and art of Venice's famous view-painter. No artist better captures the essence and allure of Venice than Giovanni Antonio Canal, better known as Canaletto.
The remarkable group of over 200 paintings, drawings and prints on display offer unparalleled insight into the artistry of Canaletto and his contemporaries, and the city he became a master at capturing. The film also offers the chance to step inside two official royal residences – Buckingham Palace and Windsor Castle – to learn more about the artist, and Joseph Smith, the man who introduced Canaletto to Britain.
Cinema-goers will embark on their very own 21st century Grand Tour, visiting the sites enjoyed by their 18th century counterparts and immortalised in Canaletto's views – from the Rialto Bridge to the Piazza San Marco, and the Palazzo Ducale to the Church of Santi Giovanni e Paolo. Guided by Royal Collection Trust curators and the world's leading experts in Venetian history, the film is not only a wonderful way to see the exhibition, but an opportunity to get closer to Canaletto and the city that inspired him.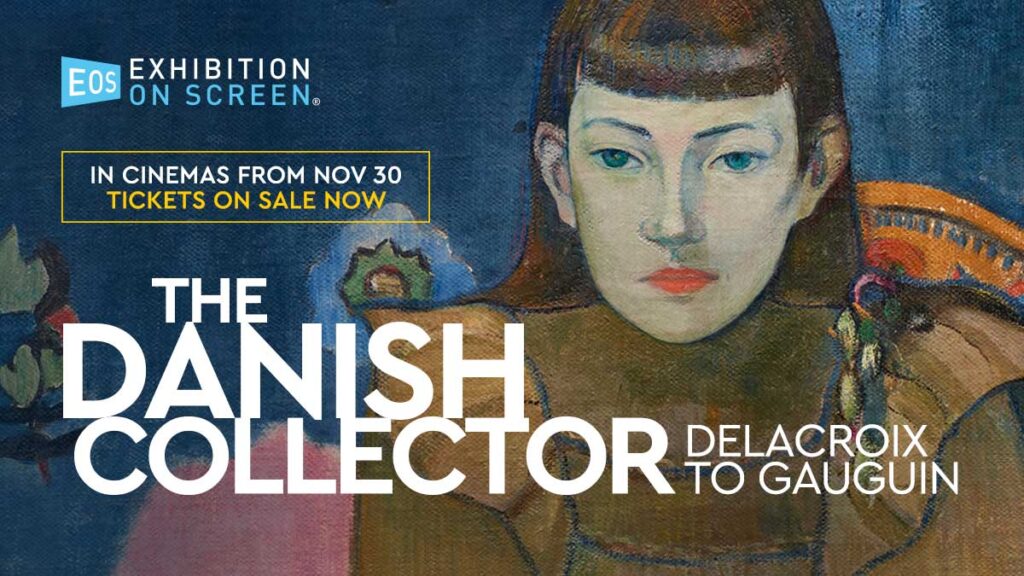 The Danish Collector: Delacroix to Gauguin
Directed by David Bickerstaff, running time: 90 minutes
February 16, 7:00–9:00 PM
For many years no-one was interested in the art of the Impressionists. Artists like Monet, Degas and Renoir were vilified, attacked, and left penniless as a result.
Then, something remarkable happened. A new breed of collectors emerged and, before long, they were battling to acquire any work by these new, radical artists that they could find. Amongst them was the visionary Danish businessman Wilhelm Hansen. It was an extraordinary moment in art history; full of drama, intrigue and subterfuge.
Some collectors we may recognize and some we may not, but Hansen amassed a remarkable collection housed at his summer home, Ordrupgaard, on the outskirts of Copenhagen. Exhibition on Screen tells his fascinating story and, with exclusive access to a sell-out exhibition at London's Royal Academy, brings the extraordinary collection to the big-screen in glorious high-definition.
From Hansen's beautiful house and gardens at Ordrupgaard to the streets of bohemian Paris, this film takes you on a journey to discover some of the best examples of 19th-century French art ever collected.
Other Showings:
Gateway Film Center: February 11
McConnell Arts Center: February 17, 7:00 PM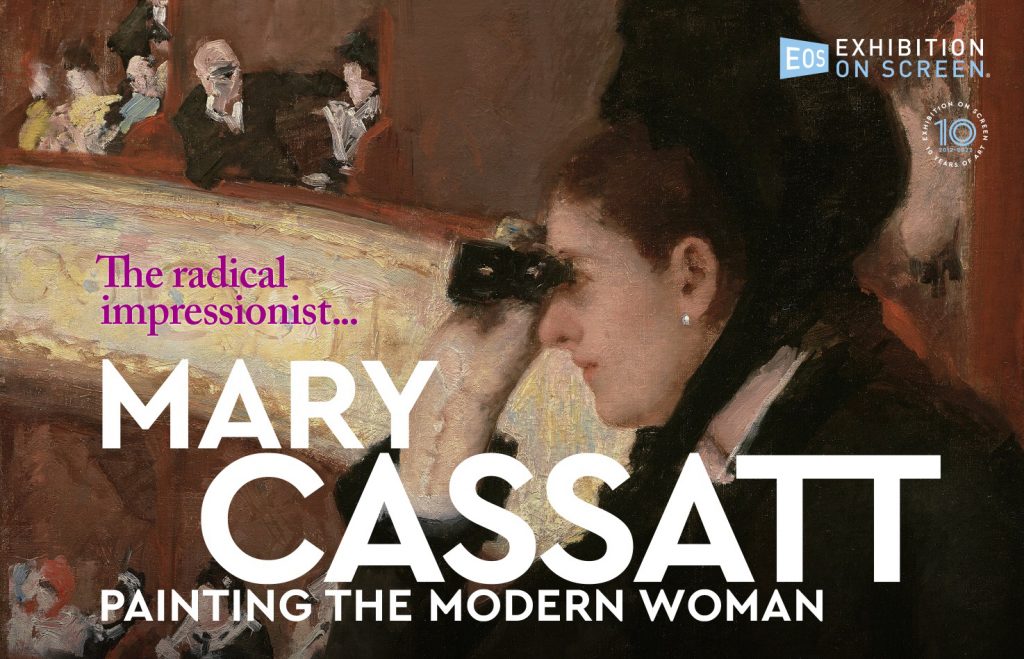 Mary Cassatt: Painting the Modern Woman
Directed by Ali Ray, running time: 93 minutes
March 9, 7:00–9:00 PM
Mary Cassatt made a career painting the lives of the women around her. Her radical images showed them as intellectual, feminine and real, which was a major shift in the way women appeared in art. Presenting her astonishing prints, pastels and paintings, this film introduces us to the often-overlooked Impressionist whose own career was as full of contradiction as the women she painted.
She printed, sketched, and painted dozens of images of mothers and children yet she never married or had children herself. She was a classically trained artist but chose to join a group of Parisian radicals – the Impressionists – a movement that transformed the language of art.
The world's most eminent Cassatt curators and scholars help tell this riveting tale of great social and cultural change; a time when women were fighting for their rights and the language of art was completely re-written. Mary Cassatt and her modern women were at the heart of it all.
Other Films and Dates in the Series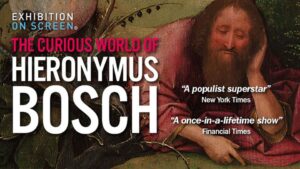 The Curious World of Hieronymus Bosch
Gateway Film Center
April 8, 1:00 PM
Image: As seen in Exhibition on Screen Hopper: An American Love Story
Edward Hopper, Nighthawks (detail), 1942. From: The Art Institute of Chicago, Fifty-third Annual Exhibition of American Paintings and Sculpture. Chicago: 1942