Looking for a midweek pick-me-up? Join Columbus Museum of Art on Wednesdays at 2:00 PM and gain a behind-the-scenes perspective on current exhibitions, CMA's collection, and more as you hear personal and professional stories from guest speakers.
Wednesdays@2 will now take place either virtually via Zoom or in person at the Museum. Register to receive the Zoom link. Questions? Call 614.629.0359.
You can also view past Wednesdays@2 talks on YouTube such as The Artist's Eye: CMA's Modern Art Masterpieces, and Aminah Robinson & The Spirit of Home, and more.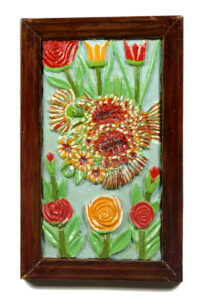 Elijah Pierce
April 14, 2:00 – 3:00 PM
Online
Celebrate the return of CMA's Elijah Pierce carvings from the Barnes Foundation's acclaimed exhibition Elijah Pierce's America. Join Michael Hall, recently retired CMA Curator of Folk Art and Self-Taught Art and Carolyn Jones Allport, writer, actor, and producer of two Elijah Pierce films, for a conversation around Pierce's legacy.
Image: Elijah Pierce, Flowers. 1972. Painted wood relief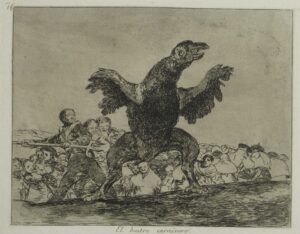 Mozart to Matisse: Artists in Crisis
April 21, 2:00 – 3:00 PM
Columbus Museum of Art
This program will feature a performance of Beethoven's String Quartet No. 4 in C minor, Op. 18, No. 4 performed by musicians of the Columbus Symphony. Beethoven was beset by challenges and disappointments both personal—his loss of hearing—and political—Napoleon's invasion of the composer's homeland. A brief discussion of visual artists' responses to crises will precede the concert. These will include Francisco Goya (who battled deafness and political persecution) and Pablo Picasso (inspired to paint Guernica in response to the brutal bombing of a town in his native Spain). In art as in music, masterpieces emerged from crises that disrupted the lives of creative individuals and changed the fates of nations.
Wednesdays@2: Mozart to Matisse is sponsored by the CMA Docent Alums
Image: Francisco Goya, The Carnivorous Vulture (from The Disasters of War), c. 1815–1820 (published 1863), etching & aquatint, CMA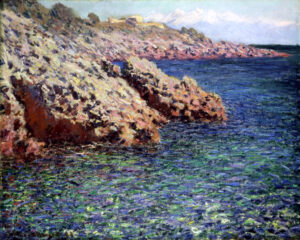 Impressionism: Painting in the Open Air
June 9, 2:00 – 3:00 PM
Online
Join David Stark, chief curator emeritus, in a talk on Impressionism, the revolutionary movement based on painting outdoors with bright, sunlit colors. Works in the CMA collection will be featured, including masterpieces by Monet, Renoir, and Columbus native Theodore Butler.
Image: Monet, The Mediterranean (Cap d'Antibes), CMA