Looking for a midweek pick-me-up? Join Columbus Museum of Art on Wednesdays at 2:00 PM and gain a behind-the-scenes perspective on current exhibitions, CMA's collection, and more as you hear personal and professional stories from guest speakers.
Wednesdays@2 will now be a hybrid experience with an in-person talk at the Museum and a virtual Zoom session. Register to receive the Zoom link. Questions? Call 614.629.0359.
In-person tickets are $5 for CMA Members, $20 Non-Members.
Virtual Zoom session is free.
You can also view past Wednesdays@2 talks on YouTube such as The Artist's Eye: CMA's Modern Art Masterpieces, and Aminah Robinson & The Spirit of Home, and more.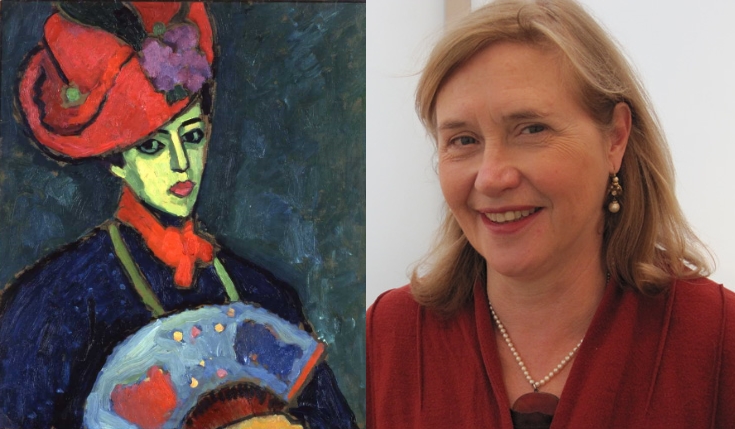 Wednesdays@2: Highlights from the Sirak Collection with Ann Dumas
July 28, 2:00 PM
In-person At CMA and Online
Join Ann Dumas, Adjunct Curator of European Art visiting from London, to hear about her favorite works as we celebrate the 30th anniversary of the acquisition of the Sirak Collection.
Please register to attend the event in-person. To attend virtually via Zoom you will be able to join the webinar directly from this webpage on the event date.
Alexej Jawlensky, Schokko with Red Hat, 1909. Oil on board, Gift of Howard D. and Babette L. Sirak, the Donors to the Campaign for Enduring Excellence, and the Derby Fund.