CMA Comes Alive
Saturday February 29, 2020
5:00 PM – 8:00 PM
Bring the whole family for fun and whimsical experiences to enjoy together, including a collaborative LEGO® construction build, dance party, art adventure, and more. Funds raised from CMA Comes Alive will benefit ongoing creative programs and support CMA's efforts to keep admission on Sundays free for the Central Ohio community.
Thank you for your support. Please note: the event is now soldout.
Event Chairs: Jessica and Mac Joseph & Jaime and Joseph Jozic & Lauren and Matt Leahy
CMA Comes Alive Host Committee:
CJ and Brett Bukvic
Mary Allison and Gregory Comfort
Melanie Corn and Tanner Johnson
Emily and Nate Craig
Christie and Dan Crane
Megan and Doug Daughters
Lindsay and Andrew Dunn
Danielle and Russell Dunn
Julie and Mike Exner
Georgina Flower and Brendan Healy
Jacquie and Brian Giunta
Eryn and Rick Grady
Tom Grote and Rick Neal
Katie and Ryan Hurley
Mindy and Chris Ingram
Ashley and Matt Knott
Emily and Paul Knowles
Kristen and Tom McCormick
Kate and Brad McLean
Angela and David Meleca
Amelia and Matt Minerd
Urvi and Ankit Patel
Katy and Nick Reis
Alejandra Rojas and Tyler Cann
Maren Roth and Marc Desrosiers
Natalie and Drew Rothschild
Harshaw and Ajay Satyapriya
Megan and Mike Savage
Meara and Matt Scantland
Michelle and Pete Scantland
Jennifer and Kevin Schoedinger
Lindsey and Craig Shapiro
Danielle and George Skestos
Amy and Nick Solaro
Mackenna and Eric Stewart
Chris Streeter and Nick Weitzel
Mary and Will Vorys
Christy and Pete Walters
Nici Workman and Donald Zeller
Grandparents Committee:
Pamela and Jack Beeler
Faith and Zip Fiordalis
Wendy and Chris Johnson
Deborah and Ted Knapke
Nannette and George Maciejunes
Peg Mativi and Donald Dick
Linda and Bill Miely
Dr. Sam Kiner and Jeannie Sperling
Barb Unverferth
Ellen and Ed Yen
Event Sponsors:
Anonymous
The Joseph/Miely Family
Crane Group
Paul Werth Associates
Jennifer and Bryan Stewart
Ellen and Ed Yen
Media Sponsor: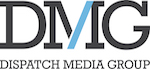 Event Partners:
American Nut Company
Kittie's Cakes
Rowe Boutique
WOSU Public Media