We believe it is our responsibility to support the City of Columbus' mask mandate, and to provide as safe an experience as possible for our visitors. We ask all Museum visitors to respect the mandate and each other, and please wear a mask.
Click here
for more information on visiting and to reserve a ticket.
Support CMA Make an impact in our community.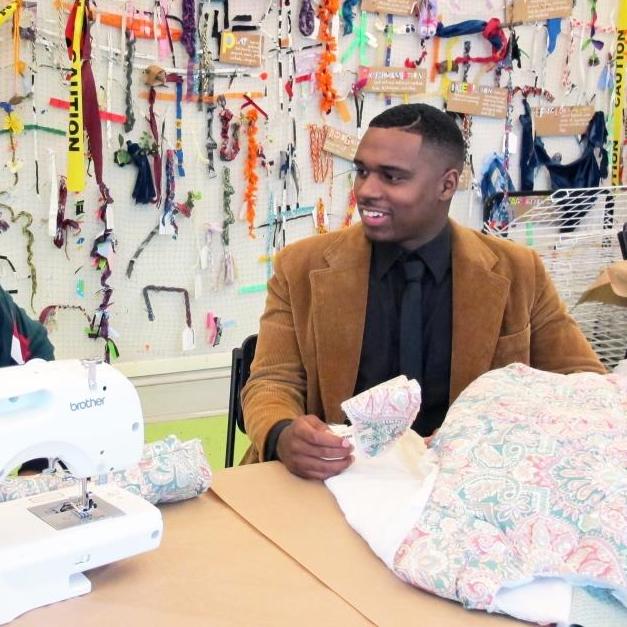 Thanks to donors like you, the Columbus Museum of Art has provided more than 200 hours of programming annually for Columbus teens such as Andre Williams, who now serves as a program mentor in Teen Open Studio.
Because of your support, CMA is able to shape unique experiences like Teen Open Studio, and nurture an environment that fosters teens' creative thinking skills, exploration, and learning.
Please give generously before June 30, the end of CMA's fiscal year.