Members of the CMA Ambassador Circle enjoy access to unique programs throughout the year, with the opportunity to engage in artful experiences at CMA and throughout the community.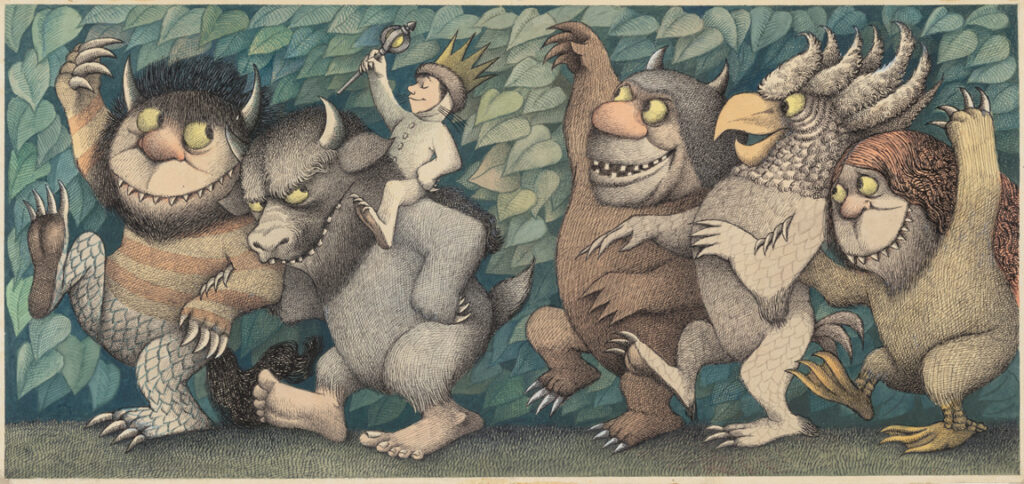 RESCHEDULED from November
Wild Things Are Happening: The Art of Maurice Sendak
Saturday, January 21
11:00 AM–12:00 PM
CMA Auditorium and Zoom
In this talk on the exhibition Wild Things Are Happening: The Art of Maurice Sendak, David Stark, chief curator emeritus, will offer a look at the life and career of the artist who wrote and illustrated the book Where The Wild Things Are, first published in 1963. The year 2023 marks the 60th anniversary of this classic of children's literature. The presentation will emphasize the wide range of Sendak's art, from his early drawings to books produced during his final years, and will survey the paintings, illustrations, and designs for stage productions featured in this colorful and comprehensive exhibition.
Questions? Call 614.629.0363
This unique program is a benefit for Ambassador Circle Members at the Supporter level ($250) and above.
Thank you for your generosity!
This program is a hybrid experience with an in-person talk and a virtual Zoom session.
Image credit: Maurice Sendak, Where the Wild Things Are, 1963, tempera on paper, 9 ¾ x 22", © The Maurice Sendak Foundation

Listen to the past Coffee with the Curator program with William and Sarah Ross Soter Associate Curator of Photography, Anna Lee.

She discusses No Mere Button-Pressers: Clarence H. White, Ema Spencer, and the Newark Camera Club. A joint production by CMA and The Works: Ohio Center for History, Art, & Technology, this exhibition explores the time White spent in Newark, Ohio before he left for New York and became a leading Pictorialist photographer. CMA's display features original work by both White and Ema Spencer, another Newark resident and a budding photographer. The title of the exhibition comes from Spencer's essay about the Newark Camera Club, claiming that this group of artistically-minded amateur photographers were "no mere button-pressers".
Ambassador Circle programs are a special benefit for members at the Supporter level ($250) and above. For more information on upgrading your membership contact Rachael Farber, Membership & Office Coordinator, at 614.629.0363 or membership@cmaohio.org.