Members of the CMA Ambassador Circle enjoy access to unique programs throughout the year, with the opportunity to engage in artful experiences at CMA and throughout the community.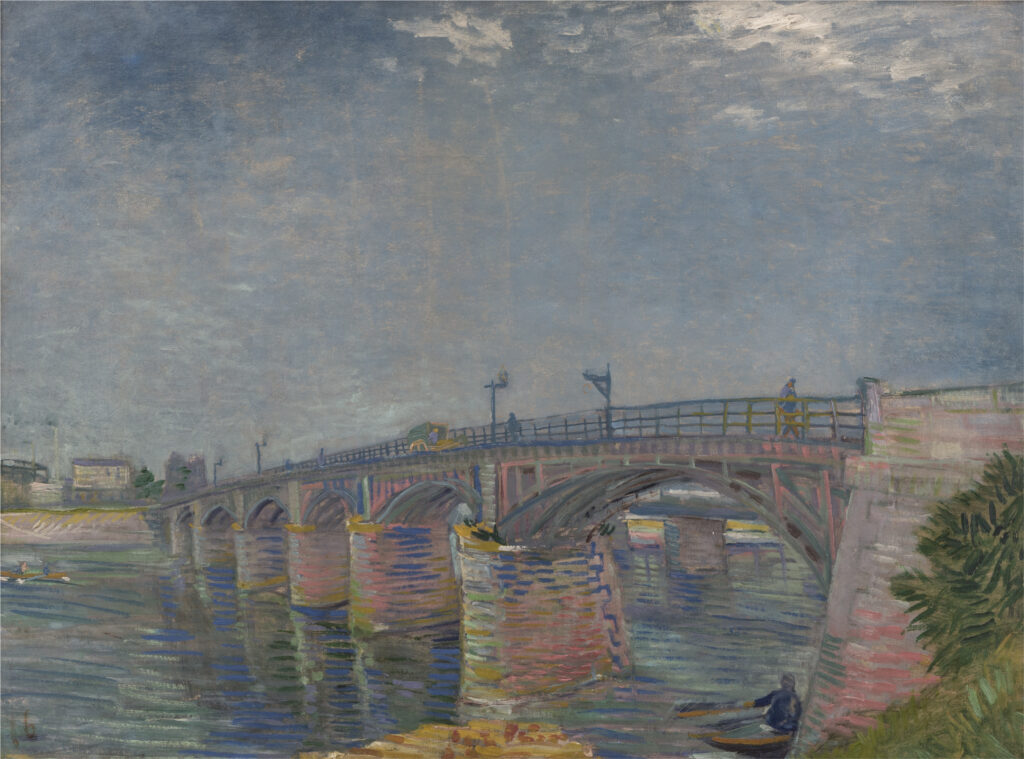 Behind the Scenes of Through Vincent's Eyes: Van Gogh and His Sources
Saturday, January 29
11:00 AM–12:00 PM
CMA Auditorium and Zoom
Join David Stark, chief curator emeritus, for an inside look at the exhibition Through Vincent's Eyes: Van Gogh and His Sources. Program will provide a behind-the-scenes look at the exhibition and background information on works by Van Gogh himself, paintings by the artists who inspired him, and the numerous museums and private collectors who loaned their treasures to the Columbus Museum for this unique show.
Questions? Call 614.629.0362
This unique program is a benefit for Ambassador Circle Members at the Supporter level ($250) and above.
Thank you for your generosity!
This program is a hybrid experience with an in-person talk and a virtual Zoom session. Check back to this page to tune-in to the virtual experience on the event date.
Image credit: Vincent Van Gogh, Bridge across the Seine at Asnieres. 1887. Oil on Canvas. Private Collection

Listen to the past Coffee with the Curator program with William and Sarah Ross Soter Associate Curator of Photography, Anna Lee.

She discusses No Mere Button-Pressers: Clarence H. White, Ema Spencer, and the Newark Camera Club. A joint production by CMA and The Works: Ohio Center for History, Art, & Technology, this exhibition explores the time White spent in Newark, Ohio before he left for New York and became a leading Pictorialist photographer. CMA's display features original work by both White and Ema Spencer, another Newark resident and a budding photographer. The title of the exhibition comes from Spencer's essay about the Newark Camera Club, claiming that this group of artistically-minded amateur photographers were "no mere button-pressers".
Ambassador Circle programs are a special benefit for members at the Supporter level ($250) and above. For more information on upgrading your membership contact Tiffany Duncan, Membership and Auxiliary Officer, at 614.629.0344 or membership@cmaohio.org.
Image credit: Clarence Holbrook Carter, Jane Reed and Dora Hunt, 1941. Oil on canvas. Museum Purchase, Derby Fund