Members of the CMA Ambassador Circle enjoy access to unique programs throughout the year, with the opportunity to engage in artful experiences at CMA and throughout the community.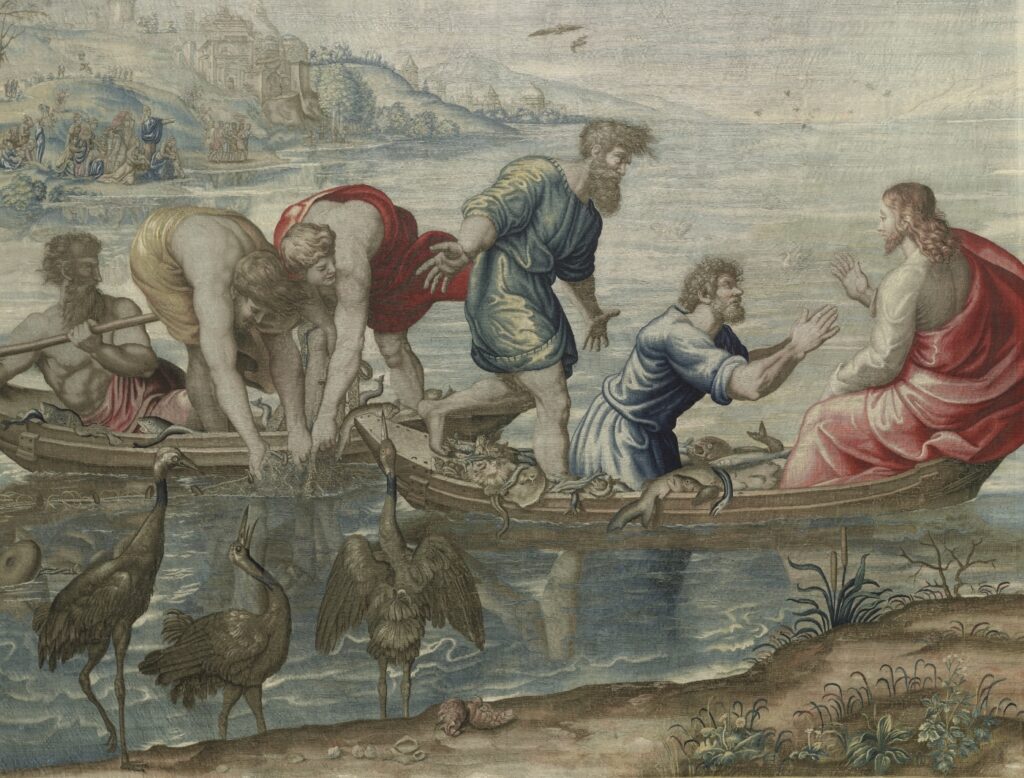 Raphael—The Power of Renaissance Images: The Dresden Tapestries and their Impact
Saturday, August 27
11:00 AM–12:00 PM
CMA Auditorium and Zoom
Join David Stark, chief curator emeritus, for an illustrated talk about the exhibition Raphael—The Power of Renaissance Images: The Dresden Tapestries & their Impact. The curator will discuss the six tapestries on view, woven in the 17th century from 16th-century preparatory paintings (cartoons) by Raphael; the prints and drawings through which the imagery of the cartoons and tapestries was disseminated throughout Europe; paintings by masters such as Rubens and Poussin that borrowed elements of the tapestries; and portraits of the English and German kings and princes who commissioned and purchased the Dresden tapestries. From the challenge of installing the six monumental tapestries loaned from Old Master Picture Gallery of Dresden to the care taken in displaying two rare drawings by the hand of Raphael himself, the story of the art and the exhibition will be told from an insider's perspective.
Questions? Call 614.629.0363
This unique program is a benefit for Ambassador Circle Members at the Supporter level ($250) and above.
Thank you for your generosity!
This program is a hybrid experience with an in-person talk and a virtual Zoom session. Check back to this page to tune-in to the virtual experience on the event date.
Image credit: Mortlake Tapestry Manufactory (after designs by Raphael), The Miraculous Draft of Fishes (detail), After 1625.Tapestry, Staatliche Kunstsammlungen Dresden, Gemäldegalerie Alte Meister

Listen to the past Coffee with the Curator program with William and Sarah Ross Soter Associate Curator of Photography, Anna Lee.

She discusses No Mere Button-Pressers: Clarence H. White, Ema Spencer, and the Newark Camera Club. A joint production by CMA and The Works: Ohio Center for History, Art, & Technology, this exhibition explores the time White spent in Newark, Ohio before he left for New York and became a leading Pictorialist photographer. CMA's display features original work by both White and Ema Spencer, another Newark resident and a budding photographer. The title of the exhibition comes from Spencer's essay about the Newark Camera Club, claiming that this group of artistically-minded amateur photographers were "no mere button-pressers".
Ambassador Circle programs are a special benefit for members at the Supporter level ($250) and above. For more information on upgrading your membership contact Rachael Farber, Membership & Office Coordinator, at 614.629.0363 or membership@cmaohio.org.