August
August 4: Artists Bryan Moss and Lance Johnson with DJ Ryden Thomas. Craftin' Outlaw vendors are Art of GG, Glass Sky Jewelry, Pretty Papel, and The Gift Box. Wolf's Ridge Brewing will also be offering tastings.
August 11: DJ William Alexander
August 18: DJ Tim Saintclair
August 25: DJ Personality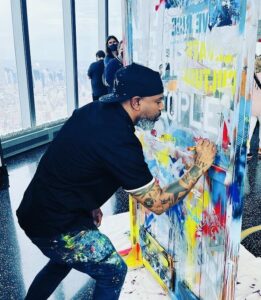 Lance Johnson, is a visual artist that works with various materials to celebrate the complexity of the urban environment. Using vibrant colors, textures and inspirational text to convey a sense of hope and pride that is prevalent in city life.
Art has the power to connect people from all walks of life. Across cultures, languages and religions. To Johnson, art has always been a us over individual pursuit. Collaboration is a large part of his practice. Collaborating with dancers, musicians, poets, singers and other visual artists throughout his artistic journey.
Check out his Instagram.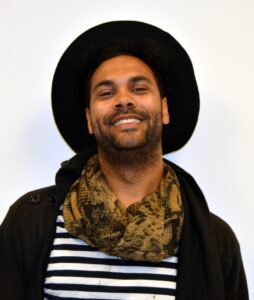 Bryan Christopher Moss is a painter, muralist, illustrator, educator, and creative director who grew up in Columbus, Ohio where he has worked as a professional artist for the past 20 years. As a self-taught artist, Moss focuses on creating impact and camaraderie within the arts community. His commercial clients include Cirque du Soleil, Marvel Comics, Sprite, Coca-Cola, White Castle, Easton Towne Center, and a long-time partnership with the Greater Columbus Arts Council. He curated the exhibition The Black Panther: Celebrating 50+ Years of Black Superheroes for the King Arts Complex, and his paintings have been featured in exhibitions at Harvard, MAC Worthington, and Art/Space Lima. His first solo exhibition, About Time: The Art of Bryan Moss debuted at the Columbus Museum of Art in 2022. His first graphic novel, The Eightfold Path, which was written by Steve Barnes and Charles Johnson, was published by the Megascope imprint at AbramsComicArts in 2022. He is currently at work on his comics series for kids, Rita's Dream.
Check out his Instagram.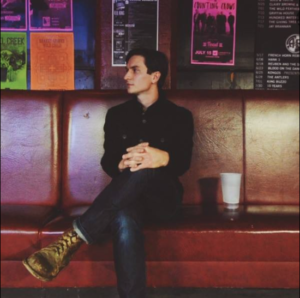 DJ Ryden Thomas Expect to hear house, breaks, and touches of experimental music during an all-vinyl DJ set from Ryden Thomas. He is a former resident of the Midwest Fresh Disco Room, Heavy Glide, and Revelation Groove parties. Currently, Ry works with Rich Street Records (Roots Records) in Franklinton, local electronic music label Shut Off Notice Records, and their annual event Bird Tunnel.
Check out his Instagram.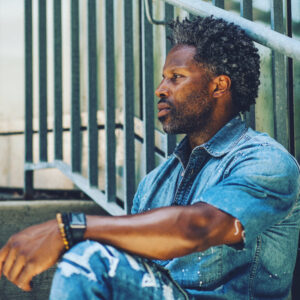 William Alexander, is one of the best kept secrets in Columbus, Ohio. Spinning the best acid jazz, house and lofi hiphop, William Alexander is a must see. Check out his Instagram.

July
July 7: Artist Francesca Miller with DJ Titonton Duvante. Craftin' Outlaw vendors are Carol Isabel Art, Emergent Art + Craft, Twinzzshop, and Restalgic. Seventh Son Brewing will also be offering tastings.
July 14: DJ Sammy Macchiato
July 21: Artist FDZ Graffiti with DJ DNTFRT
July 28: Artist Cat Ramos with DJ BLCKUNICORN Thank you Experience Columbus for sponsoring this BAM Thursday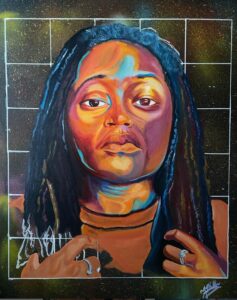 Francesca Miller is a Columbus native and has always had a love for the arts since early childhood. Her primary medium is acrylic paint with a focus on portraiture. Francesca loves to use vibrant colors and movement to provoke feelings of freedom and vivacity in her work. After graduating with her BA in Art Education in 2019, Francesca started her art career, taking jobs in creative fields and pursuing more freelance art opportunities. By June of 2020, she became a full-time freelance artist and hit the ground running with collaborations like GCAC and the #ArtUnitesCBUS initiative, Abercrombie & Fitch and the "For Justice, For Joy" t-shirt capsule, and a beer can design with Land-Grant Brewery and Franklinton Arts District, along with commercial and noncommercial murals and painting commissions. Currently, Francesca is involved in several community arts-based initiatives, as well as focusing more on developing a series she recently started.
To contact Francesca or see more of her work, check out her Instagram.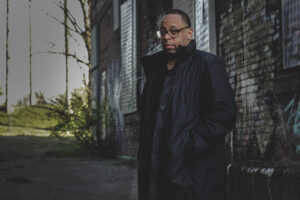 Titonton Duvante has long been a cult favourite of those who know for well over two decades. Hailing from Columbus in Ohio, his musical and heady sound has a certain kick to it that root you to the floor yet always help you arrive at your destination. With more than 25 years in the industry, he has kept himself at the forefront of the scene both as a DJ and producer. Check out his Instagram.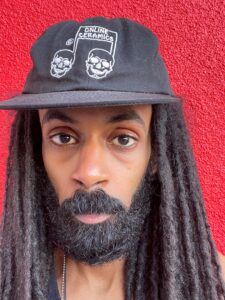 Sammy Macchiato hosts Turn it Up Radio, a weekly reggae program on WCRS FM Sundays 6-9 PM. You may also recognize Samson Habte as barista and roaster at one of Upper Cup Coffee's two location in Olde Towne East and Gahanna, where community and coffee come together. Check out his Instagram.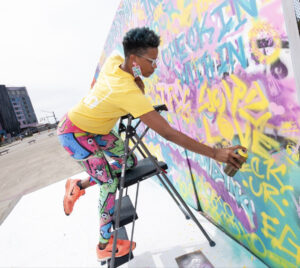 FDZ Graffiti (Felicia Dunson) is a native of Columbus, Ohio who is a brilliant artist on the rise. She is a member of the "Creative Women of Color" and has been working with GCAC on current events and art exhibitions in the central Ohio area. She is an art instructor and loves sharing her gift with the community. Felicia is a formerly trained fine artist with a passion for fashion and an urban arts background. She finds inspiration from music, pop culture, and bold bright colors. Felicia wants to portray Graffiti as a formal art style that can be appreciated as a fine art. It is visual music with the same rhythms and vibrations of hip hop. "It's why graffiti is hip hop". She calls it "Post graffiti visual periodicity". She paints the music that you can see. Check out her Instagram.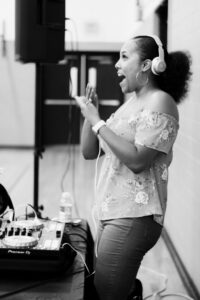 DJ DNTFRT When DNTFRT is in control of the music the crowd can be confident that they are going to have a great time. Her name means exactly that– "Don't Fret, you are going to have a good time!" A Columbus, Ohio native with 5 years of experience, DNTFRT is a musical wonderment in any setting, and her energy radiates through the speakers. Listen to her music here.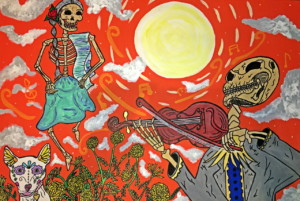 Cat Ramos Arte Mex·ia·dorian (n) a person of Mexican and Salvadorian descent.
As a proud Mexiadorian and first-generation artist, my art highlights the colors from my culture, upbringing, grief and healing, in addition to my love of upcycling. Check out her Instagram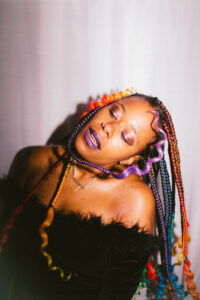 DJ BLCKUNICORN (She/They) has known music was their calling since a young age. In 2013 her and her friends started a party called Damn Girl, which is a monthly disco and funk dance party hosted every third Friday at Skully's music diner. Although disco and funk is how she started, she also loves to play Soul, Hip-Hop, House and EDM. DJ BLCKUNICORN also helped create a dance party and safe space called BBDC, an all femme themed music night for women, non-binary and queer folks to enjoy live music with friends. She believes that bringing people together through music is beautiful but using that platform to help fight social injustices is powerful. Check out Damn Girl's website and Instagram.

June
June 2: Artist Marie Cottrell with DJ Moxy. Craftin' Outlaw vendors are The Fabulous Fennyl, World Peaces, Adorejules and Dog Sweater Money
June 9: DJ Neuhues
June 16: DJ Buck Lands
June 23: Museum playlist
June 30: DJ Rarelife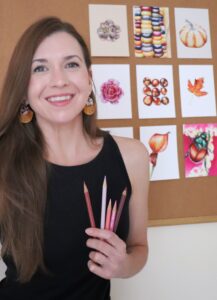 Marie Cottrell is a Columbus area artist and proud Ohio State graduate. She specializes in vibrant colored pencil drawings and takes a deep dive into the details. Her mission is to create art with a kind heart–for every piece sold, a handmade card is made for a hospitalized child or senior citizen. With support from art patrons, her work has helped fund local art programming through donations and over 50 handmade cards were provided to hospitals last year. Check out her Instagram.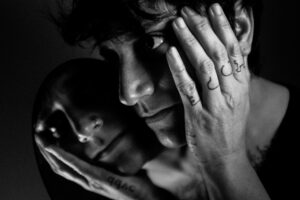 Moxy Martinez (They/Them/He/Him), a self taught DJ & producer, has created, performed, produced, and contributed original music and DJ sets both nationally and internationally since 2003. They have worked and collaborated with groups, individual artists, art institutions, art galleries, dance studios, live music venues, virtual events, and film projects throughout their career. Very notably, in collaboration with The Wexner Center and Counterfeit Madison, Moxy produced the sold out event 'Say A Little Prayer: An Aretha Franklin Celebration' held at the Lincoln Theatre (February 2020). Moxy is also the founder of the Columbus Synth Slam c.2017. A synthesizer based, fully interactive event focused around the joys synthesis and synth music. Look for Moxy's upcoming guest curated program in collaboration with The Wex, Patchmakers: Synthesize Synchronicities coming in January 2023 at Mershon Auditorium. Check out their Instagram.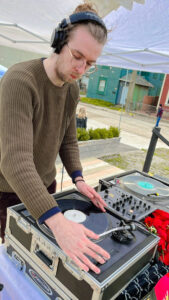 DJ Neuhues is first and foremost a lover of sounds. He is a live sound engineer, DJ and music producer. Residing in Columbus, Ohio, Neuhues wields the palettes of Tech-House, Minimal, with splashes of Electro and UK Garage to make you move with the freshest tracks coming out of the UK and the EU. Check out his Instagram.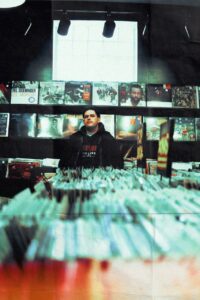 Buck Lands (He/They), is a DJ and electronic dance music producer. He is the host of WaveLength, a quarterly dance music party, and producer for the left-field pop duo Monroe. His DJ sets consist of funky house, techno and electronic hip hop. Upcoming performances include The Holy Cow in San Francisco on 7/16 and Columbus' own 934 Gallery on 7/23. Buck Land's original music can be found on his Instagram.
DJ Rarelife is the owner of the Columbus based vinyl label, Shut Off Notice. Christopher Carpenter is a busy man, between duties as label head, djing and production under his Rarelife alias, and constant travel. He's known for just putting in that kind of work. Co-owner of the famous and wildly original day event the Bird Tunnel Party, you can also easily place a promoter feather in his hat as well. Check out his outputs, anywhere records are sold. Check out his Instagram.

May
May 5: Artists Roger Brackins and Jeremy Rosario with DJ William Alexander. Craftin' Outlaw vendors are Squid Cat Ink, Mary Barczak, Alissa Renzetti and Global Gifts
May 12: Museum playlist
May 19: DJ Lady Sandoval
May 26: Museum playlist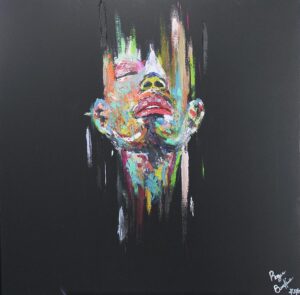 Roger Brackins is a "self taught Cleveland born artist. I incorporate realism with a large amount of abstract thought within my work. I can take any subject(s), and display them from my scope. My lens focuses on the emotion of a piece, while still giving a clear message of who or what the subject at hand is and what they represent." Check out his Instagram.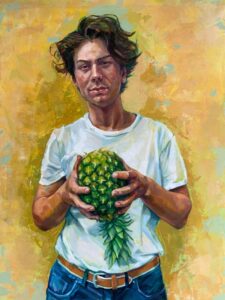 Jeremy Rosario Check out his Instagram.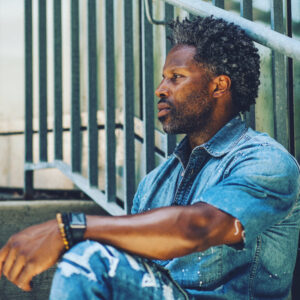 William Alexander, is one of the best kept secrets in Columbus, Ohio. Spinning the best acid jazz, house and lofi hiphop, William Alexander is a must see. Check out his Instagram.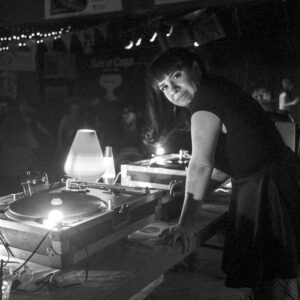 Sara Rose (aka Lady Sandoval) is an all-vinyl DJ, record collector and graphic designer. Born & raised in Los Angeles, she moved to Columbus in 2013 and 4 years later, jumped into the Columbus DJ scene. She's the founder of @deep_end_swim_club and a resident of @heatwavecolumbus, check out her Instagram.