Wearing a mask at the Museum is optional.
Click here
for more information on visiting.
Pizzuti Collection of the Columbus Museum of Art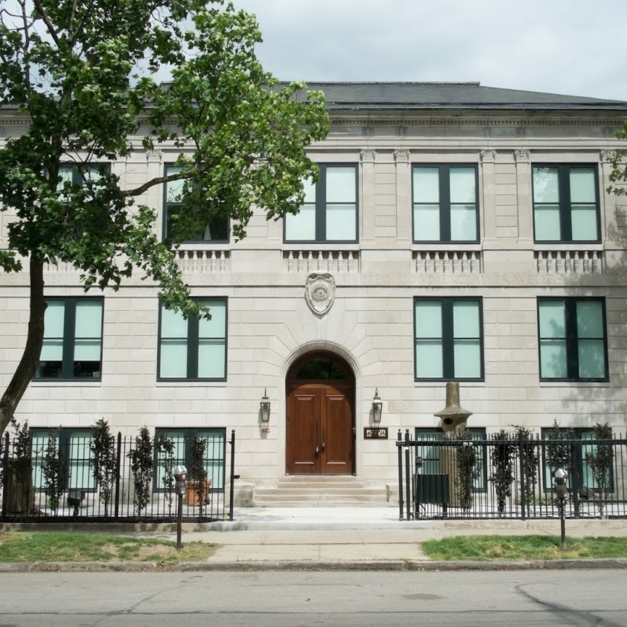 The Pizzuti Collection of the Columbus Museum of Art is Open!

General Admission
Adults • $5
Seniors (60+) • $5
Children (4-17) • $5
Members • FREE
Veterans and active military and their families • FREE
Spend $5 or more in the Short North Arts District within 24 hours and show your receipt for complimentary admission!
Tickets are available to purchase at the Pizzuti Collection of CMA welcome desk.
Groups of 8 or more can request a visit to Pizzuti on Tuesdays-Thursdays between 10:00 AM and 5:00 PM. Guided tours and events are not currently available. Group appointments will be scheduled based on staff availability. Please email Amanda.kepner@cmaohio.org for more information or to request an appointment.

Hours
Fri–Sun: 10:00 AM–5:00 PM
Mon–Thurs: Closed

Location
Pizzuti Collection of the Columbus Museum of Art
632 North Park Street
Columbus, OH 43215
There are many options for parking near the Pizzuti Collection of the Columbus Museum of Art. The Short North has multiple parking garages as well as metered street parking.
Public transportation available via COTA; the #2 bus stops on High & Russell Streets one block away.

On View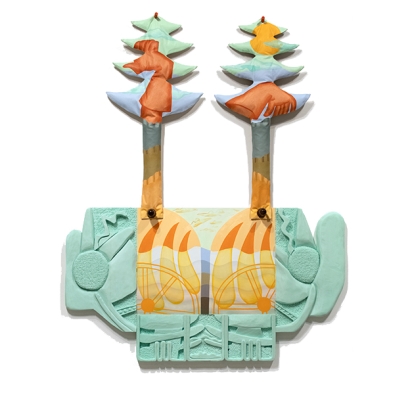 Greater Columbus: The 2023 Greater Columbus Arts Council Visual Arts Awards Exhibition
On view February 17–August 6, 2023

Greater Columbus features work by artists in central Ohio who have been recognized for their outstanding talent. The exhibition represents a continuing partnership between the Columbus Museum of Art (CMA) and the Greater Columbus Arts Council (GCAC). Featured artists include Hannah Parrett, Benedict Scheuer, Matelli Graves, Roger Beebe, George Rush, and Joshua Penrose.
Hannah Parrett, Headstone for Exterior Waves, 2022. Oil on panel, acrylic on canvas, foam, spindles. 73 x 57 x 3 in.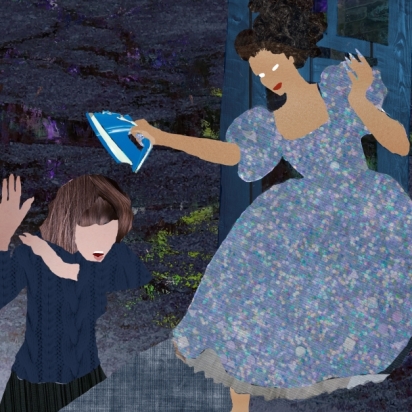 Was It Your Trigger Finger?
On view February 17–August 6, 2023

The Columbus Museum of Art is pleased to present Was It Your Trigger Finger? featuring work by artist Bobby T. Luck. Focusing on decolonizing modern imagery and media, Luck's work re-imagines globalization and the self by breaking down diplomatic and emotional borders through film, collage, and sculpture.
Bobby T. Luck, Mamma Mia (detail), 2022. Courtesy of the Artist.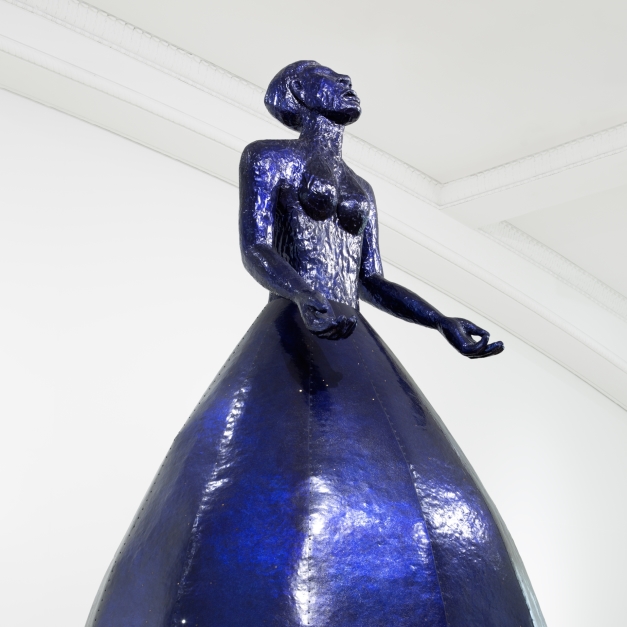 Alison Saar's Nocturne Navigator
Alison Saar's monumental sculpture Nocturne Navigator, an iconic work from the Museum's permanent collection is featured on the third floor of the Pizzuti Collection of the Columbus Museum of Art. Nocturne Navigator commemorates the Underground Railroad, a network of secret pathways and safe houses by which slaves of African descent could find their way north to the relative liberty of the free states and Canada. The figure's billowing skirt shows the constellations of stars that would help guide the fugitives on their nighttime journey, while the figure's heavenward gaze and outstretched arms suggest a mix of prayer, gratitude, and anguish.
Alison Saar, Nocturne Navigator, 1998. Copper, wood, and neon, Museum Purchase with partial funds donated by the Columbus Chapter of Links, Inc.