#HeartsforArt
Have a CMA art crush? 💖 😏 🎨
Join us, along with other museums and galleries across the world, in celebrating Valentine's Day with #HeartsforArt from February 9–13.
This initiative was launched by Columbus Museum of Art (CMA) and Oakland Museum of California in 2014, Hearts for Art is a fun way for visitors to express their love for art.
Here's how it works:
When you visit CMA, pick up a red paper heart at the admission desk and place it in front of a work of art that you love
Share your art crush by posting a picture of your favorite work of art across your favorite social media platforms (Twitter, Instagram, Facebook) using hashtag #HeartsForArt and tag @columbusmuseum. We'll share some of our favorites art crushes!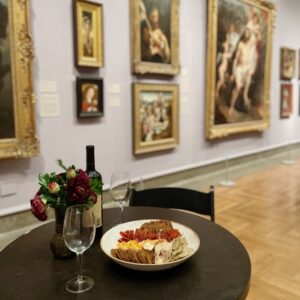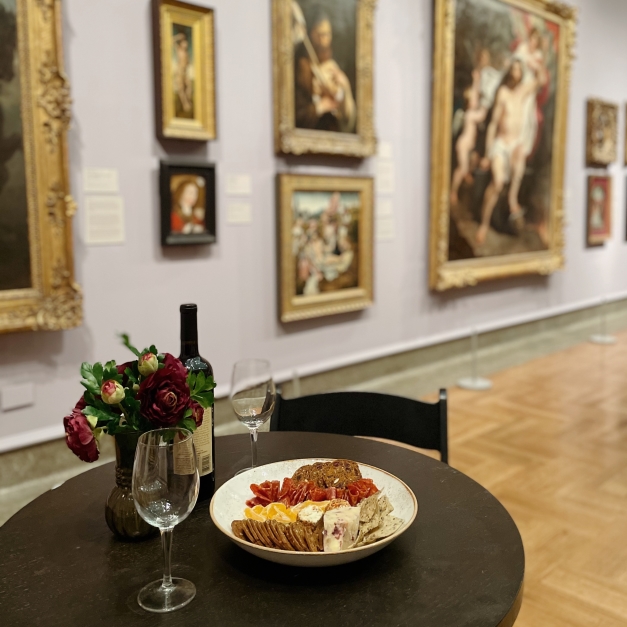 Valentine's Day with CMA on February 11
Reservations for 6:00, 7:00, and 8:00 PM
SOLD OUT FOR ALL TIMED RESERVATIONS
Celebrate Valentine's Day at CMA! Explore the galleries at night and experience unique guided activities at your leisure. Connect with loved ones and enjoy a curated spread of light bites with refreshments. Tickets include a complimentary drink and there will be a cash bar for the evening. There will also be live music and a pianist to set the perfect mood for you and your guest.
Tickets are $60 for nonmembers and $50 for members.