Strange times call for us all to muster our inner strange and wonderful. Join us throughout the year for the
Wonder Experience
! A new, monthly way to engage your weird side, try something new, and activate your sense of creativity.

Wonder Zoom
Book anytime February – August 2021
Does Zoom have you down these days? Are you desperate to add a little zing to your staff meeting, book club, or family meetup? WE CAN HELP! Order yourself up a CMA Wonder Zoom. A member of the CMA Staff team will lead 15 to 30 minutes of your next virtual meeting. Reservations are $50 for a 15-minute call and $100 for a 30-minute call; a $50 fee will be added to calls scheduled on evening and weekends
You can choose a Wonder Zoom that is right for your group:
1. Creative Challenge: Want a creative challenge that activates experimental thinking and play? (30 minutes recommended)
2. Art Conversations: Ready to fall down a curiosity hole and hear a CMA curator geek out about one of their favorite works of art, exhibition, or creativity theme? (30 minutes recommended)
3. Art of Wellbeing: Needing some group SELF CARE? Start with some grounded breathing exercises followed by a close looking experience with a work from the CMA collection. (30 minutes only – you deserve a break today!)

Meet Your Match
Booking April and May Dates
You've taken the online personality quizzes – Which Harry Potter character are you? What color is your aura? What is the best vacation spot for you?

Now it's time for the ultimate quizzing experience with Meet Your Match. By taking this special curated quiz, you will find your "art match" from the CMA collection. Unlike other online quizzes, you will get to MEET your match in a private showing with a CMA curator in our art vault. Only then will you and your guests decide if we found your art match! Take the quiz here!

Appointments to meet your match are available by request. Appointments are $750 for groups up to 6 people and include wine and light hor d'oeuvres served in Schokko Café after your private showing. The private showing includes one Match from the Meet Your Match Quiz, plus additional artifacts selected by our curators.
Request Time for Meet Your Match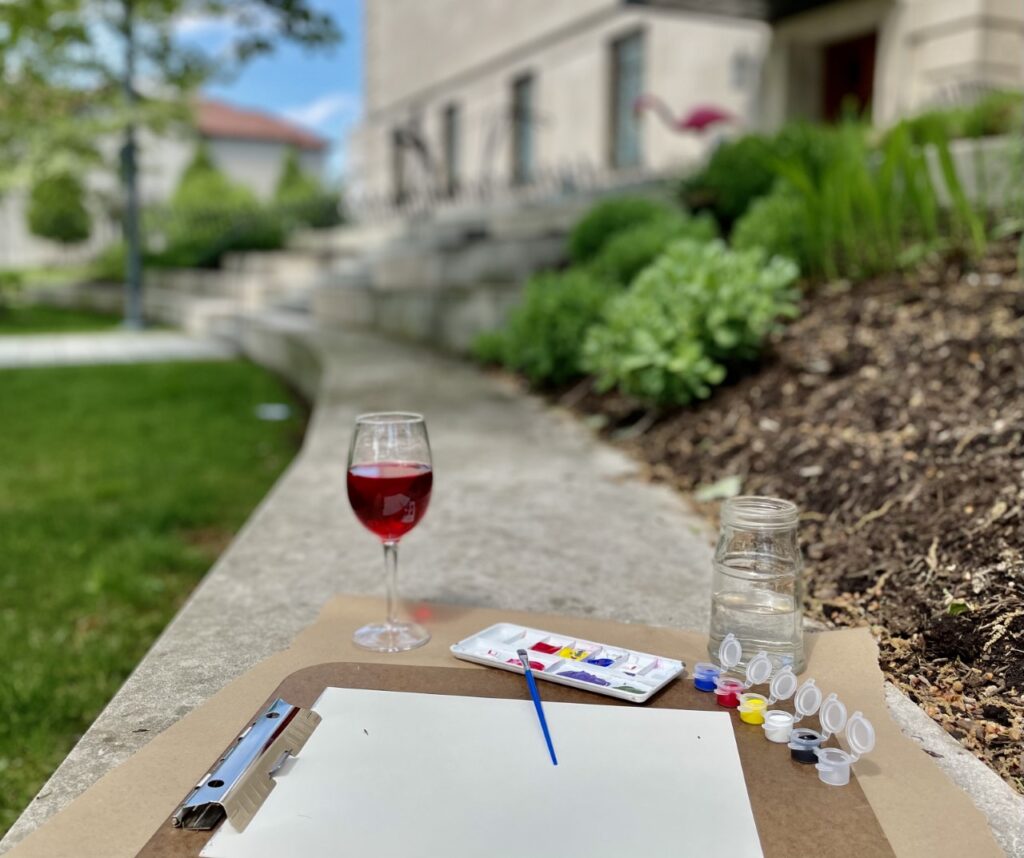 Bizarre Landscapes
Thursday, June 17, 6:00 PM – 8:00 PM
Guests from the Ohio Plein Air Society will offer tips and tricks of the art of plein air painting. Tickets are $65 per person and include your watercolor supplies and painting fuel (wine and snacks!).
What sets this outdoor painting experience apart is our special guest making an appearance in the gardens of the museum. Wait and see!