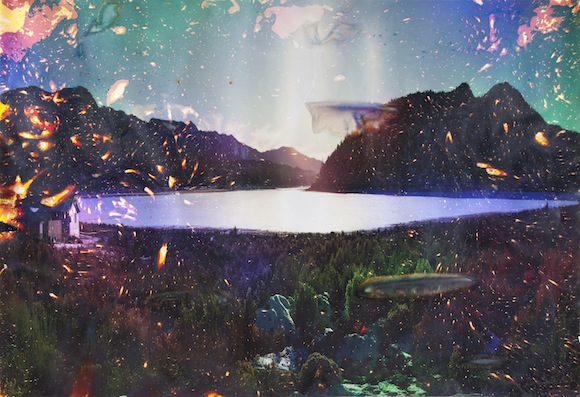 We're pleased to announce our fourth CMA Photo Hunt Challenge. This next series of assignments are inspired by our upcoming exhibition Matthew Brandt: Sticky/Dusty/Wet, the first museum show for the hot Los Angeles based photographer. Brandt processes his photos using nontraditional materials such as bubble gum, honey bees, Pop rocks, and more.
Get inspired by Brandt's work and respond with your take on the first challenge:
Capture something that reflects "soaked" either in concept or process
Tag your work on Instagram with #CMAPhotoHunt and #Soaked
For this first assignment you have until Friday September 27, 2013.
Please note: images must be your own. Anyone in the world can participate.
Once again our William and Sarah Ross Soter Curator of Photography Catherine Evans will select her favorites (based on the most creative entries, and ones that best represent the assignment), and your creation could grace the walls at Columbus Museum of Art. The third CMA Photo Hunt exhibition is on display now through November in our Community Gallery, and features work selected by Evans.
Since our Photo Hunts began we have received nearly 5,000 submissions from hundreds of photographers from Seattle to Ohio to Paris to Russia. With our first exhibition last fall, we were first museum in the world to present a curated, crowdsourced installation based on the popular photo sharing app Instagram. Read more about the inception of the Photo Hunt project in stories in The Columbus Dispatch, Art Daily, and Clic France, and Columbus Alive.
Watch for additional biweekly Photo Hunt assignments here on our blog, and on Facebook, Twitter, and Instagram.
Here's a peek inside Brandt's studio to give you ideas to get you started.
We can't wait to see what you come up with for this next Photo Hunt series. Happy shooting!
(IMAGE: by Matthew Brandt from the series Lakes and Reservoirs Sylvan Lake, SD 3, 2012, Chromogenic print soaked in Sylvan Lake water, Unique. © Matthew Brandt, Courtesy Yossi Milo Gallery, New York)
Comments
comments