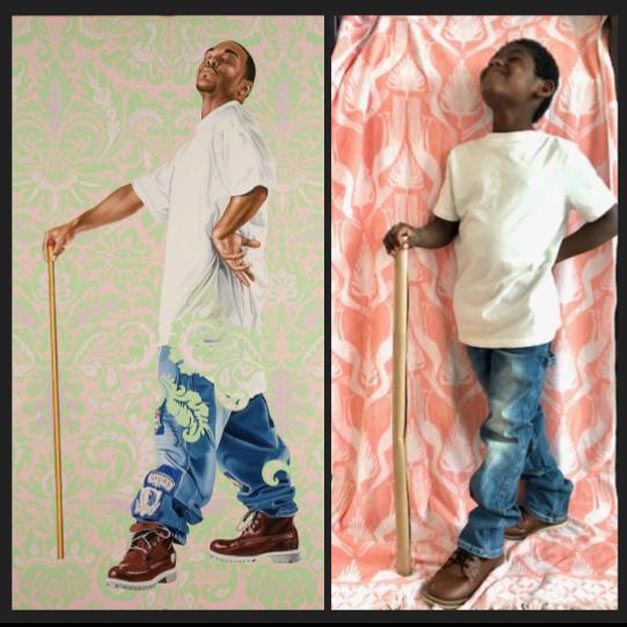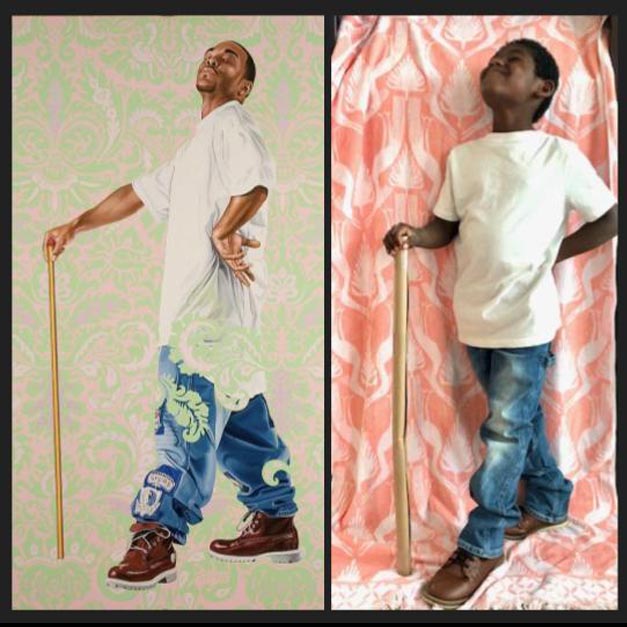 The year 2020 presented a few challenges early on, but by the end of February, things at Our Lady of Perpetual Help School were on the up and up, chugging away as usual.
And then… everything changed.
Just like that, we found ourselves scrambling to transition, in a 48-hour period, to online distance learning. This transition did not come without bumps, trials and errors, and then a few more bumps, but we figured it out. As a teacher, I was nervous. As an art teacher, specifically, I was also sad. Art is a hands-on learning experience. I love witnessing the artistic process from start to finish. I love teaching a wide range of art materials. I had no idea what my kids had access to at home or if they would even be able to find access to things they didn't have. How could I make the online art room work?
When I first discovered Columbus Museum of Art's Homemade Masterpiece challenge on social media, I thought it looked like such a fun challenge! The recreations I had seen were fantastic and some were hysterical! It's amazing to see how creative people can be! I began to think about the challenge from an art educators standpoint. This challenge is not just a way to recreate a masterpiece, it could also be kind of a sneaky way to get kids to really look closely at a piece of art. They would have to look at a variety of art to select what they wanted to recreate and look closely at all of the details of a single piece in order to find props and create costumes. They would need to notice the lighting of the piece and how many people or animals they would need to recruit to be the characters in their recreation. In some cases, they would even need to interpret what the artist was trying to portray and come up with a creative solution for recreating it. I could also link the challenge to the art of cosplay, which some students might already be familiar with. This museum challenge would be a perfect at home project for my students!
I, first, assigned the project to eighth grade and third grade. The results started coming in and they were so incredible, I knew I had to include the rest of my students in on the fun! The project ended up being more than just a fun project. Many students worked together with their families to accomplish their recreations. I had so many parents email me with their student's artwork and express how much fun they had working together. The past few months have been so stressful for everyone and the art projects were an opportunity for the students and families to cut loose, at least for a little while, and work on something fun and creative.
Once all of the kids (and some teachers,too) had completed the assignment, I knew I wanted to share the images with the families. I had been compiling a slideshow of all of the images along the way and, aside from one or two other people, I was the only one that had seen all of them. They were SO good! I planned a "digital gallery opening" and created a video. On a whim, I asked the Columbus Museum of Art if they would be willing to contribute a short clip, to which they graciously obliged! And here we are!
While this spring has been a little crazy, I feel so lucky to be in a school that is very supportive of the arts! It is such an awesome opportunity to share my love of art with kids and see their faces light up when they create their own masterpieces.
Check out the highlights from the Virtual Gallery Opening.
-Emily Davis is the kindergarten through eighth grade art teacher at Our Lady of Perpetual Help in Grove City, Ohio. When she is not teaching or making art, she can be found chasing around her very active (and very quick) three year old.
Check out more creative responses to the Homemade Masterpiece challenge.