We're Open!
Click here
for more information on visiting and to reserve a timed ticket.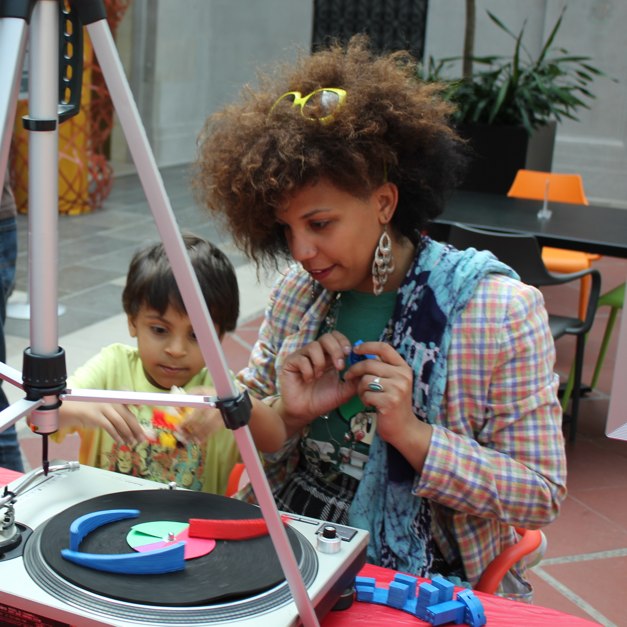 CMA Resources
Go deeper with these resources for educators, families, students, home schoolers, and museum professionals. Plus, learn more about why we believe creativity is so critical.
Teaching art or teaching to think like an artist?, TEDxColumbus Talk with CMA's Executive Assistant Director and Director of Learning and Experience Cindy Foley
Young Child Studio at Home Digital Resources (PDF)
Research and Evaluation
Web Resources
Recommended Reading on Creativity
Steal Like an Artist: 10 Things Nobody Told You about Being Creative,Austin Kleon
Imagination First: Unlocking the Power of Possibility, Eric Liu and Scott Noppe-Brandon, Jossey-Bass, San Francisco, 2009.
Making Thinking Visible, Ron Ritchhart, Mark Church and Karin Morrison, Jossey-Bass, San Francisco, 2011.
Out of Our Minds: Learning to be Creative, Ken Robinson, Capstone, West Sussex, 2001.
Sparks of Genius: The 13 Thinking Tools of the World's Most Creative People,Robert and Michele Root-Bernstein, Houghton Mifflin Company, New York, NY; 2001.
"Creating Creative Minds," Robert J. Sternberg, and Todd I. Lubart, Phi Delta Kappan, v72 n8 p608-14 Apr 1991.
Encouraging Creativity in Art Lessons, George Szekely, Teachers College Press, New York, 1988.
The Global Achievement Gap: Why even our best schools don't teach the new survival skills our children need- and what we can do about it, Tony Wagner, Basic Books, NY, NY; 2008.